Ambiga Sreenevansan tagged Dr Mahathir Mohamad regarding a news report which claimed that a majority of Islamic State (IS) sympathisers arrested in India were radicalised by Muslim preacher Dr Zakir Naik's videos.
"Tun (Mahathir), please note," the former Malaysian Bar president said in retweeting the report, in which she tagged the premier's Twitter account
chedetofficial
.
"I believe the report should be looked into as it may have an impact on the security of the nation," Ambiga told Malaysiakini later.
The report comes amid the Bukit Aman counter-terrorism unit detaining 12 individuals, including
two DAP assemblypersons
, over their alleged links with the Liberation Tigers of Tamil Eelam (LTTE).
India's NDTV reported that according to the National Intelligence Agency (NIA) investigation, a majority of the 127 IS sympathisers arrested across India were following Zakir's speeches.
"Majority of the arrested people have revealed that they have seen Zakir's videos and some other Islamic preachers who are based in India and outside.
"But, Zakir's name came into light in every case. So, we filed a case against Zakir and his IRF (Islamic Research Foundation) organisation," said NIA inspector-general Alok Mittal.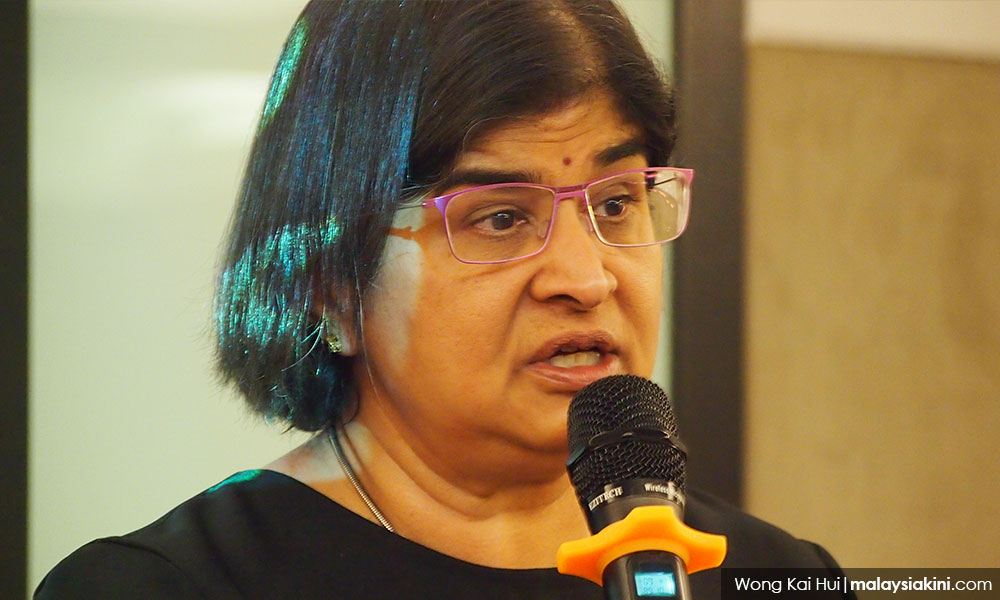 Zakir, who is an Indian-born preacher, is currently in Malaysia where he has permanent resident status.
Indian authorities have filed an extradition request in order for him to face charges of alleged money laundering and inciting extremism through hate speeches.
Meanwhile, Alok said that Zakir has been living in Malaysia for around three years in a bid to escape Indian law after cases were filed against him in the wake of the Dhaka terror attack.
Zakir has repeatedly dismissed these allegations as false and cited how the Interpol's refusal to issue a red notice against him was proof of this.
Previously, Mahathir expressed concern about the preacher being accorded a fair trial if he is sent back to India.
However, the prime minister had criticised Zakir, when during a speech in Kelantan in August, the latter referred to Chinese Malaysians as guests.
Mahathir said the preacher's permanent resident status would hinge on the outcome of police investigations into the matter but there has been no development since then.
A month later, the prime minister said Malaysia continues to host Zakir because other countries do not want him.
"We are trying to find someplace where he can go to but at the moment no one wants to accept him," Mahathir added.
This contradicted the preacher's remarks during an interview with Saudi Arabian Chanel Majd TV in 2017, where he claimed that 10 countries had offered him citizenship. -Mkini