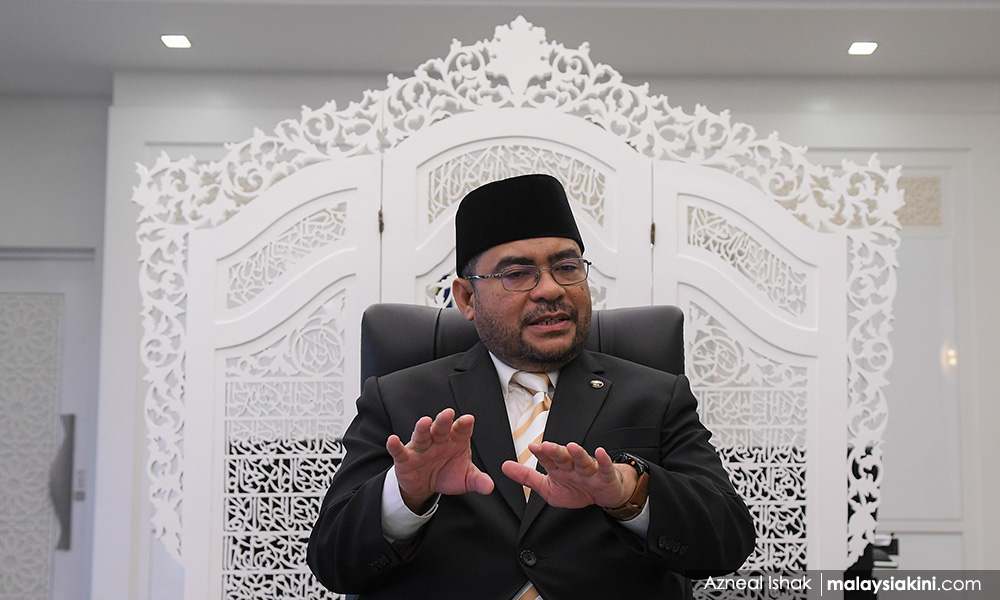 De facto Islamic Affairs Minister Mujahid Yusof Rawa is hoping for the inclusion of a hate speech provision in the Sedition Act 1948, and wants the National Harmony and Reconciliation Commission set up by this year.
"There are many laws used, but in terms of race relations and religious hate, there need to be specific amendments to address the problem individually, rather than looking into laws which cover a bigger scope.
"It is high time that the government introduce a hate speech law, because the rise of hatred between race and religion is now commonplace, especially if we look at what is being said on social media," he was quoted as saying by The Star today.
Mujahid pointed out that a
hate speech law
was proposed by the National Unity Consultative Council – which he chaired – under the previous administration.
"We made the proposal. We consulted with the public and had interactions with political parties and NGOs to introduce the National Harmony and Reconciliation Bill, but our proposal did not make it.
"When the new government took over, I personally felt that it should take up the task to bring that bill forward," he said.
Mujahid also stressed that although freedom of speech is guaranteed, it should nevertheless come with responsibility.
"Freedom of speech is always guaranteed but within it, there should be freedom with responsibility.
"Any form of freedom which has been misused or abused for any contribution of hate and which deteriorates race and religious harmony could be considered an abuse of that freedom."
Last year, Mujahid proposed three new bills to
curb racial and religious hatred
in the country – the Anti-Discrimination Act, National Harmony and Reconciliation Commission Act and the Religious and Racial Hatred Act.
In April, however, Minister in the Prime Minister's Department P Waythamoorthy said Putrajaya would only
consider
setting up the National Harmony and Reconciliation Commission, as the three laws overlap with existing legislation. - Mkini