Umno president Ahmad Zahid Hamidi urged Perikatan Nasional (PN) chairperson Muhyiddin Yassin to emulate the DAP instead of being power-crazy.
"Muhyiddin and his allies need to feel ashamed that they are so power crazy to extent of disputing the wisdom of the Malay Rulers.
"They need to emulate DAP- which has shown that it cares more about the nation's interest rather than the party and individual interest," he said.
Instead of whining, Zahid urged Muhyiddin to accept the fact he lost the bid to become premier and focus on becoming an effective opposition instead.
Yesterday, Muhyiddin criticised Prime Minister Anwar Ibrahim and accused him of "pawning" principles of good governance for appointing a "kleptocrat" to the cabinet, in reference to Zahid.
"This is the most disappointing cabinet line-up in the country's history, when a person who has been told to enter his defence on 47 charges of criminal breach of trust (CBT), corruption, and money laundering, is appointed DPM.
"Anwar's act is akin to selling the country's dignity so that he can remain the prime minister," the Pagoh MP was reported as saying.
Zahid was appointed as deputy prime minister by Anwar.
In countering Muhyiddin's statement, Zahid said the former should stop disputing Anwar's appointment as premier and accept reality.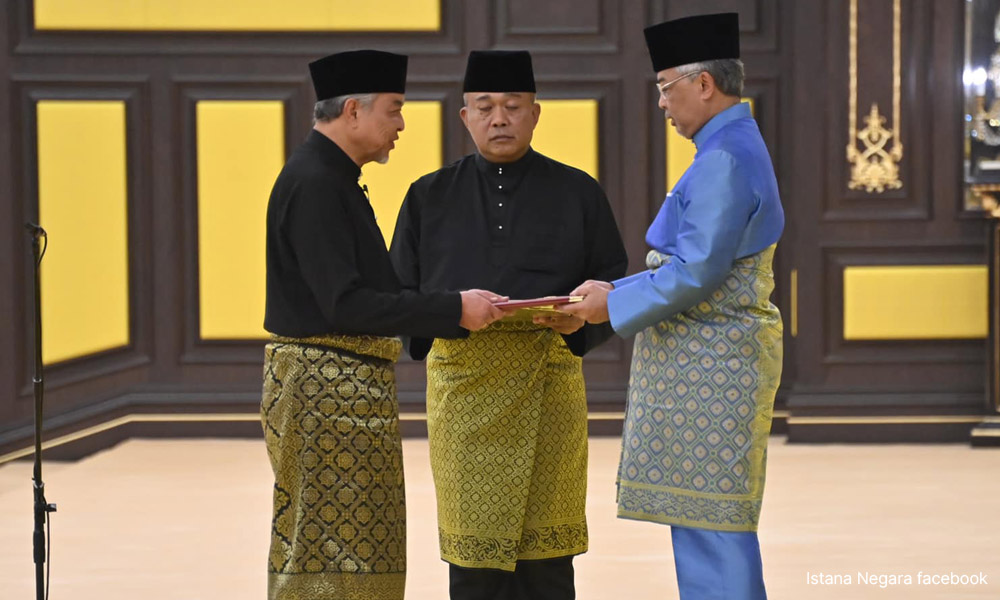 "Muhyiddin seems to continue complaining after he failed to be appointed as prime minister. Less than 24 hours after the cabinet was sworn in, he claimed the formation of the new government was fraudulent and against the people's mandate.
"He forgets that the power to appoint prime minister lies with the Yang di-Pertuan Agong - which is provided under Article 40(2)(a) and Article 43 (2)(a) of the Federal Constitution.
"The appointment was done by the Yang di-Pertuan Agong Sultan Abdullah Sultan Ahmad Shah, after a special discussion with other Malay Rulers at Istana Negara," the Bagan Datuk MP stated.
"As for the cabinet, the prime minister presented a list of all members of the cabinet for the King's approval, and after getting the approval from the Yang di-Pertuan Agong, Anwar made the announcement.
"This is different from the situation of the appointment of the supposed Indonesian ambassador a while ago, which seemed didn't have approval from the Istana Negara," he said.
This was in reference to the initial announcement of then Pasir Salak MP, Tajuddin Abdul Rahman as Malaysia's ambassador to Indonesia, which was then withdrawn in July.
As for Anwar helming the Finance Ministry, Zahid reminded all quarters of the former's successes in helming the portfolio back in the 1990s.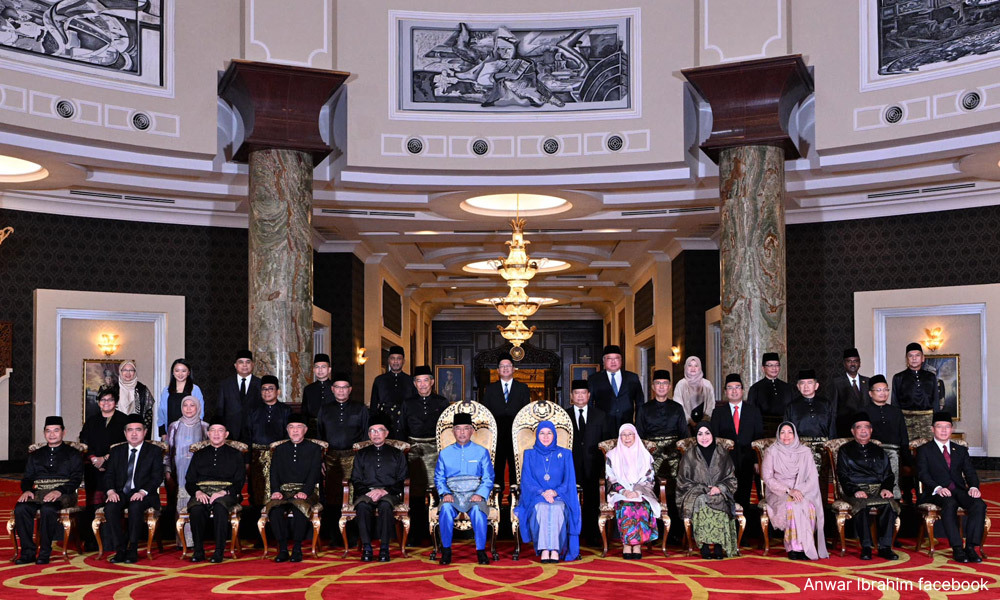 "It was during Anwar's time as finance minister back then did Malaysia recorded budget surpluses, where our nation's income exceeded expenditures.
"Anwar was also recognised as the world's best finance minister by Euro Money Magazine and Asia's Best Finance Minister by Asia Money Magazine.
"Thus, it is certain that foreign investors will be more confident to invest when Anwar holds the post," said Zahid, claiming Malaysia's economy went south during Muhyiddin's tenure as prime minister. - Mkini