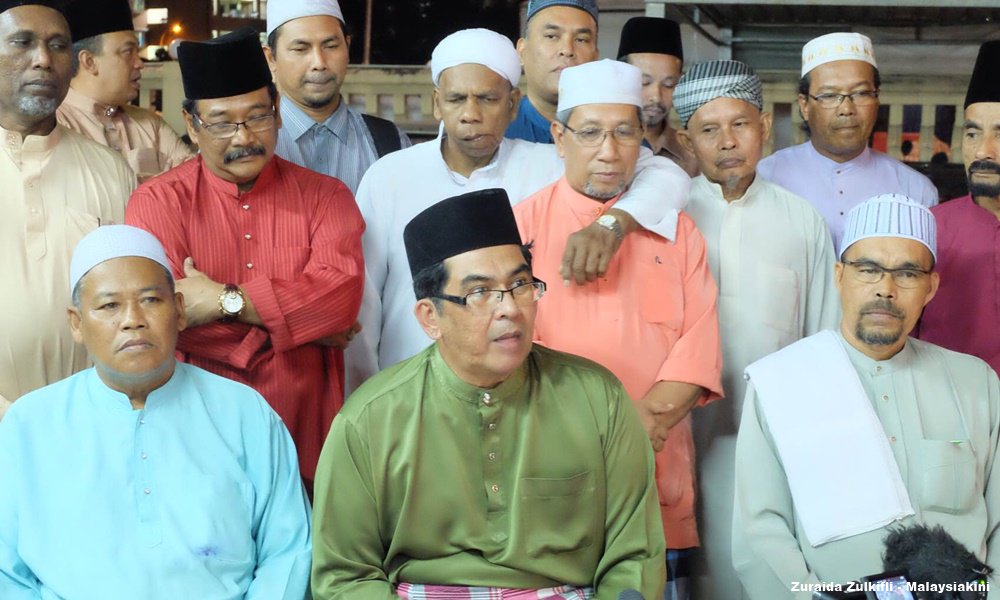 Stepping into the new year, Gabungan Ketua Umno Cawangan Malaysia is still resolute to continue pressing for Umno president Najib Abdul Razak's resignation.
The group's spokesperson, Kamarul Azman Habibur, said they will continue fighting for the rakyat as well as for the sake of the country's political scene.
The group - which consists of around 200 Umno branches - will also continue enlightening the rakyat with regard to the country's political situation.
"We will continue piling pressure and we will continue fighting for the rakyat. We will champion the country's political scene so that it will not destroy our society.
"We will not concede defeat," vowed Kamarul at a press conference after holding a solat hajat (special prayers) in Puchong last night.
Kamarul, who is Taman TKK, Teluk Kemang Umno branch leader, said the group has several programmes lined up this year, which include a nationwide tour as well as holding solat hajat throughout the country.
"We will have a nationwide tour to bring change to the country's politics whereby the rakyat's livelihoods will be prioritised.
"The solat hajat in Puchong is the first of many more to come," he said.
A date, however, has yet to be set for the next solat hajat programme.
Asked on the purpose of holding the solat hajat, Kamarul said it is aimed to 'save Malaysia' as well as to ask for the country's prosperity.
The group has been active in urging for Najib to resign as both Umno president and the prime minister.
Several Umno branches have previously demanded for Najib's resignation, which includes branches in Johor Baru, Puchong as well as Teluk Kemang. -Mkini