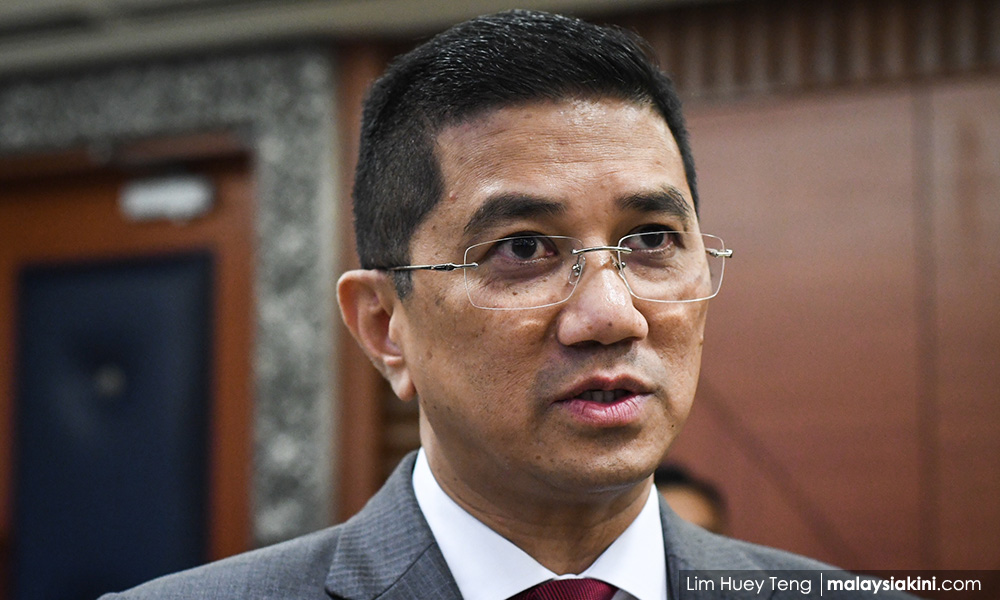 Prime Minister Dr Mahathir Mohamad and Economic Affairs Minister Mohamed Azmin Ali's appointments to the board of Khazanah Nasional Bhd does not violate the Pakatan Harapan manifesto, contends the latter.
According to Azmin, this was both the prime minister's prerogative and a matter of convention.
"By convention, the prime minister will be the Khazanah chairperson.
"Khazanah's goal is to control the country's strategic assets, so the role of the country's chief executive which is the prime minister as chairperson, is important," he told reporters at the Parliament lobby tonight.
Critics yesterday hit out at the move to put Mahathir and Azmin on the Khazanah board, saying it violated Harapan's
election
manifesto
.
Promise 22 of the manifesto states that "The Harapan government will ensure the appointment of state and national GLC board members will be made based on merit and professionalism, not based on politics."
It does not promise that the prime minister cannot be appointed to GLC posts, but does promise that he would not hold any other cabinet portfolio.
On his own appointment as Khazanah director, Azmin said this was in line with efforts to formulate a new economic policy and agenda.
He stressed that Khazanah's management will still consist of professionals.
"The prime minister is reviewing a few names which will be announced soon, and another one or two names for the administration and finances of Khazanah. This doesn't involve the prime minister," he said.
The other Khazanah directors
appointed
thus far are Mohd Hassan Marican, who is also a member of the Council of Eminent Persons, Sukhdave Singh and Goh Ching Yin.
Their appointments follow the previous Khazanah board offering to
resign
last week to make way for a smooth transition under the new Harapan government.
Meanwhile, on a separate matter, Azmin said he would likely be meeting the Singapore government to discuss the Kuala Lumpur-Singapore High-Speed Rail project in early August, as he is currently preoccupied with parliamentary matters. - Mkini