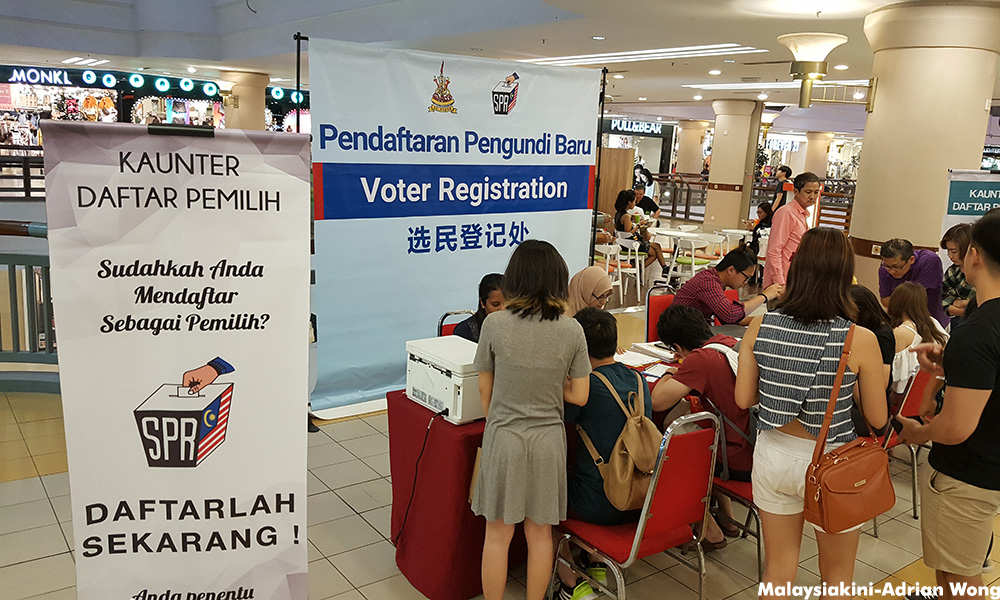 Attempts to lower the voting age to 18 from 21 would require amendments to the Federal Constitution and therefore could not be implemented immediately, said the Election Commission.
During a press briefing today, EC voter registration division secretary Yusniati Ishak said the commission could not lower the voting age on its own as Article 119(1) of the Federal Constitution had to be amended first.
"It will take a long time. It can only be implemented once the law is amended," she said.
Lowering the voting age to 18 was part of Pakatan Harapan's election pledges.
Earlier, the EC told the press that it had received new voter applications from 73,808 Malaysians during the second quarter of this year. The EC also received 22,678 requests to change voting addresses.
The second quarter voter list is now on display and Malaysians can raise objections if they doubt the integrity of the newly added entries.
Yusniati said the EC has no plans to increase the RM10 fee levied to raise objections against each entry because that was the quantum stated in the election regulations.
"However, we are open to suggestions," she said.
Also present during the press briefing were Bersih acting chairperson Shahrul Aman Mohd Saari, Human Rights Commission member Lok Yim Pheng and Kelab Pemikir Politik Nasional vice-president Rafidi Yaakub. - Mkini