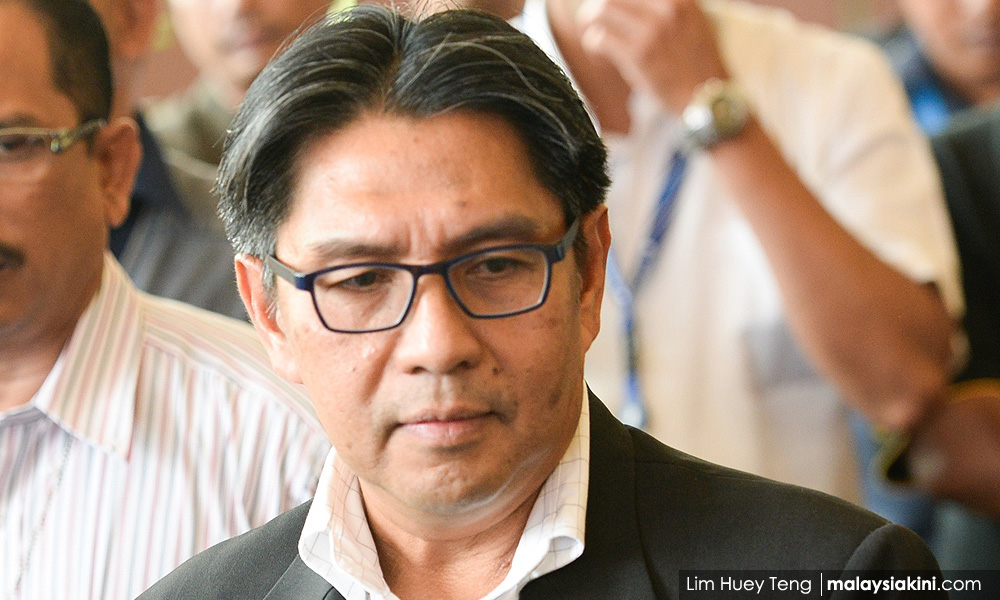 Azharuddin Abd Rahman has resigned as chairperson of the Civil Aviation Authority of Malaysia (CAAM), formerly known as the Department of Civil Aviation (DCA).
His resignation came after the Malaysian International Civil Aviation Organization (ICAO) Annex 13 Safety Investigation Team for MH370 released the MH370 Safety Investigation Report yesterday.
"While the report does not suggest that the accident is caused by the then DCA, nevertheless, there are some very apparent findings with regard to the operations of the Kuala Lumpur Air Traffic Control Centre.
"It was stated that the Air Traffic Controller (ATC) did not comply with certain Standard Operating Procedures.
"Therefore, it is with regret and after much thought and contemplation that I have decided to resign as the CAAM chairperson, effective 14 days from the date of the resignation notice which I have served today," Azharuddin said in a statement today.
Malaysia Airlines Flight MH370, which was flying from Kuala Lumpur to Beijing on March 8, 2014, disappeared after deviating from its flight path.
The aircraft was believed to have crashed in the Indian Ocean but the main wreckage is yet to be found.
All 227 passengers and 12 crew on board are believed to have perished.
The Malaysian ICAO Annex 13 Safety Investigation Team's report yesterday outlined the factual information, analysis, conclusion and safety recommendations based on the findings.
However, it stopped short of any conclusive statement on the cause of the aircraft's disappearance, stressing the need to find the main wreckage first.
Azharuddin said he had given his all in the MH370 search.
"Over the past four years, I have tried my level best to assist in the search for MH370 and I am ever resolute in finding answers we all seek towards this unfortunate tragedy as we owe it to the families and loved ones.
"I am saddened to have to leave under these circumstances.
"Serving the industry for more than 40 years has been the greatest honour of my life and I apologise for not being able to fulfil the remainder of my tenure," he said.

- Mkini