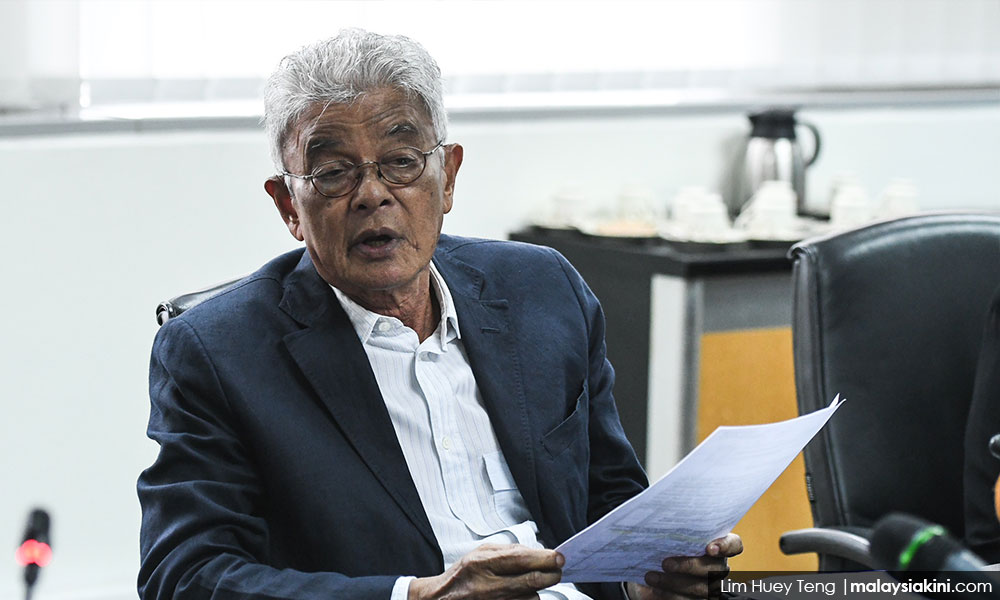 The Malaysian Human Rights Commission (Suhakam) urges the new Pakatan Harapan government to act in the best interest of children in relation to the "bin Abdullah" case.
This was in relation to the National Registration Department's (NRD) insistence that Muslim children born out of wedlock cannot carry their father's name and must instead use "bin Abdullah" in accordance to a religious edict.
"Suhakam would like to point out that the denial of the right of the child to bear his or her father's name by the NRD for any reason: be it religion, culture or society, denies many human rights of the child and attaches a lifetime stain and humiliation on the child; disadvantaging non-marital children, equivalent to injustice against innocent children.
"A new Malaysia must apply justice in all its laws and policies, and the government shall act in the best interest of the child," said Suhakam chairperson Razali Ismail (photo) in a statement today.
Razali said all children regardless of the circumstances surrounding their births must be allowed to lead a normal life and be protected from legal and societal discrimination.
He stressed that every child born to unwed parents also have inalienable right to bear the name or surname of their biological parents.
"Suhakam emphasises that the government has a duty to protect children from the economic, social, and other harms and disadvantages caused by legal discrimination against children born to unwed parents," he said.
The Court of Appeal had on May 25 ruled that the NRD had acted irrationally when it insisted on complying with the religious edict on naming born out-of-wedlock children, stating that the NRD is governed under civil law.
The NRD is appealing the decision and the Federal Court will hear the matter on Oct 18.
-Bernama