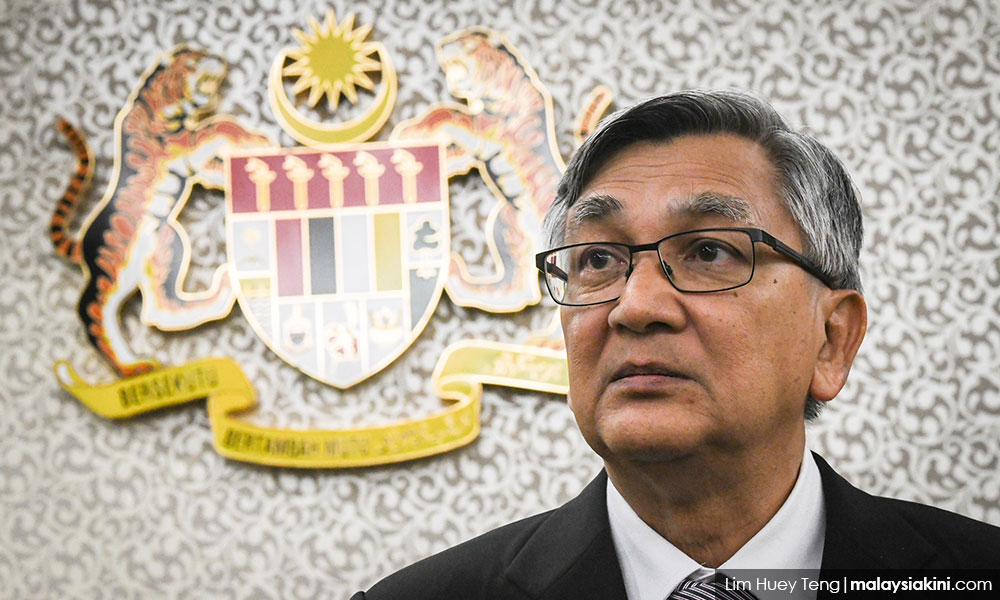 Among the parliamentary reforms newly-minted Dewan Rakyat Speaker Mohamad Ariff Md Yusof is looking into, one of his priorities is to form a good select committee system.
"Much of the debates you see today is in the main chamber, but we are looking at mature democracies, a lot of the work is done through committees that tend to be bipartisan.
"People really engage well and professionally (in select committees). I think that is where we should be moving," Mohamad Ariff told Malaysiakini in an interview at his office in Parliament yesterday.
He believes the select committee system, which he is hoping to kick off as soon as possible, will promote greater accountability.
This committee system is also in line with Pakatan Harapan's manifesto promise to have parliamentary oversight over certain key institutions.
"Certain things are best achieved at the select committee level.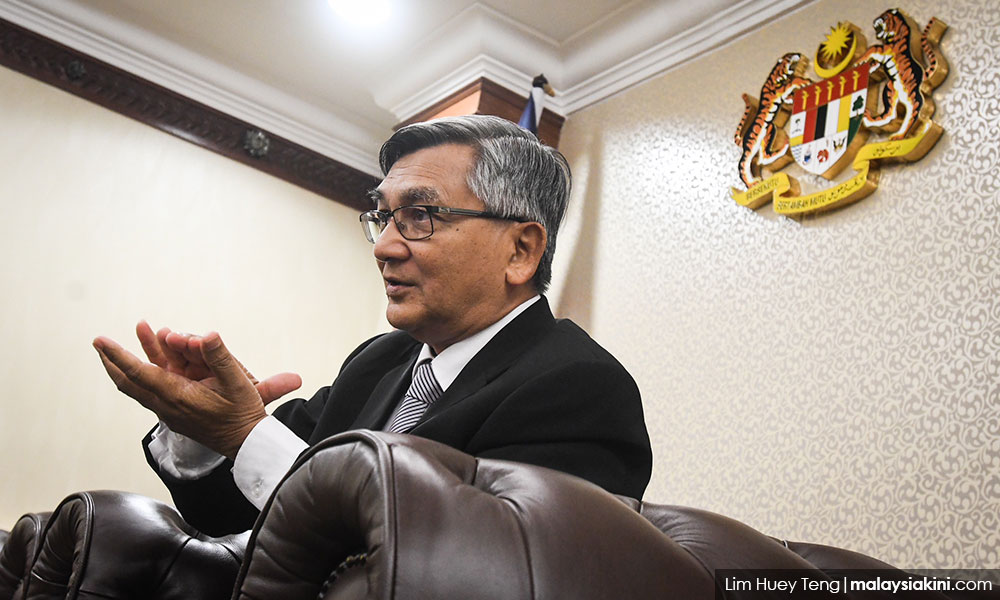 "(The committee can) bring in people with expertise in the subject matter, who are interested in the subject matter," Mohamad Ariff said.
Reinstating Parliamentary Services Act
This is also another way for backbencher MPs to have more participation in the parliamentary process, apart from attending and debating in the Dewan Rakyat.
Another important reform he is looking into is the reinstatement of the Parliamentary Services Act, which provided for Parliament to conduct its own administration, staffing and financing. The Act was repealed back in 1992.
In its GE14 election manifesto, Harapan says it will reintroduce the Act with improvements in certain matters if it forms the government.
The manifesto also promised to institutionalise the select committee system in both the Dewan Rakyat and the Dewan Negara.
Aside from these two proposals, one of the speaker's concerns in parliamentary reforms is to inculcate a new robust and responsible parliamentary culture.
"We can set up institutions but if you don't change the mindset, you cannot have the system running at peak, the most efficient level of performance.
"That requires a change in culture and mindset (which are) very important, not just in Parliament, but also in the judiciary, executive and the press," Mohamad Ariff said. -Mkini