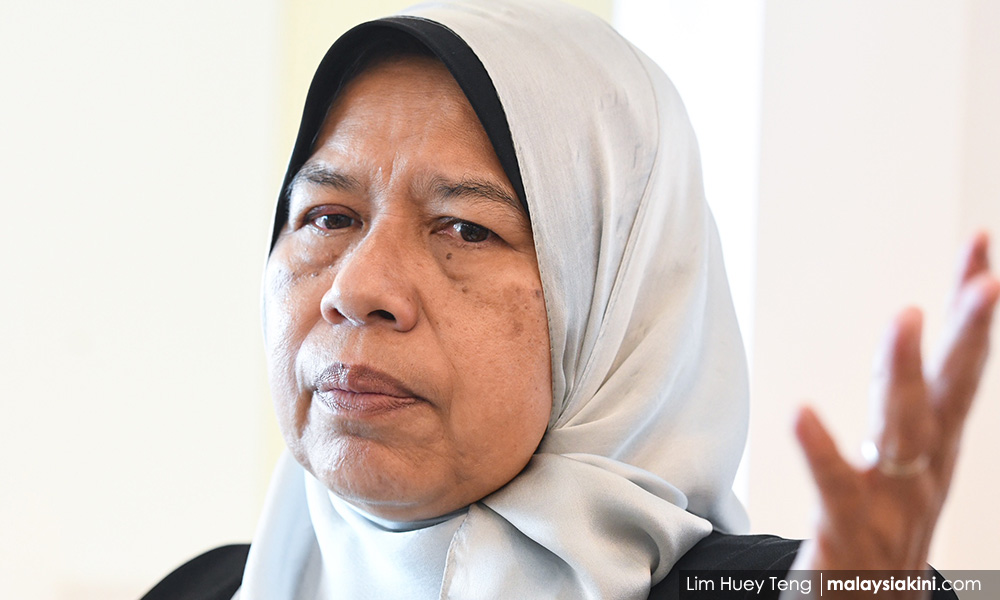 Wanita PKR chief Zuraida Kamaruddin said voters in the upcoming PKR polls should vote according to candidates' track records, instead of being "herded" into voting according to a leader's preference.
Zuraida said this when asked to respond to Rafizi Ramli, who is contesting for the deputy president's post, announcing his team members for various positions in the party polls.
"PKR members need to look at the lineup and study their track record, performance, leadership, ability and struggle. This is what I want to emphasise.
"Members should decide based on a candidate's track record, and not on the leader like a cow herder (gembala lembu), where when he (the leader) goes left, we go left.
"I want the choice to be made based on a mature decision," she told journalists at the Parliament lobby.
Last Sunday, Rafizi
unveiled
his team comprising, among others, Permatang Pauh MP Nurul Izzah Anwar, Sungai Siput MP S Kesavan, Selayang MP William Leong, and Sungai Petani MP Johari Abdul as vice-president candidates.
Other candidates on the team include Kuantan MP Fuziah Salleh for Wanita chief, Batu Tiga assemblyperson Rodziah Ismail for Wanita deputy chief, Johor Bahru MP Akmal Nasir for Youth chief and Raymond Ahuar for Youth deputy chief, besides candidates for 19 of the 20 central committee member positions up for grabs.
Commenting on the list, Zuraida said she did not have an issue with Rafizi not recruiting her.
"Rafizi did not offer me, never mind. After all, our intention is to strengthen the party," she said.
The PKR election will commence on August 24 and will run over nine weeks. The results are expected to be announced in November. - Mkini