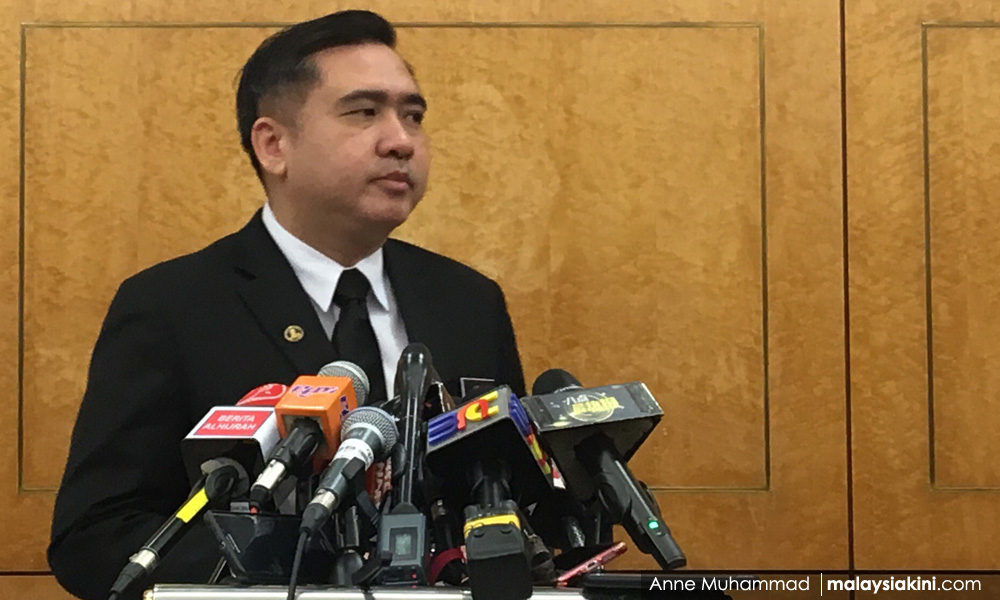 Putrajaya will consider the possibility of reviving the MRT circle line project or MRT3 if its financial situation improves, said Transport Minister Anthony Loke.
"It is a cancellation. I said it clearly. Cancelled now, (but we) will consider when our financial situation improves," he told Malaysiakini.
This came after Loke spoke of the possibility of reviving the project and the project seemed to be "postponed" during the question-and-answer session at Dewan Rakyat earlier today.
This immediately drew attention as the government had previously announced the cancellation of another high-impact project, the Kuala Lumpur-Singapore High-Speed Rail (HSR) project, but later said it was
postponed
.
"The rationale to cancel the MRT3 is related to the government's effort to reduce the nation's debt," Loke told Khairy Jamaluddin (BN-Rembau) at the House earlier today.
"The postponement of MRT3 will give us a chance to review the budget priority, where the government will focus on improving the bus service and infrastructure development," said Loke.
Khairy then replied: "Thanks for your explanation that it is postponed rather than being cancelled."
Speaking further, he said MRT3 is important to the government's goal in improving the use of public transport.
Responding to that, Loke said it is up to the cabinet to decide when the project will be revived.
"It is for the cabinet to decide, any big decision will be decided by the cabinet," he said.
Prime Minister Dr Mahathir Mohamad announced the government's plan to scrap MRT3 on May 30.
It was previously estimated that the MRT3 would cost between RM40 billion and RM50 billion.
The circle line project was intended to link up the completed MRT1 running from Sungai Buloh to Kajang and the ongoing MRT2 running from Sungai Buloh to Putrajaya.
The third and final line in the Greater KL/Klang Valley Integrated Transit System, it would have covered areas such as Bandar Malaysia, Bukit Kiara and Sentul, among others.
The MRT3 was to have used a different financing model compared to the MRT1 and MRT2, and would have required the contractor to seek its own financing.
This had put conglomerates from China as frontrunners, including the China Communications Construction Company (CCCC).
Beijing-owned China Railway Group Ltd (CREC) was also vying for the HSR project, which Mahathir said would have cost RM110 billion. - Mkini