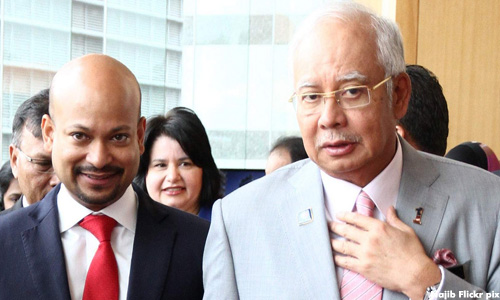 PARLIAMENT
| Former Prime Minister Najib Razak had endorsed a RM5 million payment to ex-1MDB president Arul Kanda Kandasamy, Finance Minister Lim Guan Eng revealed today.
This confirms an exclusive
report
by
Malaysiakini
in June which said that the government agreed to pay the ex-gratia amount to the former head honcho of 1MDB.
"In January this year, he was paid RM2.5 million as an advance payment and will later receive another RM2.5 million after June 30," Lim said during the winding-up debate on the royal decree at Dewan Rakyat today.
"The contract was signed by the former prime minister," he added.
Beside Arul Kanda, he also said former SRC international Sdn Bhd directors Suboh Md Yassin and Nik Faisal Ariff Kamil were paid a total RM84,583 and RM74,583 respectively for directors' fees.
He said Nik Faisal also received the monthly wages totalling RM335,000 and a RM533,000 bonus.
"A total of RM106,000 was also paid to the Employees Provident Fund (EPF) on their behalf," he said.
-Mkini