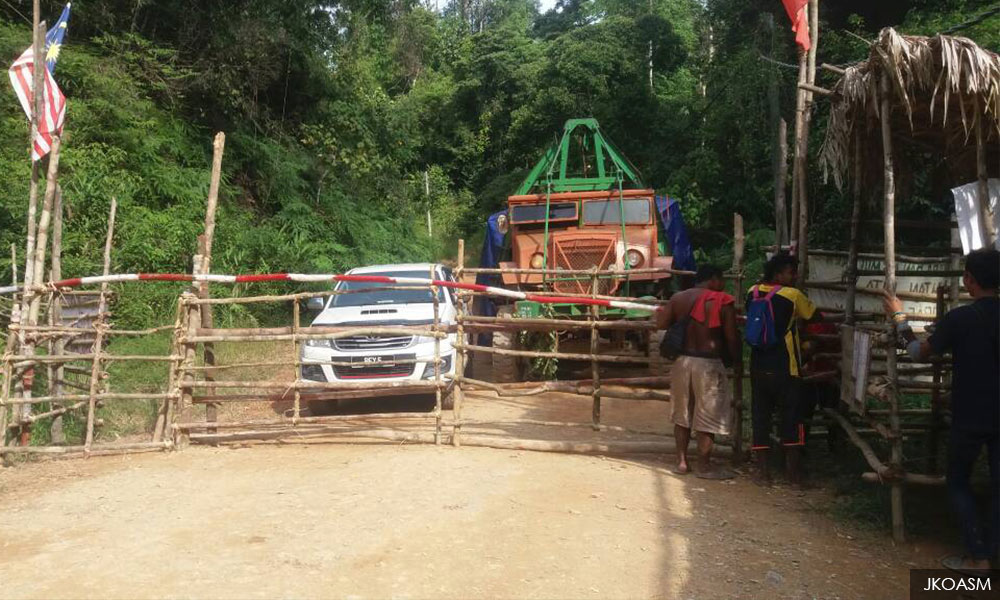 The Rural Development Ministry seeks to resolve an ongoing blockade by the Temiar people against a company seeking to open a Musang King durian plantation on their customary land in Gua Musang, Kelantan.
Deputy Minister Sivarasa Rasiah has asked to be given a full briefing on the issue by the Department for Orang Asli Development (Jakoa).
"I want a report on this (from Jakoa) immediately.
"I want to discuss this with all those involved like the Home Affairs Ministry and the Kelantan government so that we can arrive at a solution that is fair to all parties.
"We must know what the cause of this issue and where the misunderstanding is […] we want to solve it as soon as possible," he told a press conference at the Parliament building's lobby today.
Last Sunday, Temiar villagers of Kampung Kaleng, Pos Simpor in Gua Musang claimed that a private plantation company had parked several vehicles including four-wheel drives and a timber-hauler in front of their blockade.
According to the villagers, the vehicles had barred cars and volunteers from accessing their villages.
The blockade had originally been set up on Feb 15 to bar the company from planting Musang King durian trees on 400 hectares of their customary land.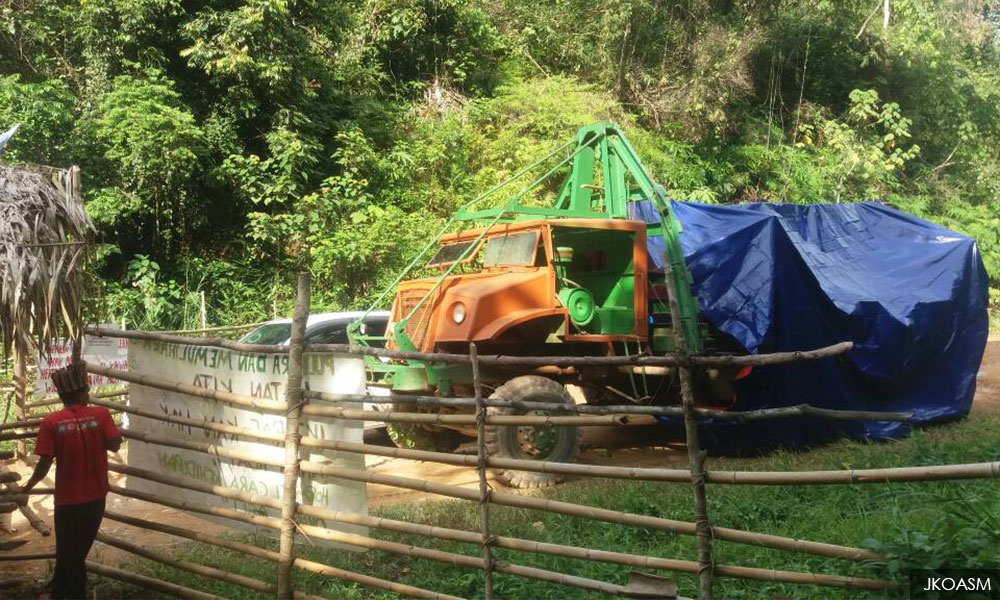 Also at the press conference today was Jaringan Kampung Orang Asli Kelantan president Mustafa Along, who said the police have since helped clear the company's vehicles after a report was lodged.
"After being there for two days, the company's workers were instructed to leave our blockade area by the police yesterday.
"The company had parked (its vehicles) in front of our blockade and stopped people from entering or leaving, even teachers and students," Mustafa said.
'Harapan must fulfil promises'
Earlier, Mustafa and members from nine other Orang Asli NGOs had handed over a memorandum to Sivarasa, urging the Pakatan Harapan government to fulfil its promises to the community.
The NGOs also stated their commitment to partnering with the government to realise these promises.
Among the promises made in Harapan's election manifesto were to appoint an Orang Asli person to lead Jakoa and to debate the 2013 Suhakam National Inquiry into The Land Rights of Indigenous Peoples in Parliament.
The manifesto had also promised to improve the infrastructure of Orang Asli villages and schools as well as to allocate more funding for Orang Asli cultural activities. - Mkini