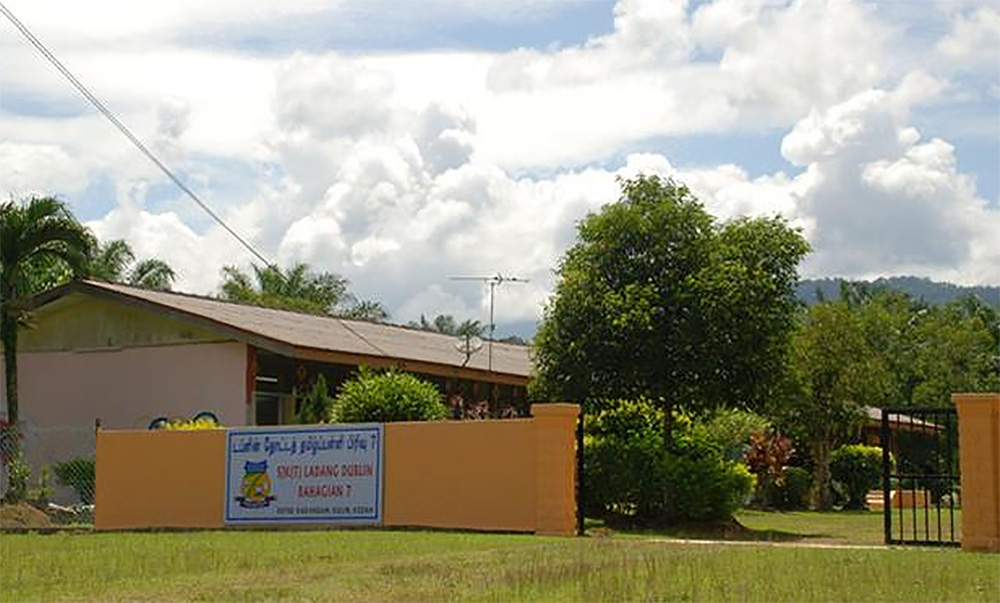 Education Minister Maszlee Malik has been urged to "save" SRJK (T) Ladang Dublin 7 in Kulim, Kedah, which is at risk of closure due to dwindling enrolment.
Kelab Belia-Belia Tamil (KBBT) Kedah president L Rajini told Malaysiakini that there are only eight students enrolled in the school as the surrounding rubber estate has closed down.
Local NGOs have been arranging for students from Kulim to enrol in the school since 2010 in an effort to keep the school alive, Rajini said.
"The students are all from Kulim, some 30km away. Their transport cost is sponsored by political and business leaders in an effort to save the school from closure.
"We urge the education minister to relocate the school closer to Kulim town," he said.
He explained that the school has been in existence since colonial times and the enrolment had reduced due to the people moving off to nearby towns.
The school's board and alumni association had in 2015 identified a suitable piece of land for the school in Taman Mutiara, Kulim.
"It was a strategic location for a Tamil school because there were 500 Indian families in the vicinity.
"That effort was sabotaged by some people with an agenda," Rajini said.
Kulim MIC's S Anandhan told Malaysiakini that his party and the previous administration had planned for a boarding school in Ladang Dublin 7 and he hoped the present administration would see it through.
"At the time, then education minister Mahdzir Khalid verbally agreed to build the new school in the existing area of Ladang Dublin 7. We hope the present Pakatan Harapan administration would fulfil this plan," said Anandhan, who is a senator. -Mkini