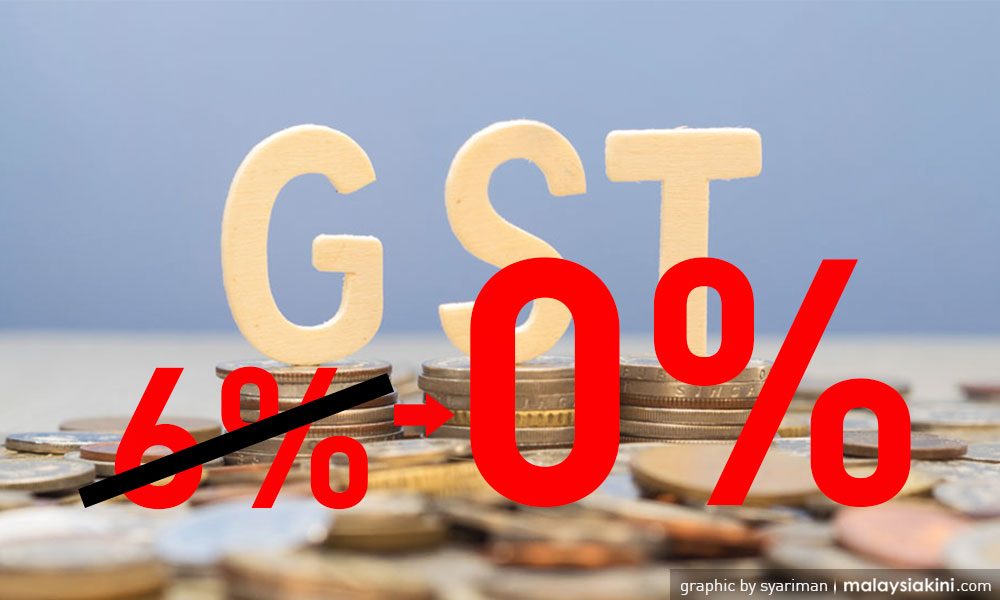 PARLIAMENT
| The Goods and Services Tax (Repeal) Bill 2018 was today tabled for first reading in the Dewan Rakyat, setting in motion the final leg of Pakatan Harapan's pledge to do away with the multi-stage tax.
Following the Harapan's government move to zero-rate the GST, consumers have been enjoying a tax holiday since June. However, vendors were still required to comply with GST documentation.
The repeal bill today seeks to set out the transitional terms to end the GST regime completely.
Also tabled today was the introduction of two new laws to replace the GST with the sales and services tax (SST) system.
They are the Sales Tax Bill 2018 and Services Tax Bill 2018. These are similar to the Sales Tax Act 1972 and Service Tax Act 1975, which were repealed in 2014 when the GST was introduced.
However, the newer version of the law is more detailed, with the Sales Tax Bill 2018 containing 109 sections compared to 95 under the old version while the Service Tax Act Bill 2018 has 95 sections compared to 52 in the old version.
Another two bills to amend the Customs Act 1967 and Free Zones Act 1990 were also tabled. This is to ensure both laws comply with the new SST regime.
However, all five bills will not be debated today as the House will continue debating the Yang di-Pertuan Agong's speech.
The month-long Dewan Rakyat sitting will conclude on Aug 16.
All five legislations are not expected to face serious hurdles in the Dewan Rakyat but whether they can pass the BN-controlled upper house remains to be seen.
At present, the opposition comprising BN and former BN parties controls 43 out of the 70 seats in the Dewan Negara.
This excludes an Upko senator, who is now allied with Harapan.
If passed by both Houses, the new legislation allows the ministry to set when the new tax system will commence through a publication in the Gazette.
Putrajaya has indicated that it intends in to introduce a 10 percent sales tax and six percent service tax, beginning in September. - Mkini