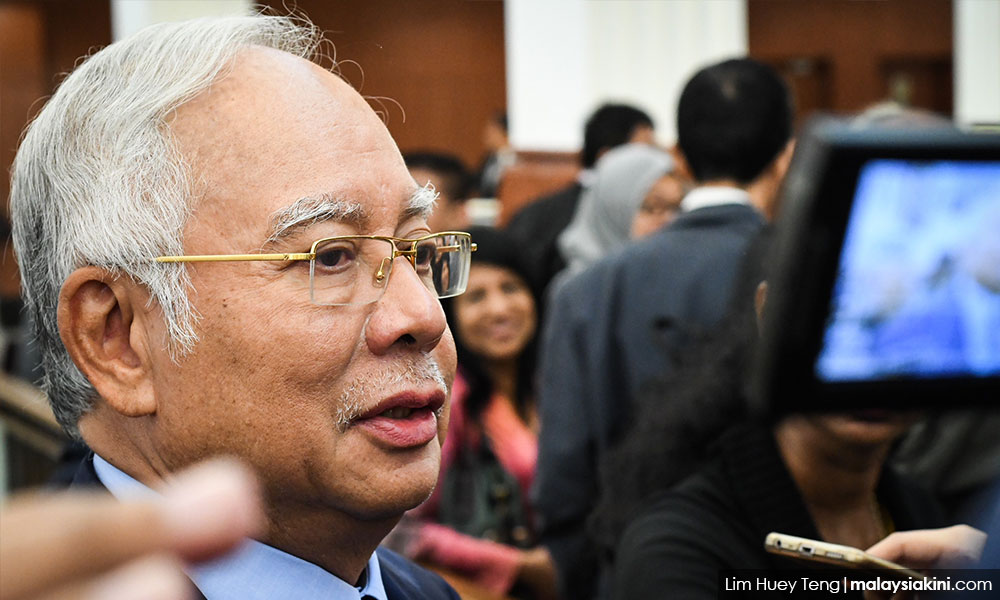 Former prime minister Najib Abdul Razak has expressed concern over his successor Dr Mahathir Mohamad's moves towards a protectionist automotive policy.
He said the return of the policies of the 1980s and 1990s is worrying, and the government should reconsider because it would be a burden to people.
"It would be ironic if the people vote for promises of cheaper petrol and abolition of tolls not only didn't get it, but are 'gifted' with higher car prices instead," he said in a Facebook post today.
Earlier today, Mahathir told the Parliament that the government is mulling to impose
more restrictions
on the importation of cars to allow Proton and other national carmakers to dominate the local market.
He said the government is also looking into setting up a new national car brand, the development of local companies, and other aspects of the local automotive industry as part of a review of the National Automotive Policy.
Proton - Malaysia's first national car - was Mahathir's brainchild in 1984. He had also enacted protectionist policies to raise the prices of imported cars.
However, 49.9 percent of the company's stake was sold to the Chinese auto-manufacturer Zhejiang Geely Holding Group last year, while DRB-Hicom, which is owned by the tycoon Syed Mokhtar Albukhary, holds the remaining 50.1 percent.
Since then, Mahathir has mooted the idea of setting up a new national car on several occasions, but the plan was met with scepticism by various observers.
Earlier today, for example, the Malaysian Automotive Association president Aishah Ahmad said limiting foreign cars entering Malaysia is a
regressive move
for the local automotive industry.
Meanwhile, Najib said Malaysia is a signatory to various free trade agreements. Thus, enacting protectionist policies would cause a response from other countries.
"This would lead to higher prices to be borne by the people of Malaysia, and exports from various industries in this country would be less competitive," he said.
He argued that Malaysians should not be made to bear Proton's problems, and the company should compete with other companies with its own abilities like Perodua.
"If Perodua can become the top car brand in the country, there is no reason Proton can't do the same," he said.
He added that when he became prime minister in 2009, one of the main complaints at the time was the protections accorded to the national carmaker Proton, which he said a finance reporter had estimated to cost the people RM360 billion.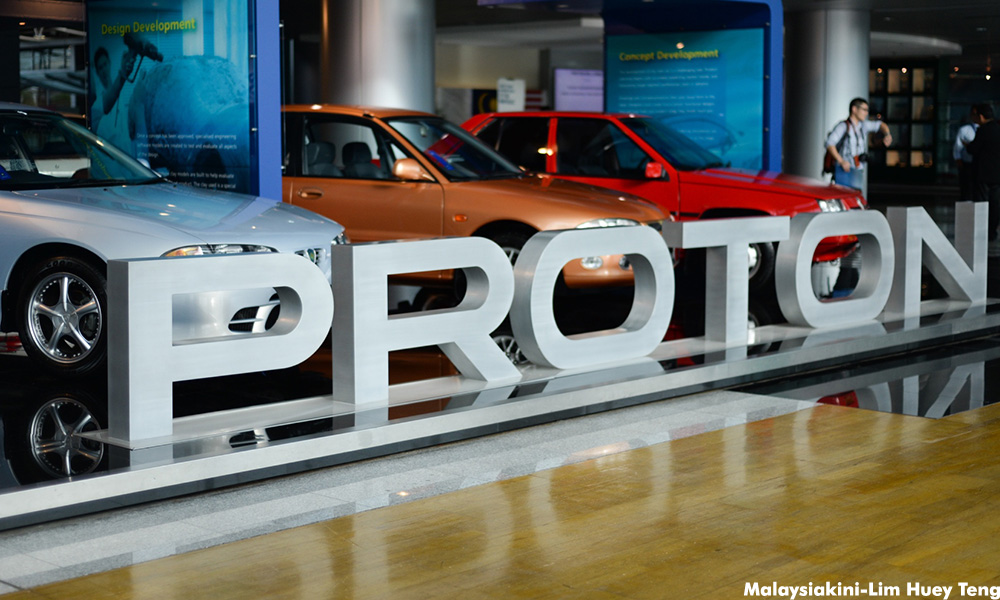 To curtail this, Najib said his administration had abolished a ten percent import tax on Japanese cars and introduced the Energy Efficient Vehicle initiative that gave significant duty exemptions for cars that meet certain greenhouse gas emissions and fuel consumption standards.
In addition, he said approved permits (APs) for imported cars were given directly to car manufacturers and distributors instead of the Mahathir-era practice of giving it to middlemen, while sale prices for such cars were regulated to prevent excessive profits.
He said the introduction of GST had reduced car prices as well because the ten percent sales tax was reduced to the six percent GST.
Najib admitted that his 13th general election promise to reduce car prices by 30 percent was not delivered on all makes and models, but car prices for most models had fallen nonetheless during his administration compared to 20 years before.
"Together with the rise in income, the lower prices of cars gave people more choices. This can be seen on the roads where there is a variety of vehicles, whereas it was dominated by Proton and Perodua cars in the past," he said.
Najib also denied that had not supported Proton in the past. On the contrary, he said his administration had given an RM1.1 billion research and development grant to Proton, and an RM1.5 billion soft loan.
Najib said before his relationship with the prime minister became strained, Mahathir had asked him to support an electric vehicle project.
The government then provided an RM270 grant to Proton in 2010 to facilitate a partnership with a UK company to develop electric cars and lorries.
The company is own by Mahathir's friend Kamal Saddiqi, Najib added.
"Nevertheless, the investment failed and the government decided not to provide more funds. This had angered Mahathir," he said. - Mkini