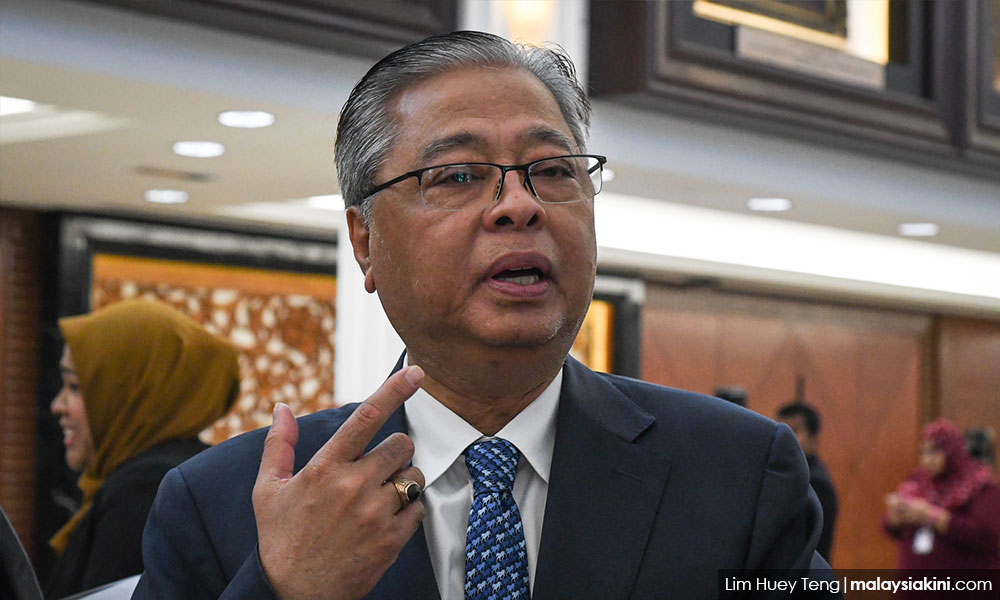 Former rural and regional development minister Ismail Sabri Yaakob is seeking to settle his suit against Sabah Publishing House Sdn Bhd and Daily Express editor James Sarda.
The Umno vice-president had filed the suit over three articles in the Daily Express which alleged that turtle eggs were served to him at an Umno function in Sabah in 2015.
Speaking to reporters this morning, Ismail's lawyer Samsinaralia Sahar revealed that her client wished to settle the suit.
"We are looking to settle the case amicably," she added.
Following this, Judicial Commissioner Darryl Goon fixed Aug 24 for case management pending settlement.
In his suit,
filed
in March last year, Ismail, among others, claimed that the articles implied that he was evading responsibility and had no respect for the Wildlife Conservation Enactment 1967.
The three articles appeared between Jan 24 and Sept 9 in 2015.
Ismail, who is also Bera MP, claimed that the reports have an ordinary meaning or inferred that he was evading responsibility, had no respect for the rule of law and complete disregard for the investigation process.
He complained that the Sabah-based media continued to publish the articles without seeking his comments or views.
Ismail alleged that the media did not bother to seek confirmation from relevant government departments as to whether he refused to be questioned or to cooperate with the investigators.
He was seeking RM10 million in compensatory damages, along with aggravated, exemplary damages and an injunction barring the Sabah Publishing House from repeating the defamatory words.
Sabah Publishing House, in its defence, claimed that the articles published were not wrong and denied that it acted in bad faith and challenged Ismail to provide proof of his allegation.
It further denied that it published the articles without seeking Ismail's comments and that the reports were without verification from the government departments.
The company further denied that the articles were libellous or affected his personal and political reputation and standing in society. - Mkini