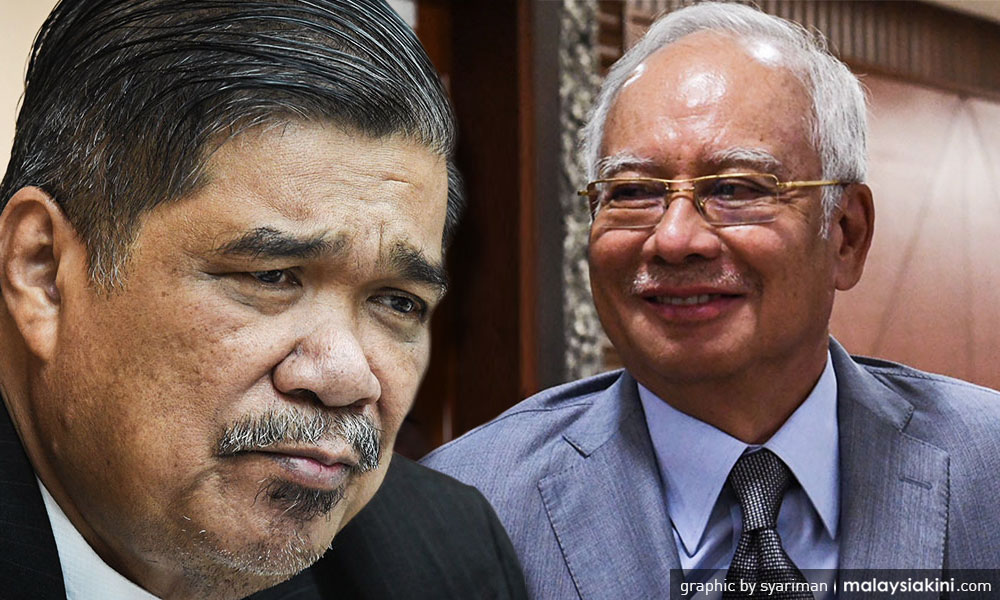 Former premier Najib Abdul Razak is "not a gentleman" for criticising him outside the Dewan Rakyat, said Defence Minister Mohamad Sabu.
"I don't want to respond to comments made outside, I want to answer in the Parliament. Commenting outside is like hitting below the belt.
"Not gentlemanly, come comment in here (the Dewan Rakyat)," Mohamad, who is better known as Mat Sabu, told reporters at the Parliament lobby today.
The Amanah president was responding to Najib's jibe at a BN campaign event in Sungai Kandis last night, that he had no confidence in Mohamad's ability to head the defence ministry, saying the latter was more like a "comic relief".
"Our defence minister is a cartoon. He wears the beret like a cartoon (character). He gets into a warship and talks about fish curry.
"You are the defence minister. Talk about the country's defence policies, not about fish curry. This is not defence minister material. This is a joker," the former BN chairperson was reported saying by news portal Free Malaysia Today.
The fish curry was in reference to Mohamad's academic background in food sciences, and his penchant for cooking, even after he had assumed his ministerial post.
Najib had twice before, served as the defence minister, for a total of 14 years.
Commenting further, Mohamad, who is also Kota Raja MP, said it was too early to comment on his ability to lead the defence portfolio.
"I've only been a minister for two months. How to assess someone in two months? The time has not come.
"My focus is on the defence ministry, when I'm finished serving there, then the judgment can be made," he said.
- Mkini