Former Malaysian External Intelligence Organisation (MEIO) director-general Hasanah Abdul Hamid may have committed treason in admitting that the leaked letter to the US Central Intelligence Agency is genuine, says a lawyer.
Mohd Haniff Khatri Abdulla believes that Hasanah can be investigated under Section 124C of the Penal Code for attempting to disrupt parliamentary democracy or Section 121 for treason with her admission.
Hasanah should not have revealed that the letter has
nothing to do
with former prime minister Najib Abdul Razak as the matter is still subject to investigation, the lawyer told
Malaysiakini
.
"In fact, it is the police who should be making that statement after an investigation – whether Najib is involved or not – as the matter has already been subject to several police reports lodged against the contents of the letter.
"By Hasanah admitting the contents of the letter, she can be investigated under Section 124C or worse still, treason.
"She should be remanded by the authorities and investigated upon as to who is directly behind in giving instructions to writing the contents of the letter. If there is enough evidence, charge her or those behind her in writing the letter," he said.
Section 124C of the Penal Code is punishable by up to 15 years' imprisonment, and Section 121 by life imprisonment or death.
'National security, not party security'
Since the present Pakatan Harapan administration is against employing the Security Offences (Special Measures) Act 2012, Haniff pointed out, police can still apply to remand the former MEIO chief for 14 days to conduct investigations.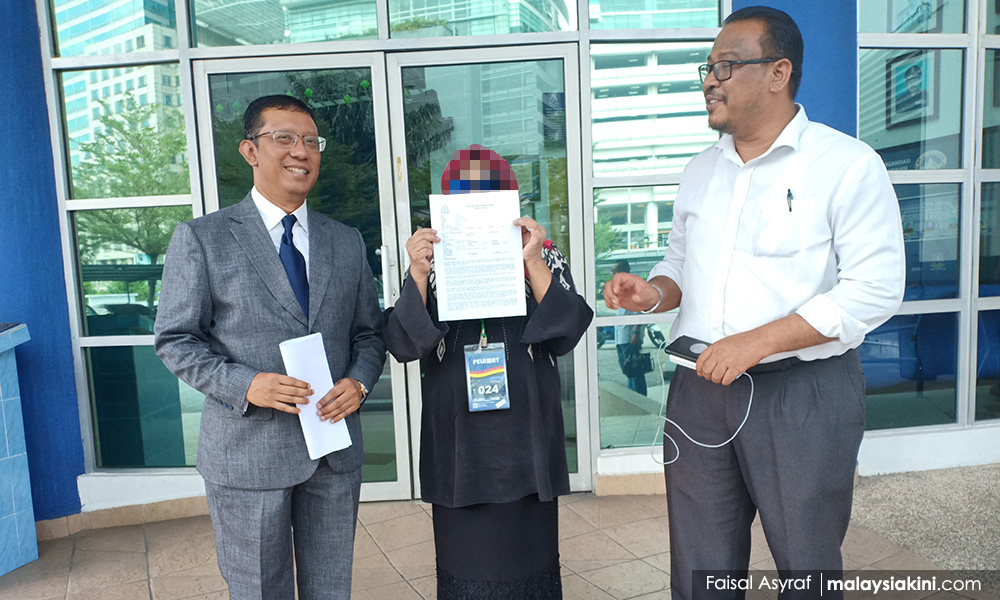 The lawyer, who termed the controversy surrounding the letter 'MEIOgate', added that the intelligence agency should be used for the interests of national security, and not to keep a particular party in power.
This is why he disagreed with Hasanah's claim that such leaks are against the Official Secrets Act 1972 (OSA).
"In fact, the person who leaked the letter was doing the right thing, as the previous government's action is akin to inviting foreign intervention.
"The OSA can be used to maintain the country's security, but not help maintain a government through illegal means by getting foreign support.
"This is an example of abuse of the law where civil servants are wrong into thinking protecting the BN government is part of national security," he stressed.
Haniff pointed out that in the Watergate scandal, then-US president Richard Nixon had used state intelligence agencies to spy on his rivals. Though Nixon won the 1972 presidential election, he was later impeached and forced to step down.
In this light, he added, it is fortunate that Harapan won in the 14th general election, since the damage done if Najib had led BN to victory with the support of a foreign power would be beyond repair.
The letter to the CIA had sought US support in the event of BN winning the 14th general election with a narrow margin.
It also painted Najib as a staunch US ally, while describing Prime Minister Dr Mahathir Mohamad as "anti-West" and "anti-Semite". -Mkini