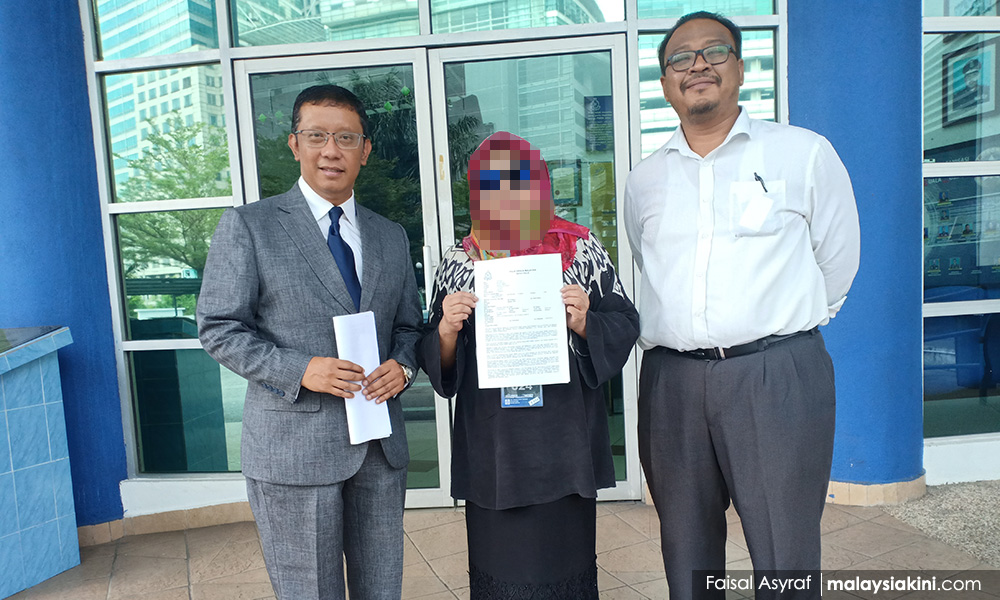 Former Malaysian External Intelligence Organisation (MEIO) director-general Hasanah Abdul Hamid is worried about the morale of her officers, according to her lawyer Shaharudin Ali.
He said this is due to the leak of a letter Hasanah had penned to then CIA director-designate Gina Haspel days before the May 9 general election.
"The morale and confidence of MEIO intelligence officers worldwide are shaken.
"They are in fear and hesitate to share intelligence because they are afraid of being exposed," he told a press conference in Kuala Lumpur this evening.
Shaharudin said this is the first time the MEIO's existence has been exposed since its establishment in the 1960s and the first time one of its documents has been leaked.
According to him, the organisation has more than 1,000 intelligence officers operating worldwide.
The lawyer also claimed that 10 senior officers from the MEIO had vetted the letter, dated May 4, to the CIA.
"The exchange of intelligence, training, and officers between MEIO and CIA is routine to ensure that intelligence operations are reliable and sophisticated.
"It is normal practice for the two agencies to exchange information. The leaked letter is not weird, and far from being treacherous," he said.
Earlier, Hasanah, who signed the letter, filed a police report on the matter.
Met by reporters later, she declined to comment further, beyond stating the letter had nothing to do with former premier Najib Abdul Razak.
The letter had sought US support in the event of BN winning the 14th general election with a narrow margin.
It also painted Najib as a staunch US ally, while describing Prime Minister Dr Mahathir Mohamad as "anti-West" and "anti-Semite". - Mkini