A lawyer for a Kelantan Islamic body proposed that parliamentarians need to consider amending the Federal Constitution if the Federal Cout rules in favour of a Kelantan family's bid to strike down the state's 18 syariah criminal provisions.
Yusfarizal Yussoff, who is acting for the Kelantan Islamic Religious Affairs Department, said this over any hypothetical Federal Court ruling that favours the challenge.
The lawyer said that the concerns and worries of the people should be taken into account by lawmakers, in the event that the apex court rules for the family.
"If there is buntu (Federal Court ruling in favour of the family), then we need, if needed, to amend the (Federal) Constitution.
"(If the hypothetical situation arises) we need to amend the Federal Constitution as we need to hear the voice of the people," Yusfarizal said.
The basis of the Kelantan family's legal challenge is over allegation that the state legislature overstepped its law-making powers granted by the Federal Constitution, which is the supreme law of Malaysia.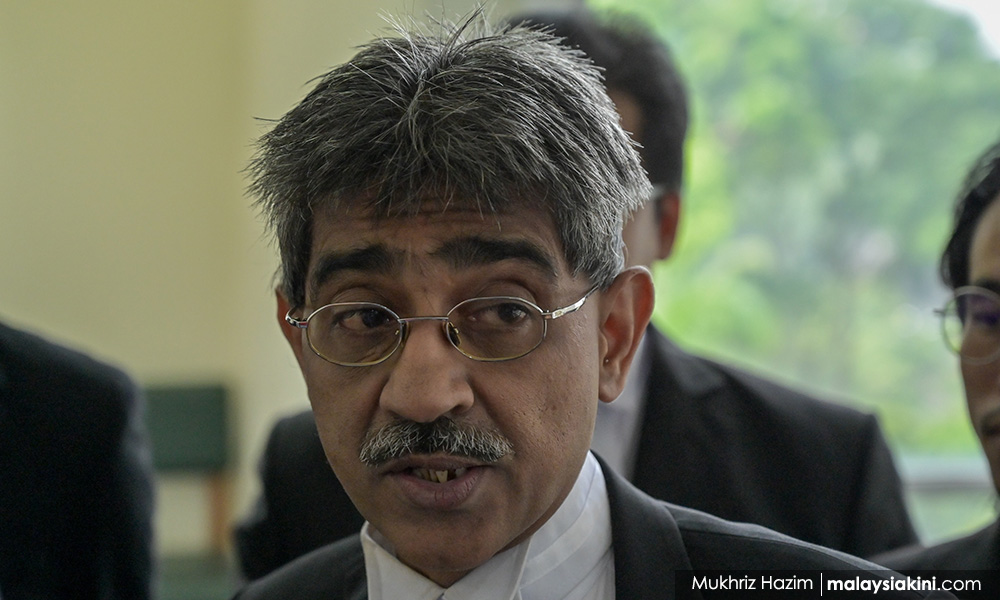 During the press conference at the Palace of Justice, as Yusfarizal looked on, lawyer Haniff Khatri Abdulla supported the notion for parliamentarians to consider amending the Federal Constitution.
Haniff, who is acting for the Muslim Lawyers Association of Malaysia, urged both the federal government and MPs to look into the feasibility of amending the Federal Constitution in order to give clarity over the issue raised by the legal challenge.
"Regardless of whether the (Federal Court) rules in favour of the petitioners (family) or the respondent (Kelantan government), as lawyers, we unanimously would suggest for the government to bring amendments to the Federal Constitution to clarify the issue.
"This is because the Federal Court's decision is determined by the (Federal) Constitution," Haniff said.
'We support rule of law'
Meanwhile, during the same media briefing, Yusfarizal contended that none of the counsel for the Islamic bodies in today's court matter had ever incited public sentiment.
The lawyer said that they always uphold the rule of law, and respect the judicial process.
Earlier, during proceedings this morning, Chief Justice Tengku Maimun Tuan Man - who chaired the nine-person Federal Court bench hearing the family's legal challenge, issued a reminder for all parties to uphold the rule of law and not to incite public sentiment.
The top judge put out the reminder following a filing by the family claiming that a member of a legal team acting for one of the Islamic bodies had made an improper public statement about the case. - Mkini