Boycott calls amid the ongoing violence in Gaza have seemingly affected another local brand, prompting the pizza chain, US Pizza, to consider changing its name.
In a social media posting yesterday, the fast-food chain said it will change its name from US Pizza to Kita Pizza, if it receives 10,000 likes for the post announcing the proposal.
The post, which garnered 1,800 likes at 2.40pm on today, also featured a US flag, a Malaysian flag and a Palestinian flag.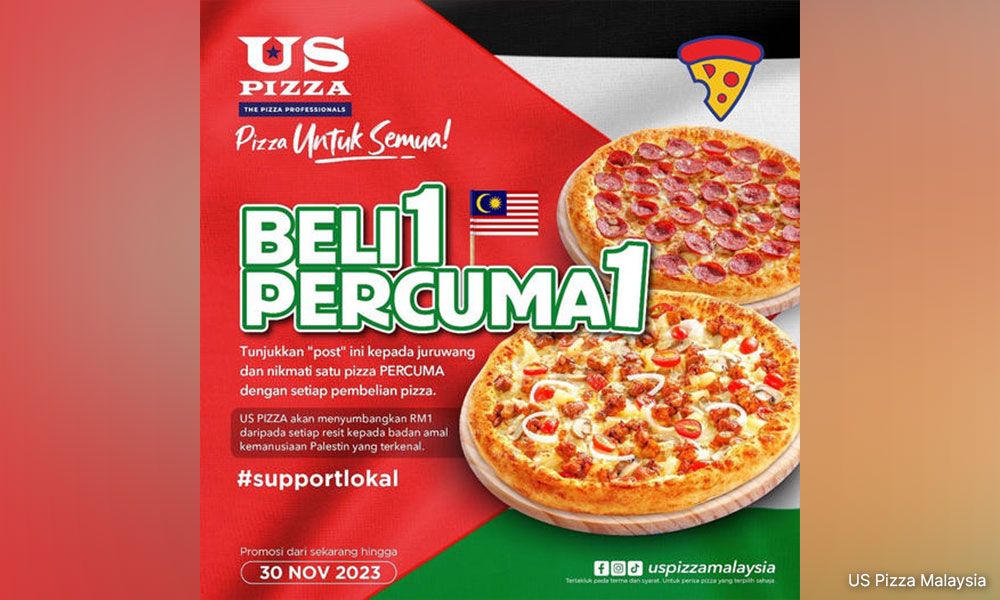 The company also announced a discount promotion and said it will donate RM1 from every bill to support humanitarian causes in Palestine.
"Don't worry, US Pizza does not pay royalties to the US," it said.
Responding to the name change proposal, many social media users recommended the pizza seller change its name to MY Pizza, in reference to Malaysia.
However, others noted there is already another Malaysian pizza chain called My Pizza Lab.
US Pizza was founded by American pizza maker Donald Duncan in the 199Os. It first opened an outlet in Malaysia in 1997.
Malaysian entrepreneur Jeremy Hiew bought the brand in 2015.
It has 100 outlets in Malaysia and Indonesia.
Contagion effect
The brand is believed to be targeted by boycotters who are protesting US support for Israel as it continues to bombard Palestine, in the latest round of violence which started on Oct 7.
More than 11,000 Palestinians have been killed in Israeli attacks, including more than 6,000 children, Palestinian authorities say.
Israel says 1,400 people were killed in a Hamas attack on the Israel border town and a music festival, while 200-plus people were taken hostage.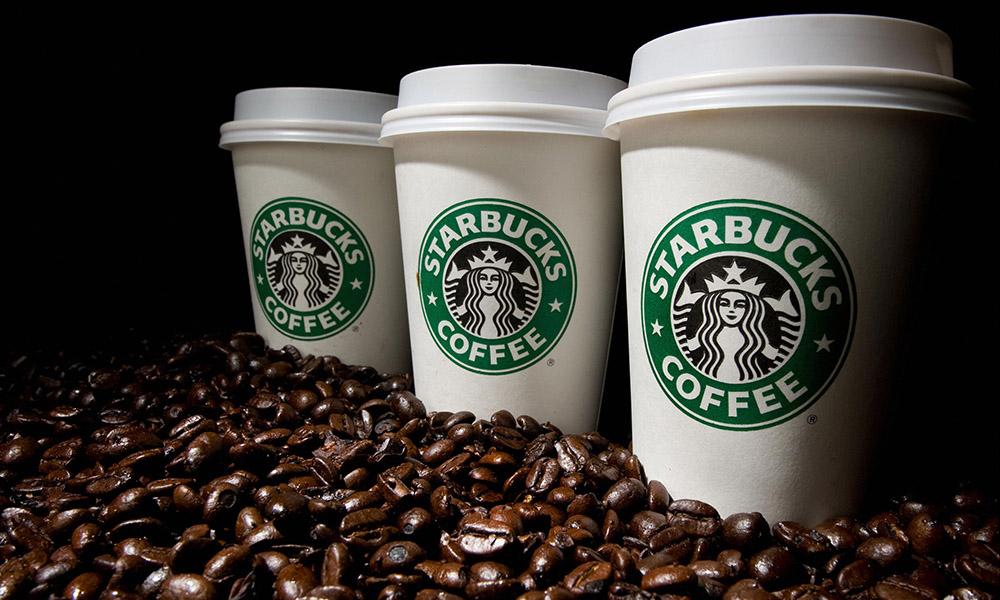 Other brands targeted by consumer boycotts include the coffee chain Starbucks, which has taken its US workers' union to court for alleged infringement of copyright when it posted a solidarity message for Palestine, on its social media bearing the Starbucks logo.
Berjaya Food Bhd, which owns the Starbucks licence in Malaysia, on Nov 15 reported lower revenue but expected better outcomes "once the challenging market conditions brought about by the recent conflict in the Middle East are back to normality".
The consumer boycotts also seem to have a contagion effect on other unrelated brands.
Last week, local coffee chain ZUS Coffee explained that its name is an acronym referring to its brand values - 'zealous' , 'unify' and 'stop at nothing'.
This is after some influential social media accounts cautioned Muslims against patronising the Halal-certified business because it is purportedly named after a Greek god.
The call was made after more people looked to switch from Starbucks to ZUS, to support the anti-Israel boycott. - Mkini