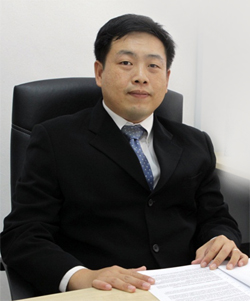 An MCA Youth leader has suggested that Prime Minister Najib Abdul Razak should resign if PAS president Abdul Hadi Awang's Private Member's Bill is passed in Parliament.
MCA Youth legal bureau chief Ng Kian Nam has asked Najib to state his stand clearly: whether all Umno MPs support the PAS bill, despite strong protests from other BN component parties.
If that is the case, where there are BN MPs who have opposing views and even stand together with the enemy, Ng said, as this would definitely cause the break-up of BN.
This is because the coalition would have lost its basic premise of working together.
As the prime minister, Najib should not have an ambiguous attitude on this issue, Ng asserted.
"Instead, Najib should express his stand clearly. If he insists on aligning with PAS, this means he has betrayed other BN component parties, as well as the trust that voters gave to him in the general election, as the BN chief.
"If the situation has developed to the stage when some chiefs of BN component parties have threatened to resign from the cabinet to protect the secular system of the country, Najib should show his political courage and accountability to resign as PM, or consider dissolving Parliament to let the people decide."
In a statement today, Ng also criticised an unnamed "certain leader" who tried to make use of the hudud issue to divert public attention from the 1MDB and "personal deposit" scandals.
He urged other Umno leaders and grassroots members to hasten the power transition in the party before a constitutional crisis breaks out.
Ng added that MCA's call against the PAS hudud bill shouldn't be seen from racial angles or cause racial tension.
He also lamented that DAP secretary-general Lim Guan Eng had tried to aggravate the situation by asking MCA to quit BN.
Although Lim claimed DAP had cut ties with PAS, Ng maintained, the fact remained that DAP is still working with PAS in the Selangor government.- Mkini