PARLIAMENT | A PAS MP today urged the government to consider separating restaurants for smokers and non-smokers.
Mumtaz Md Nawi (Perikatan Nasional-Tumpat) said despite numerous anti-smoking campaigns and regulations set by the government, enforcement had been lacking against those who smoke in prohibited areas, specifically eateries.
She said that this had led to many, especially parents with children, having to face irresponsible individuals smoking around them while they try to enjoy their meals.
"I suggest that the government cooperate with local authorities to create a new classification for restaurants and eateries, where we can differentiate which restaurants are allowed for smokers and which are for non-smokers.
"Because now, when we don't have separate classifications, we found that it is difficult for parents to choose which restaurant for them to bring their children to that would not have smokers there," she told the Dewan Rakyat.
"Although we can tell the smokers not to do it in restaurants, it is not within the capacity of civilians to prevent people from smoking because it might lead to fighting between customers," she added.
Mumtaz (above) was debating the 2024 Budget Bill at the Committee Level for the Health Ministry.
According to the PAS representative, it is timely for the government to adopt the suggested approach for the safety of the general public against second-hand smoke, especially among children and those pregnant.
Meanwhile, on a similar note, Ahmad Fadhli Shaari (PN-Pasir Mas) called upon the Health Ministry to reintroduce its strict enforcement exercise against smoking in public places.
He praised former health minister Dr Dzulkefly Ahmad (Harapan-Kuala Selangor), whom he said had successfully struck fear in smokers against smoking in eateries during his time in office.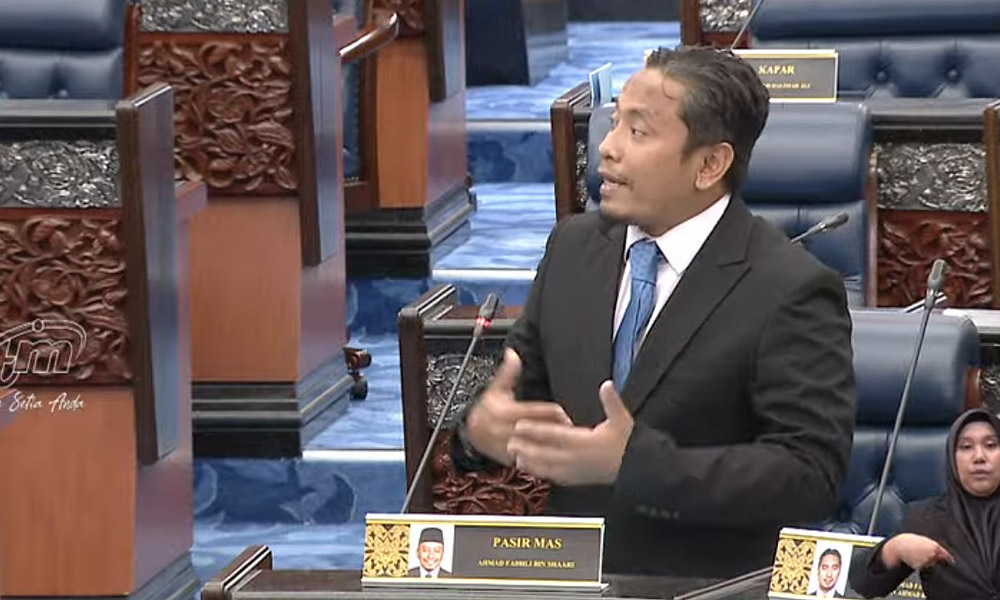 "I want to congratulate Kuala Selangor (Dzulkefly) because when he was the minister, I think that was the only time when enforcement was so strict that we could see people were scared to smoke in eateries and restaurants.
"In my opinion, such strong enforcement should be reintroduced so the people will see that strict action will be taken against those smoking at public places, especially at eateries," Fadhli said. - Mkini