Former prime minister Najib Abdul Razak this evening criticised Muhyiddin Yassin, also a former premier, for trying to blame him over renovations on Seri Perdana that cost the government RM38.5 million.
This comes after Muhyiddin today said that part of his decision to order the upgrading works on the official residence of the prime minister was because many of its furniture have been taken away by Najib.
"I cannot believe that I have been used as an excuse by PM8 (Muhyiddin) to approve the project to renovate and upgrade Seri Perdana," Najib said in a Facebook post.
According to the Pekan MP, after he lost the 14th general election in 2018, his family was forced to vacate Seri Perdana in several hours and had to leave many of their personal effects, gifts and furniture.
The items, according to Najib, had remained at the official residence since, despite official requests made to the then Pakatan Harapan government to get back his belongings.
The situation remained the same until the Harapan government fell and was replaced by Perikatan Nasional, led by Muhyiddin, in March last year.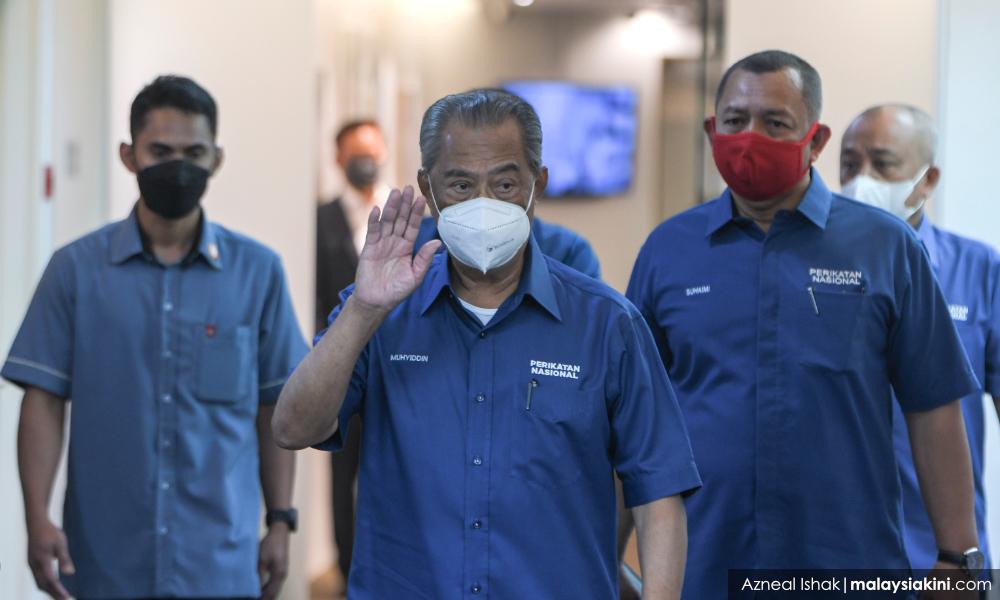 Clear belongings in 2 weeks
Najib said he only received a reply from the government in Nov last year, where they asked him to prove the items were his and ordered him to clear his belongings from the premises in two weeks, which was by December 3, 2020.
"At this juncture, my staff was puzzled why all of a sudden we were told to clear our stuff in such a short time.
"And then we learned that a new manager for Seri Perdana has been appointed, and they told us that PM8 was planning to upgrade Seri Perdana because he wanted to move there.
"That was the real story," Najib said.
According to Najib, he was only allowed to remove items from a list that had been checked and approved by the Prime Minister's Department.
"Do not use me as an excuse when your real intention was to spend RM38.5 million for the residence when at the same time you told the rakyat that the government has no money to help them," he said.
The issue of Seri Perdana renovations had blown up since Prime Minister Ismail Sabri Yaakob revealed the costs involved during a Parliamentary reply to Pokok Sena MP Mahfuz Omar, who questioned the rationale for renovating the prime minister's residence at a time when many are suffering due to the Covid-19 pandemic.
Following this, Muhyiddin earlier today issued a press statement in an attempt to justify his decision. - Mkini