Suspected abuses discovered following the tragic death of seven-year-old Zubaidi Amir Qusyairi Abd Malek has prompted calls for government communication channels to promote existing help hotlines and other supporting resources.
Former women, family and community development minister Dr Wan Azizah Wan Ismail, in a joint statement with her former deputy, Hannah Yeoh, said there were several efforts to enhance child protection services that stalled since the change of government last March.
Among others, they said the National Security Council's SMS function - now used to blast Covid-19 updates - could also be utilised to promote the Talian Kasih hotline for the reporting of abuse cases.
"While we (Pakatan Harapan) were in power, the Talian Kasih services had been expanded to include WhatsApp and we partnered with government-linked companies (GLCs), as well as other private corporations, to promote this emergency number along highways, at pharmacies, via Google advertisements, on public transportations, billboards, and even involved 282 cinemas nationwide," they said.
The Pandan MP and Segambut MP also urged the government to increase the number of child protection officers, while providing regular training to those already employed.
Even prior to a couple getting married, they said any mandatory pre-wedding course must incorporate the subject of parenting - an effort previously carried out by the Human Resources Development Fund, as well as through a one-stop family services directory.
It was reported yesterday that Zubaidi, a child who had an emotional farewell with his foster parents three months ago, was found dead while under the care of his biological mother and stepfather.
The seven-year-old boy was found drowned in a tub. He also had physical injuries.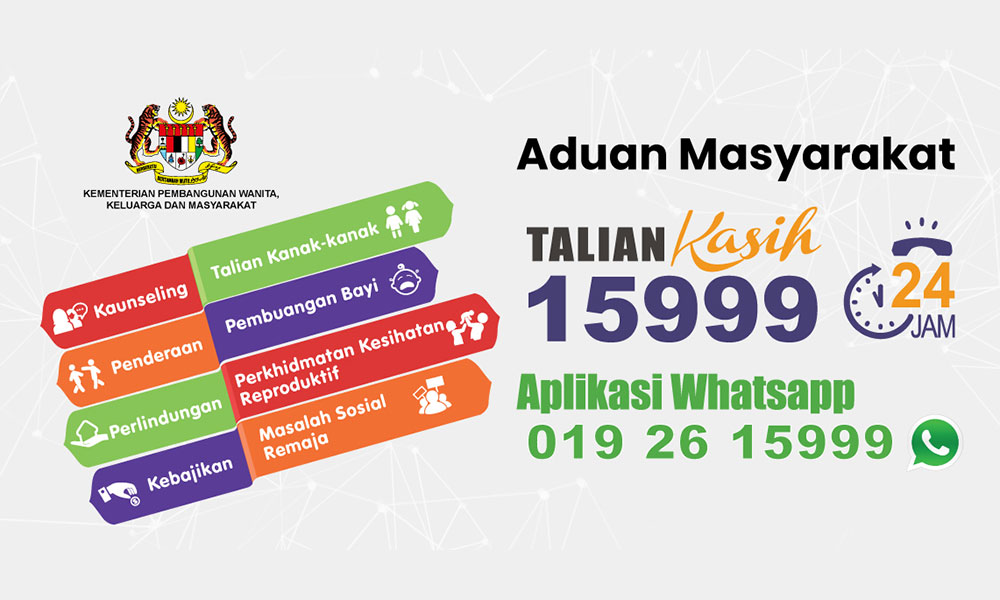 'Time for J-Kom to play its role'
Meanwhile, Batu Kawan MP Kasthuri Patto said the government should use its newly set up Community Communications Department (J-Kom) for disseminating information on available resources to prevent rising child abuse cases, particularly during a pandemic.
In a statement, Kasthuri said this was based on J-Kom's reported objective to create two-way communication between the government and the people.
"This would be the best time for J-Kom, what was previously known as Jasa, a political propagandist tool for BN – abolished by Harapan and reinstated to its initial RM85.5 million glory which was then slashed to a substantive RM40.5 million allocation - to act as its 'job description' as stated by the Communication and Multimedia Minister Saifuddin Abdullah.
"I would think that reminding everyone on these hotline numbers – again and again until it becomes as familiar as a pizza delivery jingle - should be within the parameters of what they are meant to do," she added.
Like Wan Azizah and Hannah, Kasthuri also said the government should use all their resources to spread links and contact numbers of where one can go for specific types of help they need.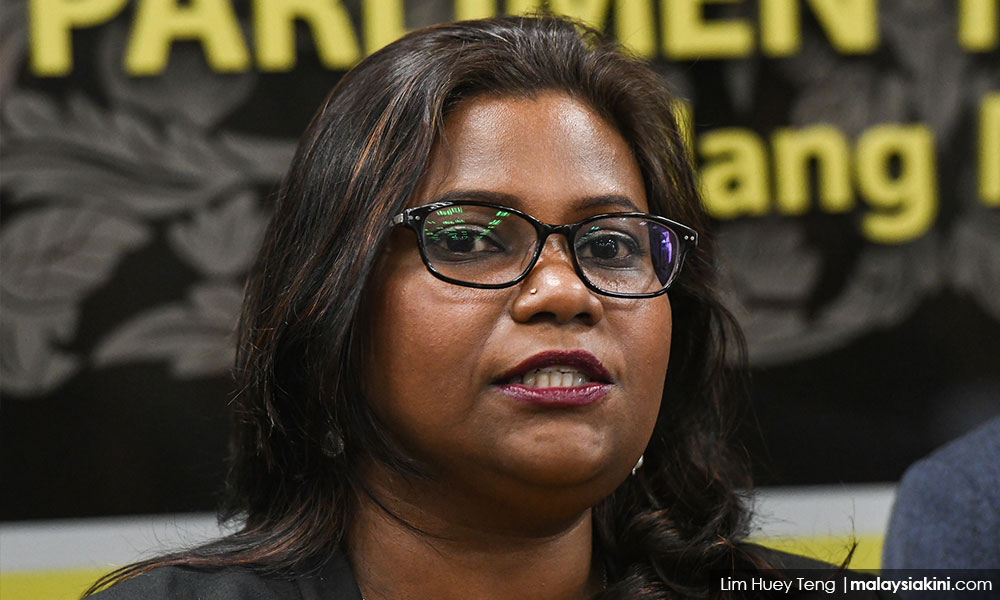 "Messages on positive parenting using non-violent discipline techniques, recommended by Unicef in their 'Situation Analysis of Women and Children in Malaysia 2020', must be extensively shared as well.
"Additionally, the government must in parallel also move in the direction to decriminalise suicide while developing and expanding help for mental health needs, especially for families that are truly feeling the burn and brunt of this pandemic.
"And most importantly, to recognise and admit that there is a lacuna in the collection of data of abused children in the country and to work towards practical and proactive solution-finding and not just a show of cosmetic militancy against abusers," she added.
In calling for the Perikatan Nasional government under Prime Minister Muhyiddin Yassin to come up with a prevention plan against future child abuse cases, Kasthuri shared a message for Zubaidi who died yesterday at Taman Krubong Jaya, Malacca.
"Run with the wind, little one, with the sun on your face. Free from pain and harm."
His 32-year-old biological mother and her 38-year-old husband were remanded by police for seven days for suspected child abuse.
The case is being investigated under Section 302 of the Penal Code for murder. - Mkini