Covid-19 screening efforts surrounding the ongoing Dewan Rakyat sitting has detected 25 cases yesterday, bringing the total to 84 infections throughout the session.
"Health teams from the Kuala Lumpur and Putrajaya Health Departments are conducting investigations and contact tracing, as well as risk analysis, to identify the source of infection.
"This is to ensure further action can be taken beyond infection works around Parliament," Health director-general Dr Noor Hisham Abdullah said in a statement today.
He urged those who attended Parliament recently to monitor their health using the MySejahtera app. Those who have symptoms should refrain from going to Parliament, test themselves for Covid-19 and seek medical attention.
The current parliamentary session runs from Oct 27 to Dec 23.
During screening between Oct 22 and 25 before the session began, 18 cases were discovered but these cases were unrelated to one another and no clusters were identified.
Between Oct 27 and Nov 28, another 41 cases were detected during the 32-day period but no clusters were identified. MPs undergo Covid-19 self-testing every Wednesday throughout the session.
'All infections likely Delta variant'
As for the 25 new cases, Noor Hisham said polymerase chain reaction (PCR) testing found a cycle threshold value (Ct value) between 13.70 and 36.11, making it potentially infectious.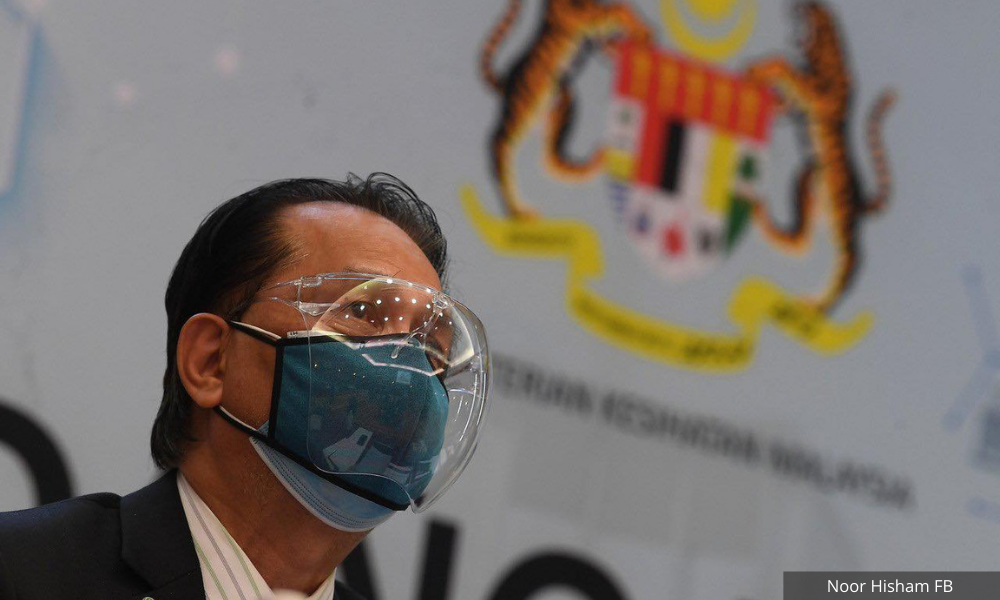 "So far, all samples collected are likely to be the Delta variant based on a PCR genotyping assay. To confirm the variant, the Institute of Medical Research is conducting a genomic study and still waiting for full results," he added.
He did not disclose whether the cases involved MPs, their aides, Parliament staff or other persons who may be attending Parliament.
A low Ct value is roughly correlated with harbouring large numbers of Covid-19 viral particles in the nose and throat, and hence implies the individual might be highly infectious at the time of testing.
However, the PCR test may also pick up viral particles that are already 'dead' and no longer viable, especially if the Ct value is high.
A PCR genotyping assay is a method that uses PCR to quickly identify the Covid-19 variant involved. It yields results within hours instead of days or weeks but is less precise than full genome sequencing.
Having all cases being identified as the Delta variant would be in line with national trends, where all Covid-19 genomic surveillance in Malaysia for the past few months detected the Delta variant except a handful of Beta cases.
The latest Covid-19 variant of concern, the Omicron variant, hasn't been detected in the country so far.
However, it should be noted that Malaysia sequences and publishes the genomes of only about 0.24 percent of its Covid-19 cases in the last 90 days, which is nearly five times less than those conducted by South Africa where scientists first reported the Omicron variant.
The Health Ministry said it is ramping up genomic surveillance efforts in response to the emergence of the new variant. - Mkini