The Bersatu propaganda machine is moving against Prime Minister Ismail Sabri Yaakob who is from Umno, claims BN advisory board chairperson Najib Abdul Razak.
He said they are blaming Ismail Sabri (above) for the rising prices of goods when it is Bersatu ministers who are at the helm of ministries in charge of such items.
"Bersatu-Perikatan Nasional (PN) propaganda pages (on Facebook) such as 'Otai' have begun relentless attacks against Ismail Sabri.
"The main issue they are using is the rising prices of goods even though inflation has started to spike and prices often hit record highs when (Bersatu president) Muhyiddin Yassin was still the prime minister," Najib said on Facebook.
However, Najib indicated that it was Bersatu ministers who have failed to act in controlling the prices of goods.
"The ministers in Ismail Sabri's government who are in charge of the economy, agriculture, finance, and plantations which can influence the prices of goods, particularly food items, come from the same party that wants to topple him.
"They attack Ismail Sabri for the rising prices of goods but they are the ones responsible for the policies that led to the rising prices of goods," he added.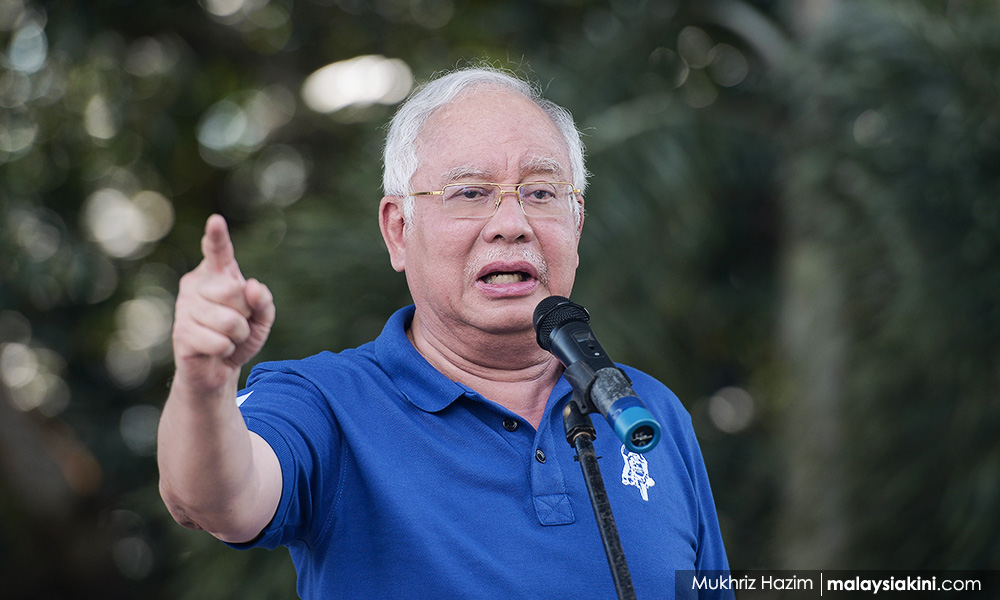 Mustapa Mohamed is the minister in the Prime Minister's Department in charge of the economy, Ronald Kiandee is the agriculture and food industries minister while Zuraida Kamaruddin is the plantation industries and commodities minister.
Tengku Zafrul Abdul Aziz, who does not have a party, is the finance minister. He is known to be close to Muhyiddin.
Muhyiddin was ousted as prime minister in August after a group of 15 Umno MPs, including Najib, withdrew their support for him, paving the way for Ismail Sabri to replace him.
Bersatu had said that it will work towards restoring Muhyiddin as the premier. - Mkini