A motion passed by a dozen Sabah Bersatu divisions' annual general meetings for the chief minister's post to be limited to two terms will be discussed among Gabungan Rakyat Sabah (GRS) components, according to Sabah Chief Minister Hajiji Noor.
Local Sabah online portal Deasoka quoted Hajiji, who is also Sabah Bersatu chief, as saying the new term limit could be imposed with approvals from all parties, particularly in GRS.
"This matter will involve amendment of the state constitution, so it needs to be scrutinised by all parties including GRS components.
"Only after that can we proceed with the processes related to this proposal," said Hajiji, who is also Tuaran Bersatu chief, after officiating his division's annual general meeting earlier today.
Delegates from Tuaran Bersatu were among those who had passed a motion to impose a two-term limit on a chief minister.
Deasoka also reported delegates from other Bersatu divisions - Kudat, Penampang, Papar, Kimanis, Tenom, Pensiangan, Ranau, Sandakan, Libaran, Batu Sapi and Tawau - had passed a motion with the same proposal at their meetings yesterday.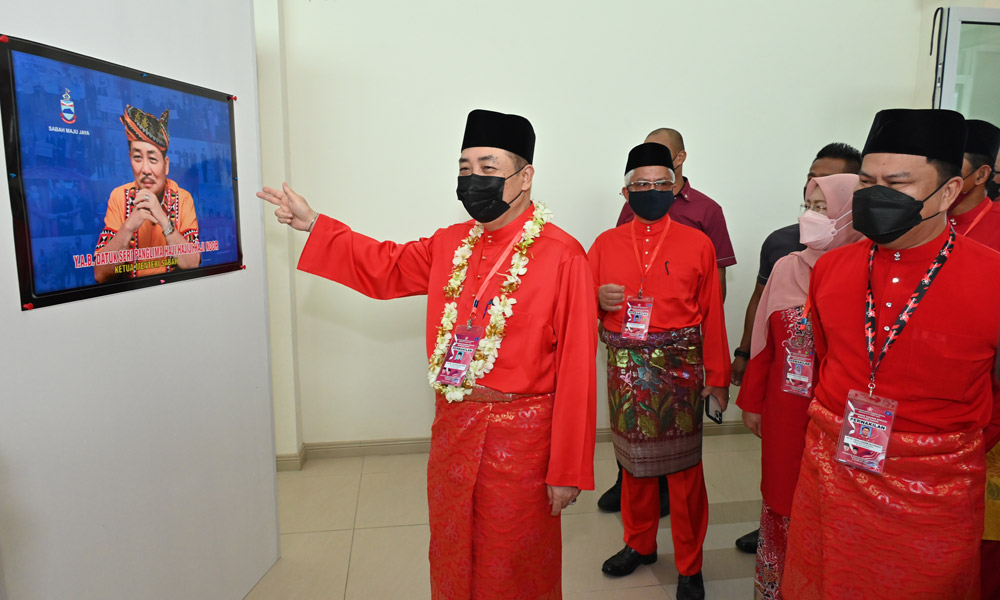 Hajiji was sworn in as Sabah chief minister after GRS' victory in the state elections last year, replacing Warisan president Shafie Apdal.
On a proposal to register GRS as a formal political coalition, Hajiji, as the chairperson, described it as a good idea which must be further discussed with component members Star, SAPP, PBS and BN-Sabah.
"It is a good idea that must be looked into because the state government is backed by GPS.
"Whatever is good for Sabah politics and GRS, we will look into it," he said.
Hajiji further welcomed Sabah Umno chief Bung Moktar Radin's readiness to discuss the registration proposal, first mooted by GRS backbenchers chairperson Salleh Said Keruak.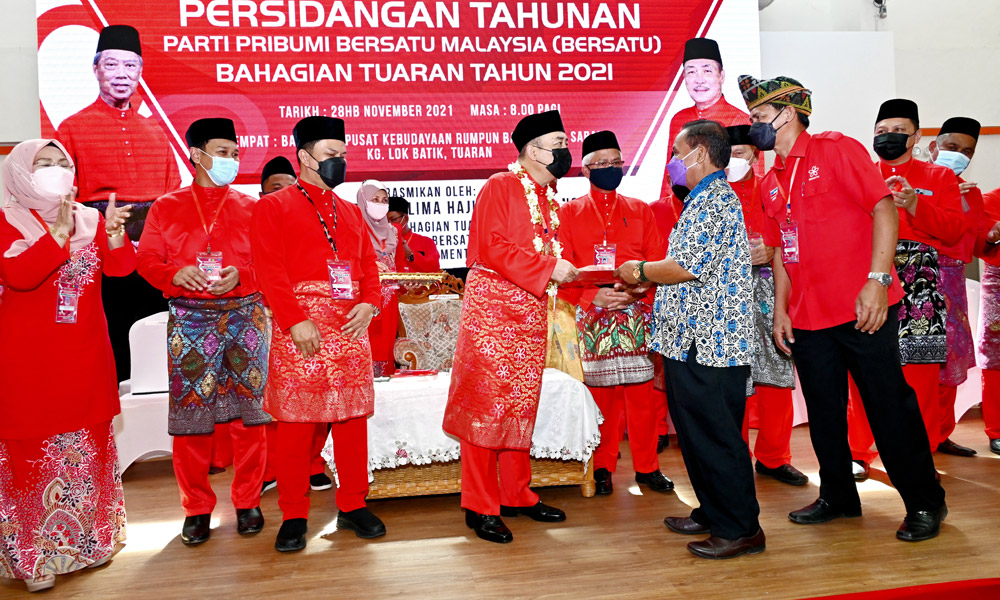 'Ready to capture Tuaran from Upko'
Meanwhile, Deasoka in a separate report quoted Hajiji as expressing confidence in GRS' ability to capture Tuaran from Upko in the next 15th general elections, based on growing bumiputera support.
Hajiji said there are plans to set-up 350 Bersatu branches in Tuaran alone, alongside an increasing number of new membership applications.
"This is quite amazing, I did not expect so many new branches and hopefully they truly understand Bersatu's struggle.
"With this development, I am confident GRS can win the Tuaran parliament seat in the next elections," he said.
The Tuaran parliamentary seat is currently held by Upko president Madius Tangau, a former deputy chief minister in the previous Warisan Plus administration under Shafie.
Madius had won the seat for the fourth time with BN in 2018 before taking Upko out of the coalition to form a state government with Warisan Plus. - Mkini