PARLIAMENT | MPs from DAP and PAS have questioned the absence of funding for the National Tiger Conservation Centre (NTCC) under Budget 2022.
"I see that for the international panda conservation programme, it is allocated around RM4.5 million every year.
"But for the NTCC, it received RM1.7 million under the previous budget (2021) and RM1 million in the previous year (2020). But this year (Budget 2022), there's none.
"I agree with the need to protect the pandas but don't neglect these tigers which are made in Malaysia," said Cha Kee Chin (DAP-Rasah) when debating during the committee stage of the Energy and Natural Resources Ministry's allocations under Budget 2022 in the Dewan Rakyat.
Cha said he acknowledged the benefits of the panda programme, which is part of a bilateral agreement with China and has attracted more visitors to Zoo Negara.
However, he said, it should not lead to a situation where Putrajaya neglects its own wildlife.
"I don't want this to happen to our tigers, which originate from our own country and are the pride of our country," he added.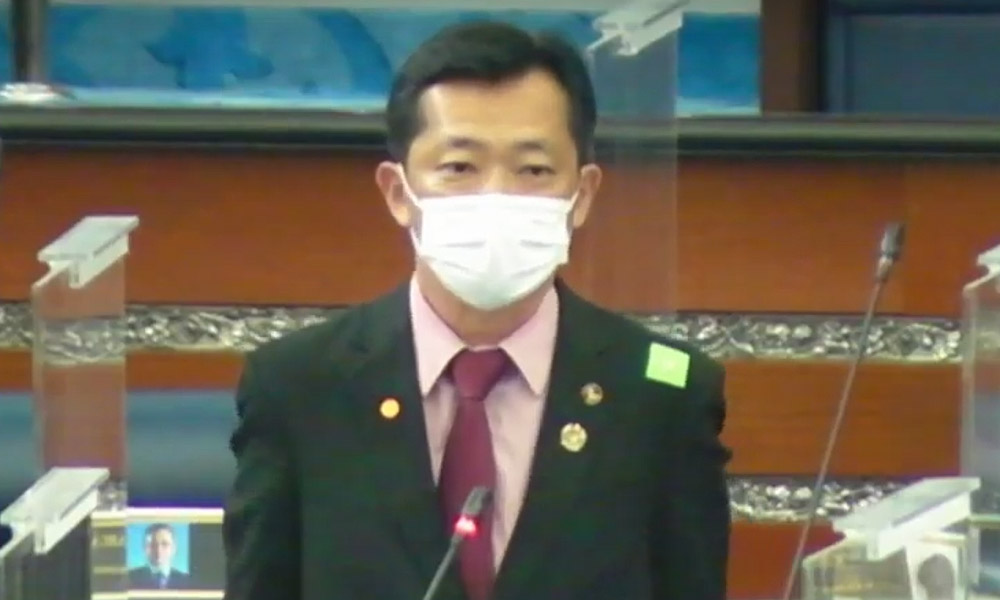 The International Union for Conservation of Nature (IUCN) in 2016 re-categorised pandas, which are native to South Central China, from "endangered" to "vulnerable" after decades of conservation efforts managed to steadily increase their population to around 2,000.
However, their vulnerable status means they are still a threatened species and continued protection is needed.
The IUCN categorises animals into seven categories. According to the reducing level of threats, they are categorised as extinct, extinct in the wild, critically endangered, endangered, vulnerable, near threatened, conservation dependent and least concerned.
Malayan tigers, which are native to Peninsular Malaysia, are categorised by the IUCN as critically endangered.
Shaharizukirnain Abdul Kadir (PAS-Setiu) also raised similar concerns.
Citing the National Tiger Survey in 2016, he pointed out that the Malayan tiger population is estimated to be less than 200.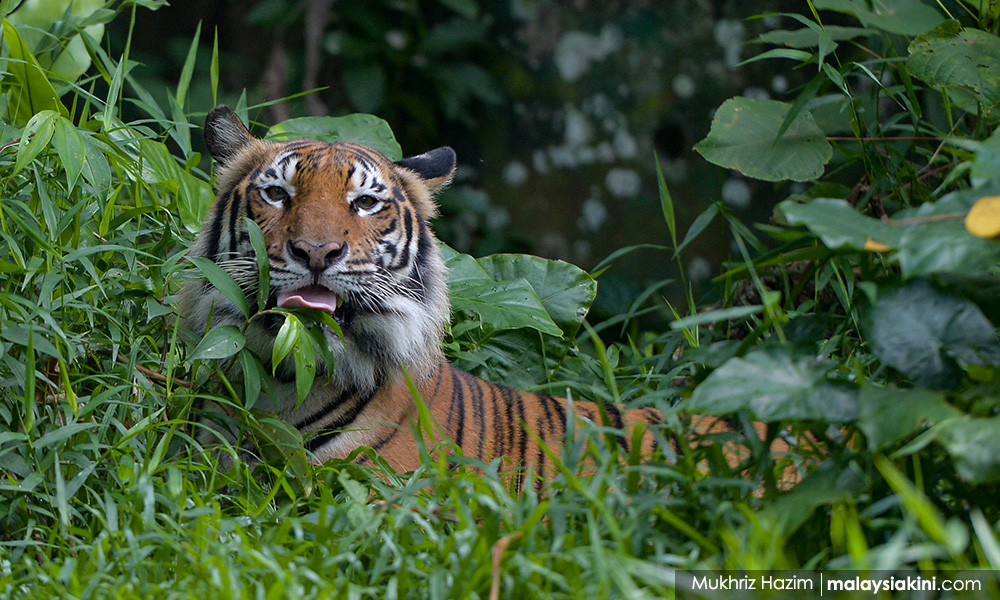 "The data showed the population of Malayan tigers to be at a very worrying level. If no drastic emphasis is given by the ministry, it will not be impossible that they will go extinct in the next five years.
"So, why has Budget 2022 not allocated any funds (for the NTCC)?" Shaharizukirnain asked.
He said while justification may be given that no allocation was given because the NTCC's construction was just completed, funding was still needed for its operations.
Abdul Latiff Abdul Rahman (PAS-Kuala Krai) too raised concerns about the lack of funding.
"Why was no allocation provided to the NTCC when it received RM1.7 million under the previous budget? Why is this happening?
"Is the tiger population actually rising that we do not need to provide allocation (for their conservation)?" Latiff asked while debating the Budget 2022.
The Energy and Natural Resources Ministry is headed by Takiyuddin Hassan, who is also the PAS secretary-general.
Responding to the criticisms, Takiyuddin explained in his winding-up speech that no further funding was necessary with the completion of the NTCC.
"NTCC is fully completed. NTCC was constructed, along with its fence perimeter, with the intention of releasing the tigers there.
"It's called rewilding. The tigers at the rehabilitation centre in Sungkai and a number of other locations will be released at the NTCC. That is why there is no allocation for this budget," he said. - Mkini