Former finance minister Lim Guan Eng has asked Domestic Trade and Consumer Affairs Minister Alexander Nanta Linggi if he is prepared to resign if he could not reverse the soaring prices of basic necessities, like vegetables increasing by more than 100 percent.
"This morning I distributed nearly 400 food parcels to needy residents in my Bagan constituency badly affected by the price increase of basic necessities.
"Never before have Malaysians seen such high prices of daily necessities like eggs, chicken, bread, vegetables and even ice cubes.
"The federal government must be reminded that these daily necessities are not luxury goods but the prices are now at luxury levels," said Lim (above) in a statement today.
The DAP leader claimed that the government appears to either not care about the rising prices and is doing nothing about it, or is ineffective in its measures.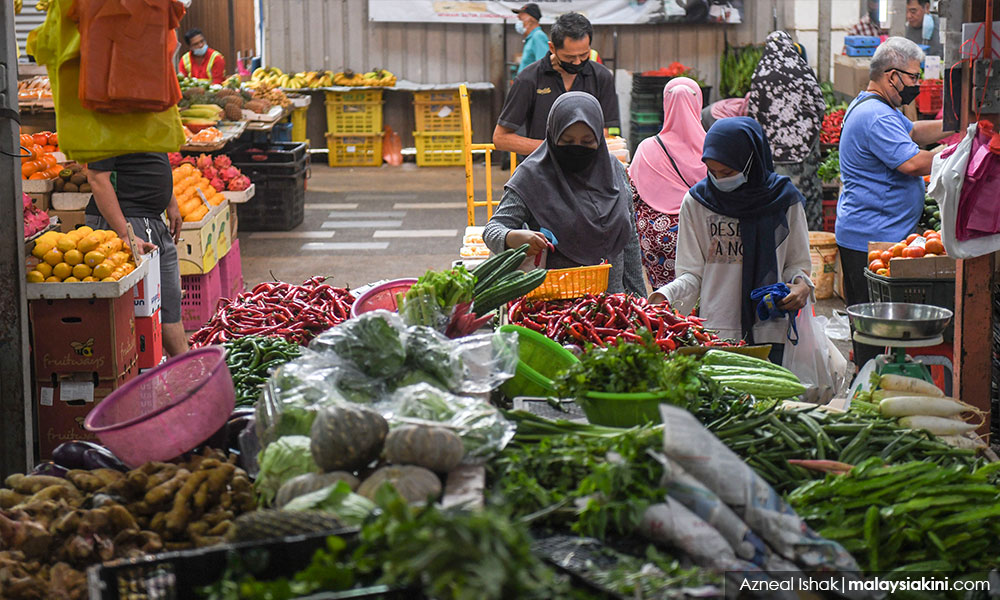 "The rakyat are suffering when they go to the markets as basic necessities have escalated to the highest levels in memory, much higher than when Pakatan Harapan was in government, and have severely eroded the purchasing power of the rakyat.
"Not just the B40, but many in the M40 do not know how to make ends meet with the rising prices. Many of the recipients in Bagan asked how can they afford rising prices when their salaries do not go up?" added Lim.
'Heard of excuses after excuses'
PKR's Lembah Pantai MP Fahmi Fadzil also chimed in on the matter, adding that he is disappointed at the government's inaction in light of the hike in prices of basic necessities.
"Even the cost to perform haj among Muslims has also been raised in a recent announcement, which is very disappointing.
"So far, we have only heard of excuses after excuses and slow actions from the ministers and the government," Fahmi said in a statement today.
The PKR communications director noted that Linggi should take the responsibility as a minister after so many people chose to withdraw their retirement fund from their EPF account or borrow money from irresponsible parties to sustain their livelihood.
He also expressed his disgust over Linggi's recent remark claiming price hikes are still "normal" and that the minister has purportedly achieved his KPI.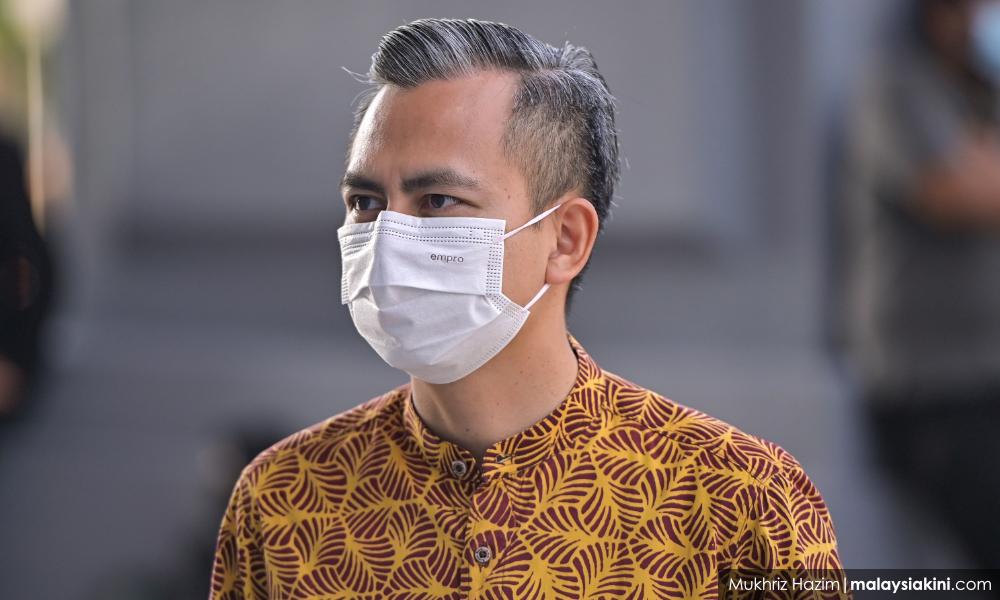 "This proved that he's not attuned to the issues on the ground and he doesn't care about the lives of his 'Malaysian Family' members," he said.
Fahmi described Linggi as a "failed" minister, urging Prime Minister Ismail Sabri Yaacob to replace him due to his abysmal performance.
"Since 100 days have passed from his appointment as the minister, and he has only been slacking without taking firm and quick actions (on the issue), the prime minister must fulfil his promise and replace this failed minister," Fahmi said.
He added that the PM should also state the steps the government should take to immediately ensure the prices of necessities are under control.
Recently, the Consumers' Association of Penang (CAP) raised concerns after it found that prices of some vegetables had increased by up to 200 percent in the past two weeks.
CAP revealed that prices of sawi pendek (choy sum) have increased from RM3 per kg to RM9 per kg, a hike of 200 percent, broccoli from RM8 per kg to RM20 per kg, an increase of 150 percent and cauliflower from RM7 per kg to RM16 per kg, a hike of 100 percent.
It urged the government to take immediate steps to stem the price hike that started in early November.
Today, Cameron Highlands Vegetable Growers' Association secretary Chay Ee Mong said that vegetable farmers and traders have been urging the government to address labour shortages and other issues behind the recent price hikes of vegetables, particularly leafy greens.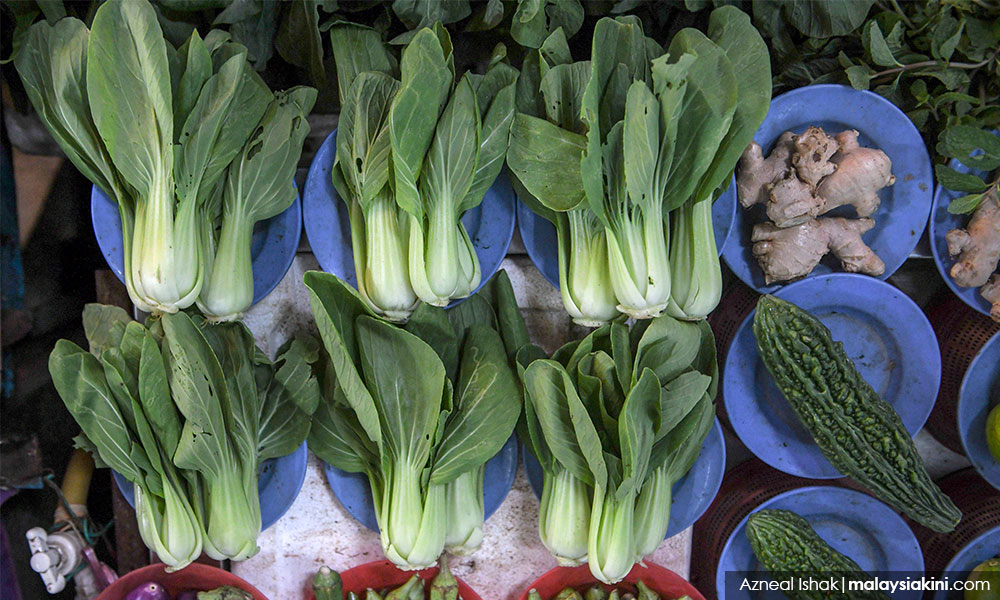 Meanwhile, Bersatu Segambut division chief Mahathir Mohd Rais called on the government to amend the Price Control And Anti-Profiteering Act to curb the soaring prices of goods and services.
He warned that the country will experience high inflation without effective price control, which will in turn burden the people in the future.
Lim said while Linggi had blamed higher operational costs in the supply chain and assured Malaysians that soaring prices of daily necessities would be resolved by Dec 9, he should be prepared to resign if he failed to do so.
"The federal government should bear full responsibility if the prices are not brought down by Dec 9 but must also act now to reduce the prices in the meantime and not wait till Dec 9.
He said that former premier Muhyiddin Yassin was known for leading a failed government for being unable to manage the Covid-19 pandemic and the economic recession and warned that Ismail needs to act fast to avoid the same fate. - Mkini