PKR wants the use of its logo by Pakatan Harapan parties to be considered following the coalition's lacklustre performance in the Malacca polls.
PKR communications director Fahmi Fadzil (above) said the party's leadership council today discussed the challenges in introducing new candidates and the relatively new Harapan logo under the restrictive campaigning rules during the Malacca polls.
"However, because PKR understood the attitude of its Harapan allies, therefore we agreed to use the (Harapan) logo.
"Moving forward, PKR is of a view that there is a reasonable need for the PKR logo to be used again.
"This matter should be discussed in more detail at the upcoming Harapan meeting," he said in a statement.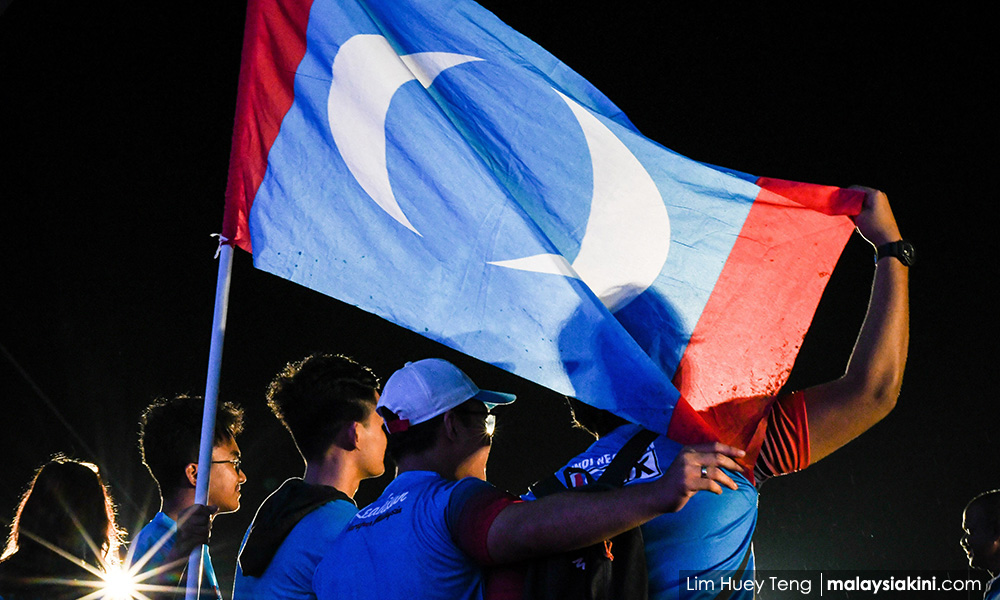 Formally registered as a coalition
Harapan had used the PKR logo in Peninsular Malaysia during the 2018 general election as the coalition could not be registered at the time.
However, it had used the Harapan logo in subsequent by-elections and the Malacca polls after being formally registered as a coalition after the 2018 general election.
An exception is in East Malaysia where the Harapan parties have always used their respective logos.
PKR had been pushing for all Harapan parties to use its logo but DAP and Amanah were insistent that the coalition members stick with the Harapan logo as their common symbol.
However, after the Malacca polls, DAP national organising secretary Anthony Loke suggested that the Harapan parties revert to using their own respective logos, similar to the 2008 and 2013 general elections.
BN secured a two-thirds majority in the Nov 20 Malacca polls, winning 21 out of 28 seats while Perikatan Nasional (PN) took two.
DAP and Amanah only retained half of their seats, down from eight to four and two to one respectively. PKR, which had three seats previously, was wiped out.
Physical campaigning was banned outright on grounds of the Covid-19 pandemic. - Mkini