DAP supremo Lim Kit Siang has highlighted the divergent path undertaken by Nazir and Najib, the sons of the second prime minister Abdul Razak Hussein.
He noted that one was seeking a national reset, acknowledging that past policies had bred corruption while another is trying to restore the old regime that was plagued by kleptocracy.
"Here is a remarkable contrast of two brothers, both sons of Tun Razak - one calling for a major reset of national policies and institutions while the other brother, Najib is dreaming of becoming the 10th prime minister which will end in Malaysia deeply-mired in kleptocracy," Lim said in a statement.
The Iskandar Puteri MP said Najib's ambitions of a comeback will become closer to reality if he is able to secure an acquittal in his SRC International Sdn Bhd case.
Najib has appealed against his corruption, abuse of power and criminal breach of trust conviction and the Court of Appeal will deliver its decision on Dec 8.
He was in July last year sentenced to 12 years imprisonment and RM210 million fine over the misappropriation of SRC International funds, a former subsidiary of state-owned 1MDB.
Lim said Najib will likely put his plan of a comeback into motion if he secures an acquittal by pushing for a general election in the first half of next year.
He noted that Umno president Ahmad Zahid Hamidi had already stated the memorandum of understanding between the government and Harapan, which promised that Parliament won't be dissolved earlier than July 2022 to allow time for reforms, was "not a scripture" that must be abided by strictly.
Lim added that Umno Youth Asyraf Wajdi Dusuki has also been pushing a similar narrative.
The push for a general election came amid BN's landslide victory in the Nov 20 Malacca polls where it won 21 out of 28 seats.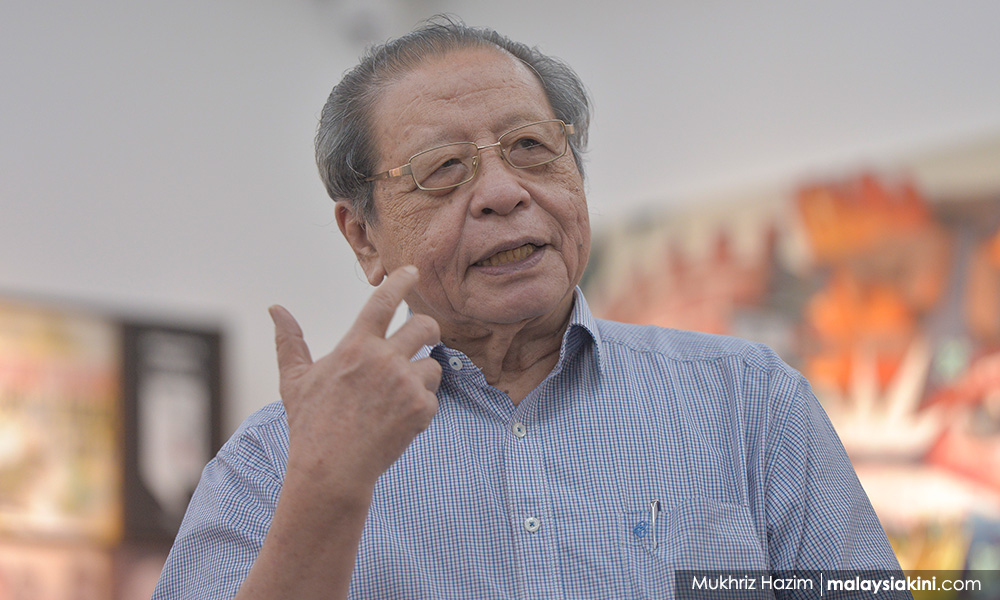 Negative side effects
Lim claimed that Najib has many operatives writing and placing articles in the mainstream media welcoming his return as the 10th prime minister. Najib served as the sixth prime minister from 2009 until 2018.
"But while Najib is getting ready to trigger plans for his return as 10th prime minister, his youngest brother, Nazir and other prominent Malaysians have announced plans for a reset of national policies and institutions to realise the original aspiration of becoming a nation of Malaysians.
"Unlike Najib, there is recognition that there had been 'negative side effects' of the nation-building policies in the past half-a-century which has led to 'heightened corruption, the hardening of identity politics and concentration of power' which 'feed on each other and are at the heart of Malaysia's systemic dysfunction today'.
"As the initiators of the Better Malaysia movement admitted, the reforms like the New Economic Policy (NEP) were not designed to last indefinitely, like the NEP which has a 20-year term limit," he said.
Lim said Malaysians had in 2018 "saved" the country from a kleptocracy but added that there was a need for a long-term struggle to make the country a world-class nation that lift up to the ideals of its founding fathers.
Nazir and a group of prominent figures had called for the establishment of a non-partisan platform, a "Better Malaysia Assembly", to propose reforms and reset national institutions and systems.
They noted that parliamentarians often fail to address structural issues because they often prioritise short-term interests and their own election, and therefore a deliberative platform would be a better approach to push for institutional reforms.
It would identify specific policies and legislative changes that are required, which Nazir estimated would take 18 to 24 months of deliberation behind closed doors to reach a consensus. - Mkini