Ti Lian Ker has failed to retain his MCA vice-president post for a second term.
Based on official results of the party polls, he only secured 136 votes, falling far behind in the seven-cornered fight.
Ti (above) was elected to the position in 2018.
In a Facebook post published at 4.45am today, Ti attributed his loss to the "cai tan" (menu) system that was used to promote candidates. He said this system favoured candidates from states with more members.
When Perak MCA came up with its own "cai tan" last week, which endorsed candidates other than himself, he knew that the results were likely to be grim, as he was representing Pahang.
"Pahang was left out of the 'main menu' from leaders and thus the winners were (candidates from) Johor, Malacca, Selangor and Penang," wrote Ti.
Meanwhile, incumbent vice-presidents Lim Ban Hong and Tan Teik Cheng both successfully defended their positions at MCA's internal election with Lim obtaining 477 votes and Tan getting 469.
According to party secretary-general Chong Sin Woon, the voter turnout for its internal election was 60.12 percent, or 17,528 of the total 29,156 divisional delegates who were eligible to vote.
The delegates also elected 25 members of the party's central committee.
The other two newly elected vice-presidents are Tanjung Piai MP Wee Jeck Seng with 496 votes and Lawrence Low Ah Keong (470).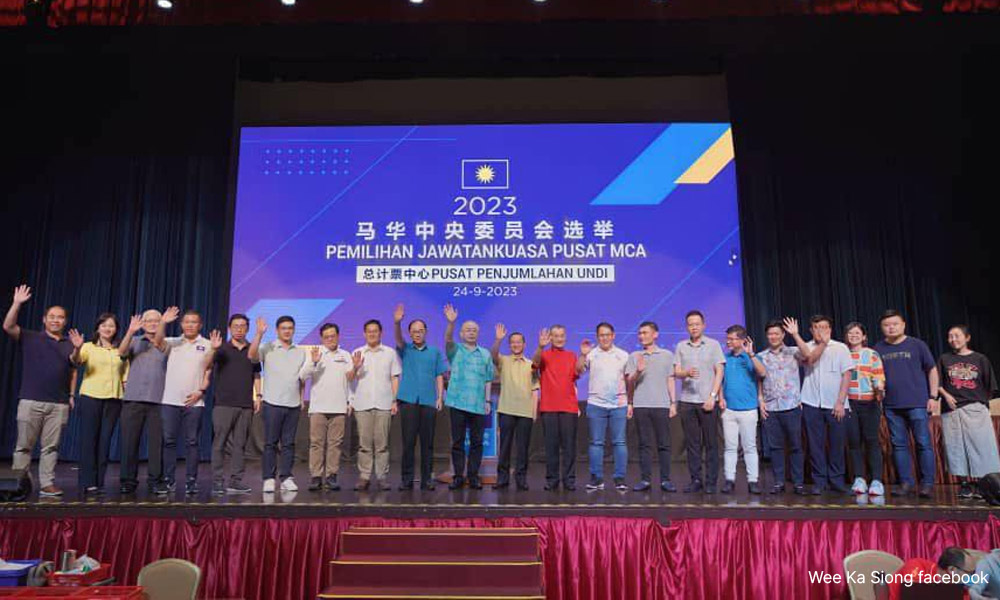 However, Chong only announced 24 of the party's central committee members and was unable to announce its 25th member as there was a party division which could not provide its results last night.
"It's a close fight between the individuals placed at the 25th and 26th positions.
"The results from that remaining division will decide who will be the 25th central committee member.
"The votes will be counted today (Monday) and the results will be announced on our (party) website," he said.