Bersatu Youth chief Wan Ahmad Fayhsal Wan Ahmad Kamal appears to be in a celebratory mood after his party's success in the Sabah election, but Umno Youth chief Asyraf Wajdi Dusuki thinks the former was giving Bersatu too much credit without considering Umno's sacrifices.
Wan Ahmad Fayhsal had hailed Perikatan Nasional's (PN) successful debut in the Sabah election, declaring it to be a fresh coalition that is not burdened by a trust deficit. This did not sit well with Asyraf.
"When forming the Sabah government, for the sake of the people, Umno-BN which had the most seats with 14 assemblypersons again magnanimously conceded to Bersatu which only had 11 seats so that (Bersatu Sabah chief) Hajiji Noor could become chief minister.
"Therefore, don't go overboard. Umno members have dignity too. We cannot be conceding forever. My advice is, be honest and sincere in a friendship," he said in response to Wan Ahmad Fayhsal's Facebook comments which he reproduced.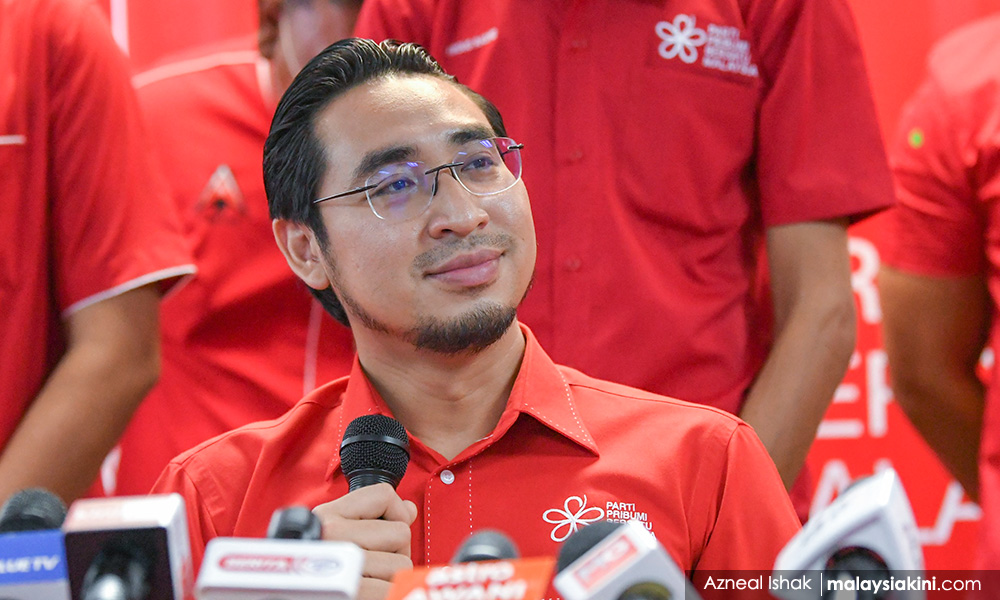 Asyraf pointed out that Umno and BN have made similar concessions to Bersatu in the formation of the federal government and Perak government even though they have more seats.
Both Umno and Bersatu are part of the PN-led federal government.
Prime Minister Muhyiddin Yassin sought to formalise PN by debuting in the Sabah election as a registered coalition, but Umno had refused to join.
Instead, Umno decided to stick with its traditional BN logo together with Sabah allies MCA and PBRS.
PBS, which is also part of the PN-led federal government, refused to join either BN or PN in Sabah and contested under its own banner.
Ultimately, PN in Sabah was only left with two parties, namely Bersatu and Star. It later also co-opted SAPP which is not part of the federal government.
Muhyiddin later tried to hold the three separate entities together by announcing the Gabungan Rakyat Sabah (GRS) alliance.
Bersatu gets Sabah CM
Following the election last Saturday, Umno won 14 seats, making it the largest party in GRS. However, its allies MCA and PBRS won nothing for BN.
Bersatu only won 11 seats, but its ally Star was able to deliver another six, giving PN a total of 17 seats. SAPP won nothing while PBS won seven.
This allowed PN to demand the chief ministerial post. Umno, which wanted its Sabah chief Bung Moktar Radin as chief minister, eventually conceded to Hajiji.
Hajiji was sworn in as the new chief minister today.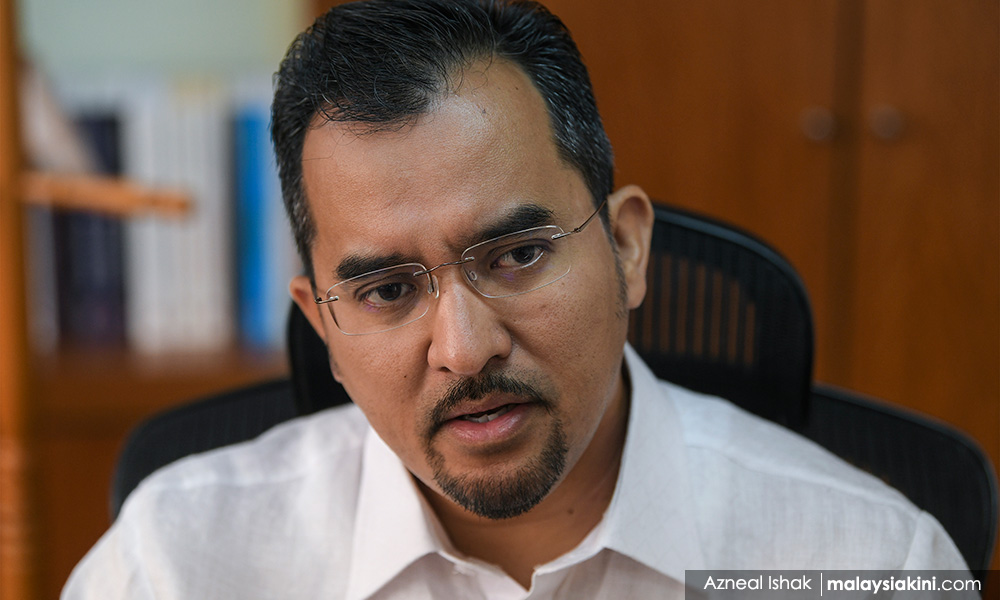 Asyraf stressed that Umno and BN grassroots played an important role in GRS's success in Sabah.
"The Umno-BN machinery at the grassroots level worked hard, not only in BN areas but also assisted Bersatu candidates contesting under the PN flag in areas which are in fact Umno-BN's stronghold for almost 30 years," he said.
Following the success in Sabah, Wan Ahmad Fayhsal declared that PN had its own strength despite being a new coalition.
He also cited a Merdeka Centre survey which suggested that PN would win a two-thirds majority in a general election if there were no multi-cornered clashes.
"PN is not burdened with legacy issues, trust deficit and it is also new and fresh," he said.
He attributed the strength to Muhyiddin, who leads Bersatu and PN, citing his humbleness, willingness to cooperate and integrity.
Umno faces isolation
"We will strengthen this coalition with PAS in facing the 15th general election soon," he said.
PAS formally joining PN would be a major blow to Umno which will find itself increasingly isolated in its refusal to formally be part of the coalition.
PAS president Abdul Hadi Awang's political secretary Syahir Sulaiman, who in turned reproduced Asyraf's comments on Facebook, said they needed to move forward.
"Brother, now is not the time to rake up the past.
"If we were to do that, PAS has made much more sacrifices, including property, life, energy and honour. But we do not raise it," he said.
Syahir agreed that Bersatu Youth might have made a mistake in making such comments, but the parties should be united and move forward.
PAS did not contest in last Saturday's Sabah election.
It remains to be seen whether PAS will eventually side with PN or BN.
Umno had been confident that if BN and PAS join forces, it can win the 15th general election without making any concessions to Bersatu.
However, the political dynamics changes if PAS were to go with Bersatu under PN, which could force BN to rethink its refusal to formally join PN. - Mkini