Bersatu and Umno saw some friction shortly after the new Sabah government was sworn in this morning but this was quickly averted after newly minted Chief Minister Hajiji Mohd Noor agreed to give his deputy a change in portfolio.
Hajiji and Bung, together with four others, were sworn in at the Sabah palace in Kota Kinabalu this morning. Hajiji is the Sabah Bersatu chief while Bung is the Sabah Umno head.
During the swearing-in ceremony, the list of assigned portfolios was announced and then circulated to the media showing the portfolios of the new state ministers.
Bung, who will serve as a deputy chief minister, was originally assigned the local government and housing portfolio.
His fellow deputy chief ministers are Star president Jeffrey Kitingan and PBS vice-president Joachim Gunsalam who were given the agriculture and food industry portfolio and the trade and industry portfolio respectively.
Bung had wanted control of the state Works Ministry but Hajiji had instead given this portfolio to his party deputy Masidi Manjun.
The sixth minister to be sworn in was PBS secretary-general Jahid Jahim who took the rural development portfolio.
Shortly after the swearing-in, PN party staffers revealed that he was unhappy with the portfolio and was calling for a press conference at his residence in Luyang, Kota Kinabalu.
However, before Bung could proceed with the press conference at 1.30pm, he was summoned to the state government building.
Hajiji averted public airing of grouses
While the presser was postponed, Hajiji sought to prevent any public fall out as he negotiated with the Umno leaders.
Bung was seen entering Hajiji's office at 1pm, together with Umno vice-presidents Ismail Sabri Yaakob and Mahdzir Khalid as well as Umno secretary-general Ahmad Maslan.
Finally, at a 2pm press conference convened by Hajiji, he announced that Bung and Masidi will swap portfolios.
Bung will finally get his desired state Works Ministry while Masidi will take the local government and housing portfolio.
"I wish to announce that the deputy chief minister I (Bung) will also serve as the works minister.
"Masidi will also help me in the finance aspect, particularly to revive the state economy hit by the Covid-19 pandemic," Hajiji said.
Hajiji also downplayed any conflict between Bung and him.
"There is no problem with swapping portfolios. I merely wanted Masidi to assist (me) with his finance background and experience," he added.
Pressed if Umno was unhappy, Hajiji gestured to Bung and said: "That's not true, Umno is here".
The press conference was cordial and both men laughed.
Bung, after getting his desired portfolio, also downplayed the issue at a separate press conference.
"It's not an issue, it was just a miscommunication.
"We are happy. Now, our responsibility is to help the government and people," he said.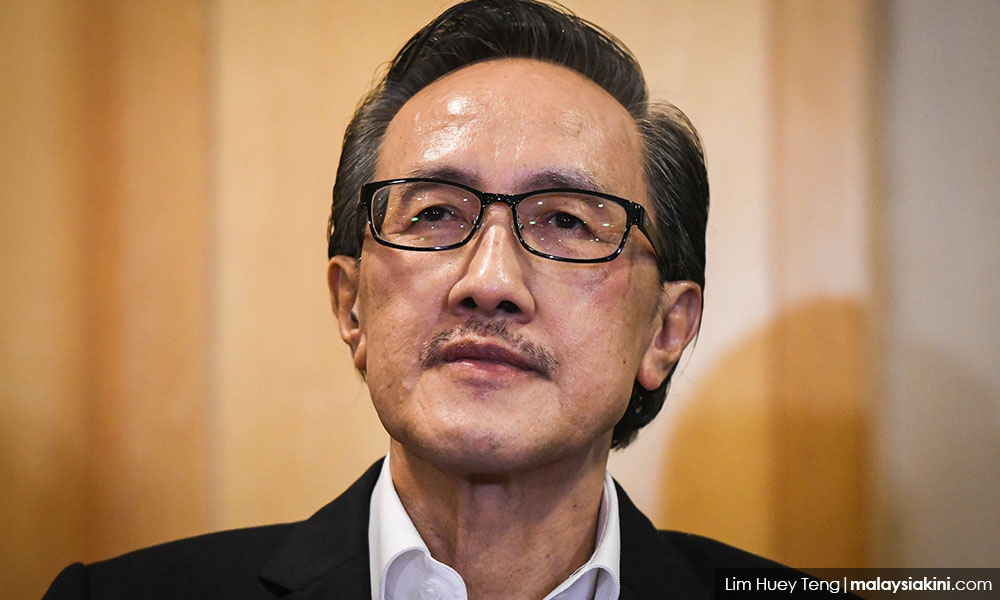 Masidi to only tell-all after retirement
While Bung and Hajiji tried to portray that the last-minute swap was nothing out of the ordinary, Masidi wasn't shy about airing his surprise.
"What a day! Less than three hours after being appointed state works minister, I am now the local government and housing minister," he said on Twitter.
However, Masidi said he will only tell-all after he was no longer in the job.
"I swapped job with Bung. Please don't ask me the reasons. I will tell all after I retire," he said.
Hajiji is expected to appoint another five ministers in the near future.
The chief minister said he will also discuss with his Gabungan Rakyat Sabah (GRS) allies on filling the six nominated state assemblypersons, a system unique to the Sabah legislative assembly.
In Sabah, GRS comprises Perikatan Nasional (Bersatu, Star, SAPP), BN (Umno, PBRS, MCA) and PBS.
Collectively, they won 38 out of the 73 contested state seats in last Saturday's Sabah election, giving the coalition of coalitions a simple majority.
The incumbent Warisan Plus alliance comprising Warisan, Pakatan Harapan and Upko only secured 32 seats.
The remaining three seats were won by independent candidates, who Hajiji has convinced to support his new state government. - Mkini