Malaysia has become the 46th country to ratify the UN Treaty on the Prohibition of Nuclear Weapons.
Foreign Minister Hishammuddin Hussein, who signed the document today, said it gave him great pleasure to do so.
"Ratifying (this treaty) is Malaysia's effort to advance nuclear disarmament, reaffirming our unwavering commitment and support towards the total elimination of nuclear weapons," said Hishammuddin in a tweet.
Hishammuddin would later clarify that he had signed the document while at home under quarantine and that he posted a video of him signing the document for his colleagues who marked the event with a ceremony at Wisma Putra.
This treaty, negotiated in 2017, can only come into force once it is supported by 50 nations.
The document prohibits nations from developing, testing, producing, manufacturing, using or possessing nuclear weapons.
Signatories are also obliged to assist victims of nuclear weapon tests or use and to decontaminate affected environments.
It is legally binding on any nation that signs it.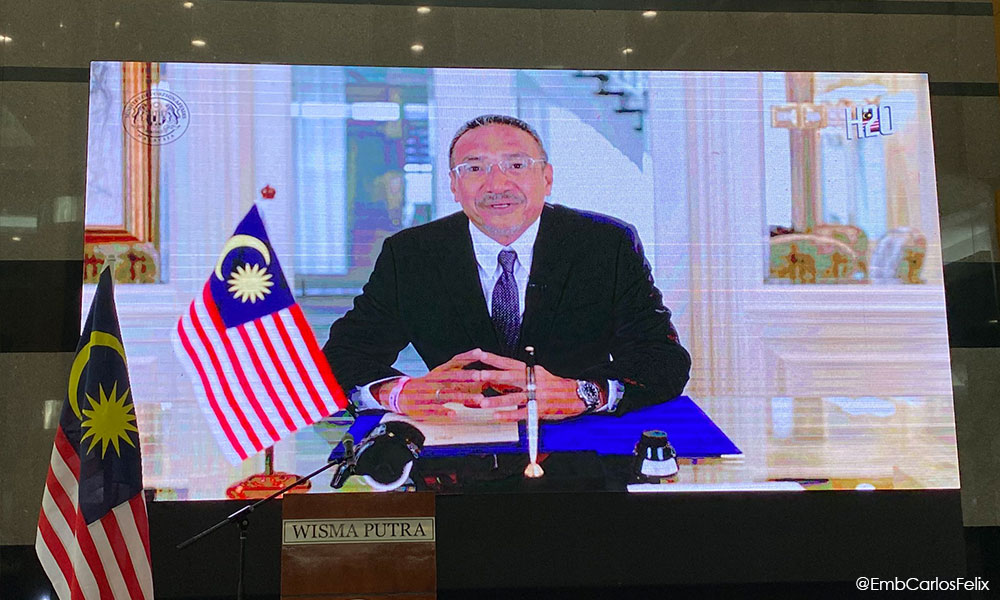 Malaysia is already a signatory of the Treaty on the Non-Proliferation of Nuclear Weapons, which has not succeeded in its goal of compelling nuclear weapon states to disarm.
Currently, there are eight nuclear weapon states - US, Russia, UK, France, China, India, Pakistan and North Korea.
Israel is widely believed to possess nuclear weapons. - Mkini