How can this be a coincidence?
Flights MH370 & MH17 and now QZ8501
Add up all the flight numbers and you get 8888.
Why?
The 3 plane events is a flag to those perpetrators who are now on standby to unleash the tidal wave of disease that is to come.
Ebola is going to run out of control in USA and many will die.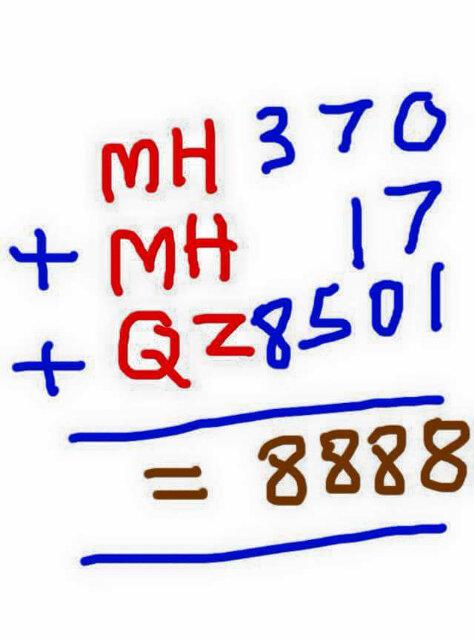 We will see even more deaths due to uncontrolled diseases without cures in 2015.
Unfortunately, there will also be a nuclear event in 2015.
Likely to happen in the thick of winter.
Be safe and stock up on necessities.
This will also be the end of the phase of exuberance and signals the beginning of an oncoming major financial calamity. 2015 will be the year to watch! - Asiaone Forums