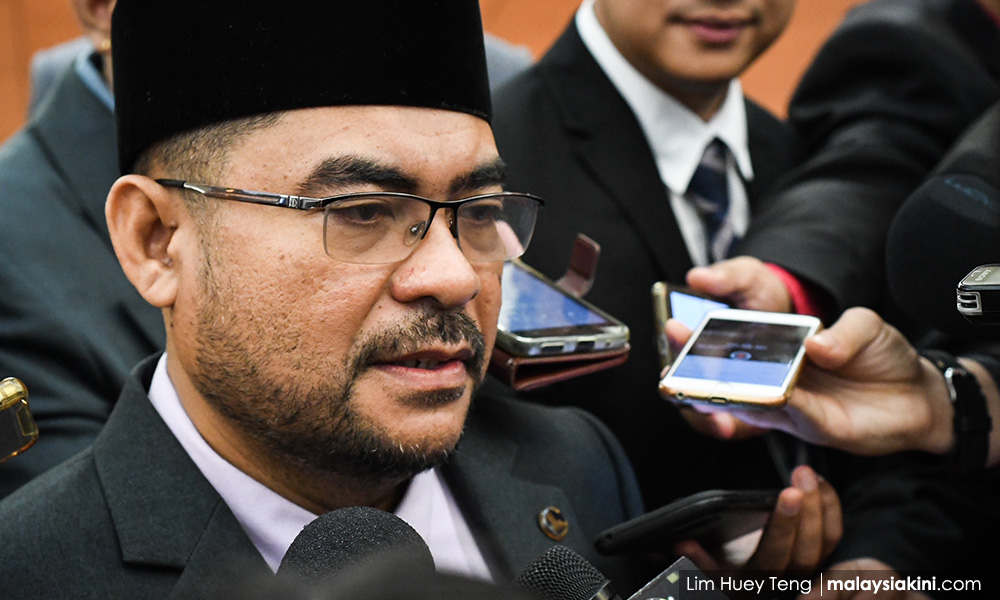 Malaysia continues to be committed towards channeling aid to the people of Indonesia affected by natural disasters as they share the same roots and in the Asean spirit, said Minister in the Prime Minister's Department Mujahid Yusof Rawa.
He said the relations between the two countries is "like a river bank and a bamboo clump" always needing one another, what's more, the republic was currently being tested with natural disasters lately.
"I have expressed this commitment to the Indonesian Religious Minister Lukman Hakim Saifuddin during the 18th Asean Religious Ministers Meeting in Brunei last week.
"It was welcomed by them (Indonesia) and they are indebted to us, thereby continuing to strengthen the good relations between the two countries," he told reporters when met at the Balaroa village in Kota Palu, Sulawesi today.
Mujahid, who is on a two-day visit to Kota Palu, which began today, also visited affected areas such as the Petobo village and around Talise Beach, accompanied by Malaysia Islamic Organisation Consultative Council president Mohd Azmi Abdul Hamid.
Mujahid said that apart from preparing the ummah village, plans were also underway to repair the mosques affected by the disaster.
"We have identified several mosques around Kota Palu which are damaged and need to be repaired immediately.
"In the city of Palu itself, mosques are among the important locations for community gatherings and worship, it is the goal of the Department of Islamic Development Malaysia (Jakim) to ensure that this comfort continues to be looked after," he said.
The ummah village, costing RM1 million, would be equipped with 100 houses, mosque, public kitchens, wells and children's playing areas.
It is part of the RM2.3 million aid managed by Mapim with Jakim to be channeled to victims of the earthquake and tsunami in Central Sulawesi.
On Sept 28, a magnitude 7.7 earthquake on the Richter scale centred northeast of Donggala shook Palu and Donggala, Central Sulawesi, followed by a three-meter-high tsunami.
The disasters killed more than 2,000 people while more than 152,000 were missing.
- Bernama