Umno Youth chief Asyraf Wajdi Dusuki has refused to apologise to former education minister Maszlee Malik and is still insisting on defending his previous statement on the issue of the Form 4 history textbook.
Asyraf said he never quoted anyone, including Maszlee, when making a statement urging the Education Ministry to withdraw the textbook.
Nonetheless, he still claimed that the Pakatan Harapan government was the party responsible for "glorifying the communists" in the book despite the fact that it was approved during a time when Umno/BN headed the government.
"Trying to check my statement, there is not a single word - I did not mention his name (Maszlee).
"I just said that the contents of this Form 4 history textbook need to be withdrawn and need to be amended.
"And the writing of the contents of this textbook was manipulated and happened during the Harapan government," he insisted.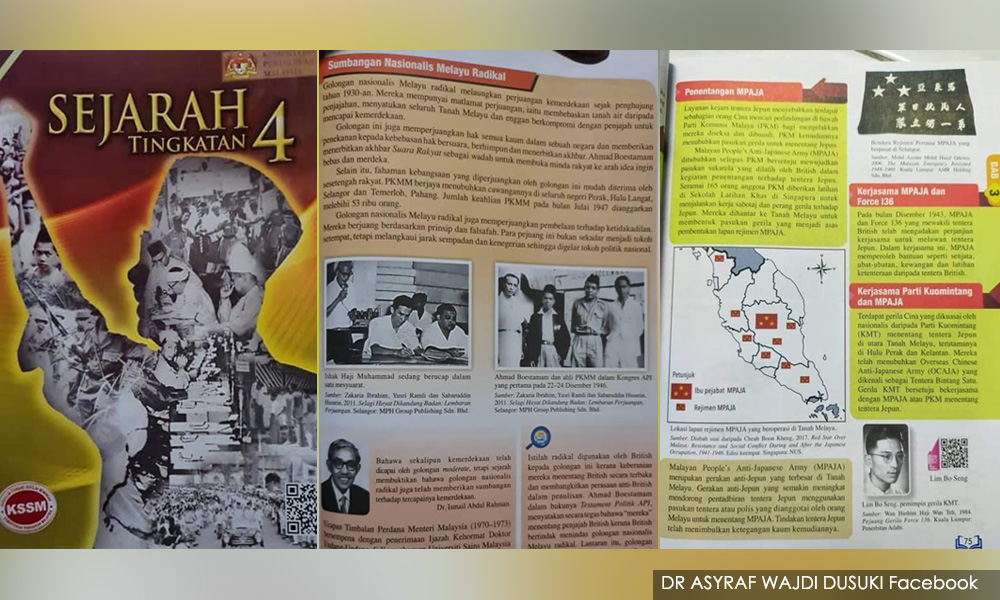 Asyraf said yesterday that his allegation was based on the approval of the Curriculum and Assessment Standard Document (DSKP) on April 24, 2018, and then needed to get cabinet approval to enable the printing process.
Asyraf claimed that the BN government had dissolved Parliament and the cabinet on that date but in reality, BN stayed on as a caretaker cabinet until the polling day on May 9 of that year.
Asyraf made his claims during a discussion session posted on the Malaysian Umno Youth Facebook page entitled 'History textbooks were manipulated - communist was glorified?' last night.
Earlier, Maszlee said he had instructed his lawyer to send a letter of demand to Asyraf over the matter.
The Simpang Renggam MP asked Asyraf to make an open apology and pay compensation for defamation regarding the issue.
Maszlee explained that the process of writing the textbook had already started in 2017 and at that time education minister Mahdzir Khalid was from Asyraf's own Umno party.
The Education Ministry on Feb 25 also confirmed that the Form 4 history textbook had gone through a strict quality control process covering various processes, before being certified in April 2018.
It was also vetted by a seven-member multi-racial panel of experts, namely Shamrahayu Aziz (IIUM); Kamaruzaman Yusoff (UTM); Abdullah Zakaria Ghazali (UM), Ho Hui Ling (UM); Sivamurugan Pandian (USM); Rohani Abd Ghani (UKM) and Bilcher Bala (UMS). - Mkini