Singapore police had alerted Bank Negara (BNM) about suspicious transactions from fugitive businessperson Jho Low to a company owned by Zeti Akhtar Aziz's husband and son when she was still the central bank's governor
In a report, The Edge said documents and correspondences from the Singapore police Commercial Affairs Department (CAD) had shared information about the transactions involving Iron Rhapsody Ltd with BNM in 2015 and 2016.
Zeti only retired as central bank governor in April 2016.
According to the report, the transfers took place in 2008 and 2009 and were flagged to BNM in 2015 and 2016 when the CAD began investigating 1MDB-linked transactions.
The Edge said documents shared by the CAD with Malaysian investigators showed that Iron Rhapsody's UBS bank account in Singapore received US$16.22 million from companies or accounts tied to Low.
This included US$7.42 million in June 18, 2008, from Low's company Butamba Investments Ltd which was involved in a RM3 billion land deal with Khazanah Nasional in Johor just a month earlier.
Low, also known as Low Taek Jho, reportedly made RM400 million from the land deal after he sold off his interests in the land before forking out any money himself.
Another flagged transaction to Iron Rhapsody was for US$732,000 on May 21, 2009, from Low's US law firm Shearman & Sterling.
The law firm also transferred US$6.25 million to Iron Rhapsody on Dec 17, 2009.
Shearman & Sterling was a firm that Low later used to launder misappropriated 1MDB funds during the Good Star phase of his operations.
Singapore's CAD also flagged two other transactions from Low to Iron Rhapsody, estimated at US$567,000 and US$1.25 million on June 1, 2009, and Dec 18, 2009, respectively.
The Edge cited the CAD as confirming that the source of all the funds transferred to Iron Rhapsody in 2009 as from profits Low and allies made from the 1MDB/Terengganu Investment Authority's RM5 billion bond issue in May that year.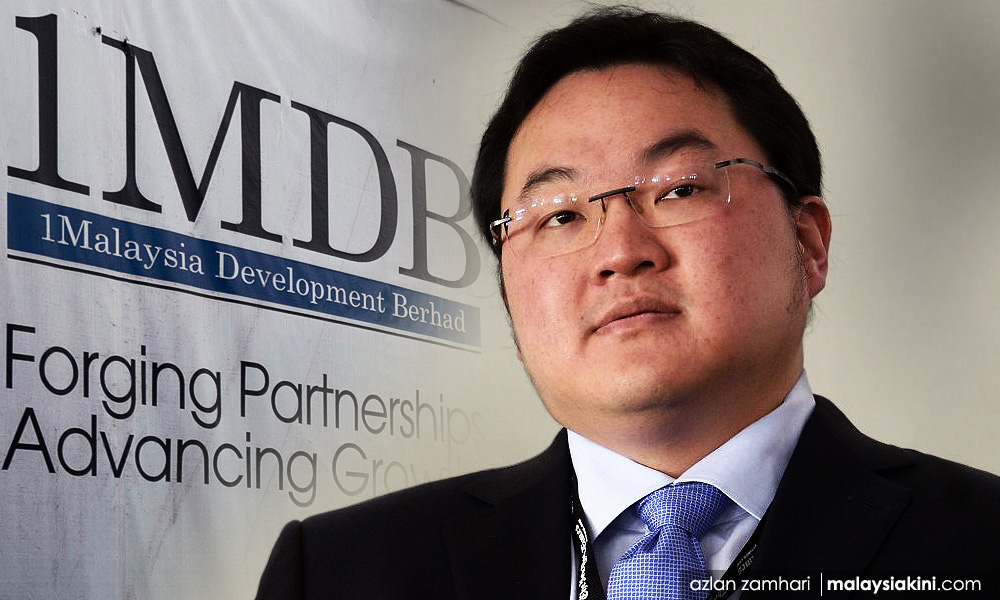 Meanwhile, the business weekly also reported that Zeti's husband, Tawfiq Ayman, was believed to be one of Low's partner in the Abu Dhabi Malaysia Kuwait Investment Corporation (ADKMIC) founded in 2007.
This was reportedly revealed to the CAD by Singapore banker Yak Yew Chee who was later jailed for abetting in Low's 1MDB fraud.
ADKMIC was also used by Low between 2011 and 2013 to launder misappropriated 1MDB funds during the Good Star phase.
Allegations against Zeti's husband Tawfiq and their two sons involving 1MDB funds first came to light last December.
The allegations include that some of the funds received by Iron Rhapsody were transferred to Cutting Edge Industries Ltd which also had a bank account with UBS Singapore.
There are statutory declarations signed in 2019 by Tawfiq and his sons Abdul Aziz and Aliff Ayman affirming them to be the owners of Cutting Edge Industries.
In the SDs, they consented to Singapore's CAD seeking an order to transfer funds from Cutting Edge Industries to accounts as determined by 1MDB which was at that time trying to recuperate it's misappropriated funds.
Zeti said allegations against her and her family were false and malicious, and that they had never received 1MDB funds.
She, however, refrained from further comment as she is a potential witness for former prime minister Najib Abdul Razak's ongoing 1MDB criminal trial. - Mkini