Some say sex work is the easiest job out there because you can earn money quickly. Perhaps that is why a lot of students are getting on sugar dating websites and apps.
For former male sex worker "Adam Harris" (not his real name) though, it was the hardest job he ever had.
"I was in university when I first got into the trade, six years ago," he said. "I was at the tail-end of my last semester, and I desperately needed money to purchase many things to complete my final-year project.
"However, my family was in a tight fix and I had used up the allowance from my student loan to pay off the monthly rent. I was broke."
When he called his dad to ask for help, he was told to quit studying. Adam didn't want to do that. "My late mom had once told me, 'Study no matter what because that will make life easy later on'," he recalled.
The only other family member who was able to help Adam out was his oldest brother - since he was working - but he and Adam did not get along well. He saw Adam as "soft" so he treated Adam differently.
Adam doesn't blame his family for not wanting or caring enough to help him at the time. Growing up poor and with big dreams, this was not the first time he had to make tough choices so he would be able to have a future for himself.
And so he did what some students do to push through in times of desperation - Adam started selling his body for money.
Being a sex worker today is different from before. Sex workers used to only work in designated areas, and the industry was dominated by female sex workers. But things are so fluid now that you can be any kind of sex worker - doing it full-time as a profession, part-time or simply every now and then.
Adam decided to commit to sex work only as a quick, short-term solution to manage his financial constraints at the time; there was no other reason for him to be doing it for the long haul.
At this point, Adam had already been having sex with men for some time, and he was aware that some guys offered sexual services through online dating apps. He downloaded one such app and began finding customers.
"At the time, only my closest friends knew about my work - apart from my customers, of course. I didn't want my family to know about this part of my life. Getting into sex work was a 'mistake' for me, and it's my mistake, so I would tell myself, 'Let me handle it'."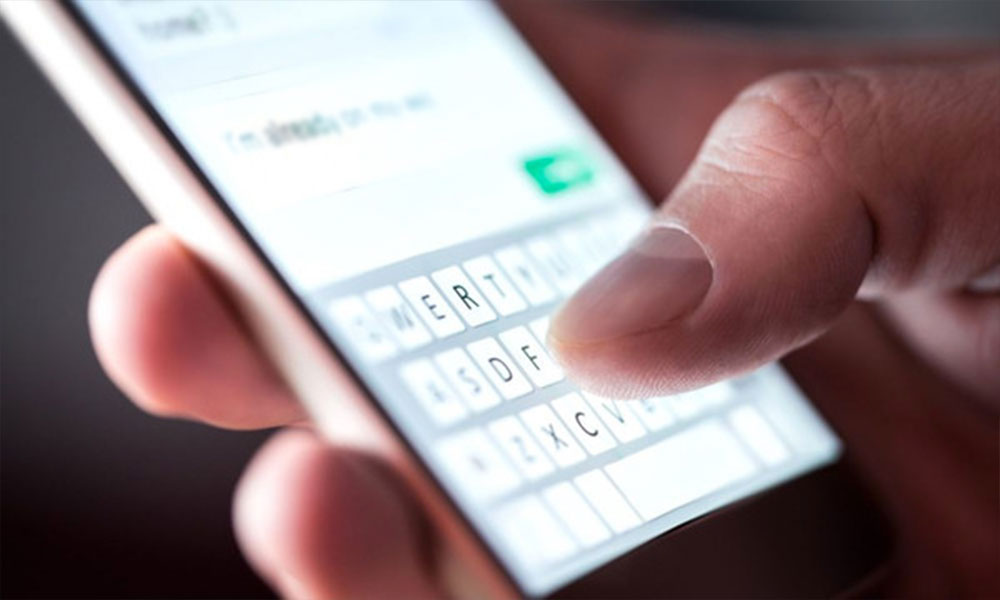 That is also why Adam didn't use his real name when he got on social media to find customers; he was discreet in that sense.
"I was still your average Malaysian teenager," Adam clarified. "I went to classes like normal, carried out my assignments, worked with horrible group mates (!), and did everything else on my own."
What was different though was that on the weekends and whenever he had the time, he got on his phone and started finding customers.
Having sex for money doesn't mean things will necessarily be better. Adam recalled starving for three days once because all he had in his wallet was RM3, and he needed that money to pump petrol for his motorbike.
"I couldn't even buy budget rice (nasi bujang). So I had to prostitute myself for a plate of budget rice."
'Don't judge us'
Adam did his best to practise safe sex. This meant using condoms and taking preventive medication to ensure he and his sexual partners were always safe.
When he took to sex work, he wanted to make sure that this did not change. So he met up with an outreach worker who provided him with a bag of condoms for his work.
He realised soon enough, however, that he was paid a pittance if he offered safe sex - which defeated the purpose of him offering sexual services in the first place - and that if he had unprotected sex, or bareback sex, he would get paid much more.
So it made sense to have more unprotected sex even if it meant risking his health in the process.
Unprotected sex, unfortunately, is commonly associated with drug use, as some sex workers or customers want the heightened and extended pleasure sensation they get from being under the influence - and without contraceptives getting in the way.
And so began Adam's journey into drug use and drug abuse.
"I once had a customer, Abang Joe, a foster brother-like figure who would offer to get drugs for us to use when we met up for sex. I didn't have to pay a single sen.
"Just one text from me, and he would transfer RM200-300 into my bank account. He would also get me the tools to use to smoke the drugs, all for free.
"All I had to do in return was having unprotected sex with him. A few years later, I contracted HIV."
Adam's HIV status, and the drug abuse he experienced as part of his sex work, were two strong reasons for him to want to stop having sex for money.
In 2019, Adam decided to leave the industry for good and take to social media to educate the public about HIV and sexually transmitted illnesses (STIs). He also joined a reproductive rights NGO as an outreach worker, where he advocates for safe sex and informed decisions around sex.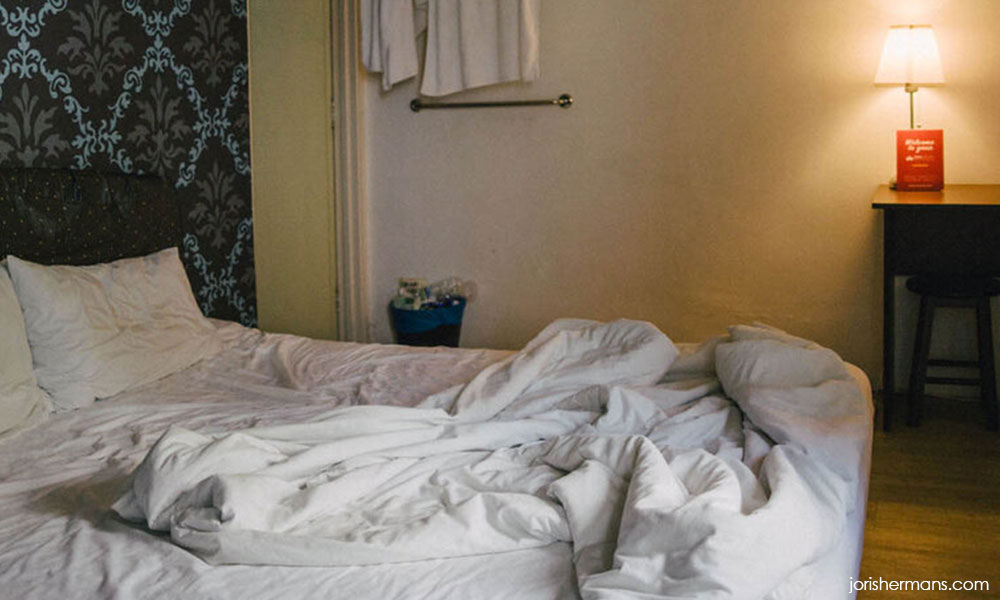 However, not all sex workers have it easy. Stigma and misconceptions around sex work are still at an all-time high, making it hard for them to leave the industry - if they so desire - and assimilate back into society.
For instance, many say prostitution is a lifestyle. "I've also heard people say that sex workers get into the trade voluntarily or do it for fun," Adam shared. "To them I say, only those who are involved in sex work know why they got into sex work, so don't point fingers or make assumptions.
"And perhaps there are some who get into sex work for the 'fun' of it, I'm not sure, but I think a good majority of us do it because we are forced to do so."
Adam was called a prostitute to his face once. He responded, "You can call me a whore, so long as you put 'miss' in front". They laughed. "I told myself: you don't have to explain your life story to everyone. It's enough that you know why you did what you did when you had to."
So how can we all play our part to make life better for our sex workers? For a start, let's stop relying on outdated and misguided stereotypes. Stereotypes are not permanent and people's conceptions and assumptions can be changed. So change them.
"Perhaps it will take many years before that happens on a large scale that would effectively impact change," Adam said. "In any case, here is my plea: No human wants to be a prostitute or sex worker. As a former member of the community, hear me out when I say we do it only because no one wants to help us.
"So don't judge us or treat us poorly because of it. Just because we offer sexual services, doesn't mean we want to do so. It's just the way it is. So help make things better for us.
"Don't abandon us or only care for us when elections are looming. Especially now more than ever with Covid-19, everyone needs to work hand in hand to help sex workers like myself. Get informed, find ways to help, and act, not just punish and pass judgement."
One way in which Adam strives to change the narrative for sex workers in Malaysia is through his outreach work. "I know I can't achieve much on my own, but together, we can achieve a lot," he said.
"Can we do this together? I'm sure we can. Let's get in touch and take that first step!" - Mkini
---
Adam Harris is a former male sex worker. He currently works for an NGO that focuses on sexual health and reproductive rights. Connect with him on Twitter.
Vinodh Pillai is a freelance and independent journalist with interests in LGBTQ+ lived realities. He currently works for the Centre for Independent Journalism. Check out his work here. Read more about sex work in Malaysia and the lived realities of our sex workers here.
This story was produced as part of the Chevening Alumni Mentorship Programme by the British High Commission.
The views expressed here are those of the author/contributor and do not necessarily represent the views of MMKtT.