The PKR women's wing in Johor and Sarawak has expressed regret over the defections of Tebrau MP Steven Choong and Julau MP Larry Sng to support Prime Minister Muhyiddin Yassin as independent lawmakers.
Johor PKR women's wing chief Napsiah Khamis (above) said Choong's move to leave the party, where he also held the Tebrau division chief's post, is a betrayal of voters' trust.
"Contesting and winning under PKR's logo... the people voted him because of PKR's logo.
"This betrayal of the people's vote is an act most detestible," she said in a statement.
"Betrayal will also cause both physical and mental damage.
"I urge all voters to ensure these types of leaders are defeated in the next general election," she said.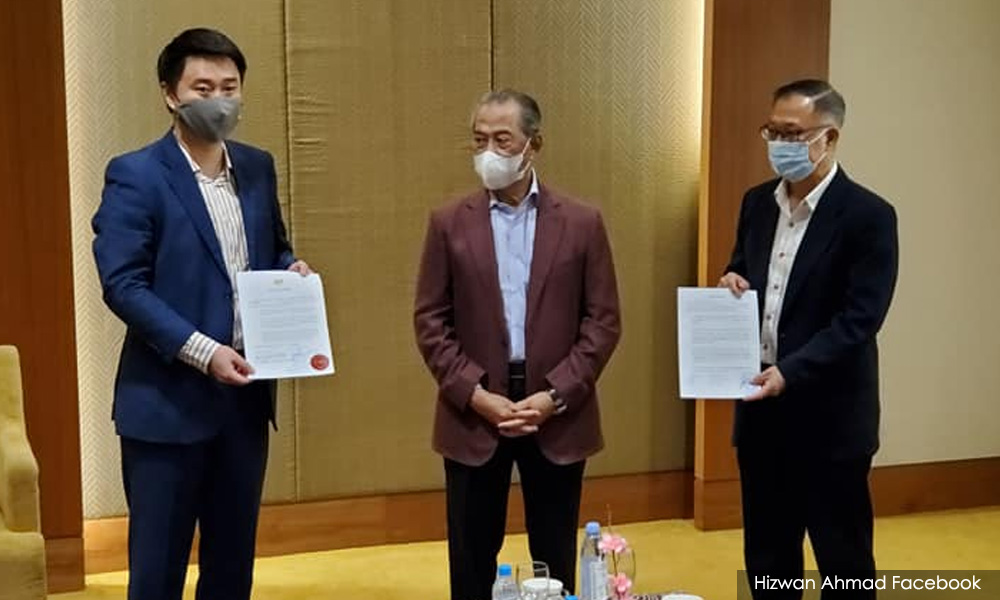 Choong and Sng presented their pledge of support to Muhyiddin at the Putrajaya International Convention Centre earlier this afternoon.
In a separate statement, Sarawak PKR women's wing chief Agnes Padan called for calm among party members, urging them to continue being a united voice for the people.
"I know many are sad to hear about the current turn of events.
"But let us remain calm despite the current state of affairs," she said.
"For those leaders who have left, we wish them well but it will not break our party or our spirit.
"Keadilan is bigger then just one or two men or women," she said, adding that PKR Sarawak should focus on the possibilities of facing a snap state election.
Yesterday, PKR secretary-general Saifuddin Nasution had said that due to a possible resumption of Parliament, certain parties have stepped up their efforts to convince opposition MPs to jump ship. - Mkini