Former Prime Minister Najib Abdul Razak says the sitting of Parliament must be convened to show that what the government is doing is based on moral authority.
He explained that the government must possess political legitimacy that is derived from formal authority and moral authority.
"If a government wants to be well received, it must not only focus on formal authority but also on moral authority.
"Moral authority arises from the support of the people, or from the understanding and reality that it has the support of the people," Najib said in an interview with Astro Awani yesterday.
Hence, the sitting of Parliament sitting must be convened, he said.
Naji said: "In whatever situation, the Parliament must convene.
"Because when I hear the reaction from the people, they ask why salons and casinos can open, but not Parliament?
"Isn't this weird? even the market can open. Why can't the Parliament sitting resume?"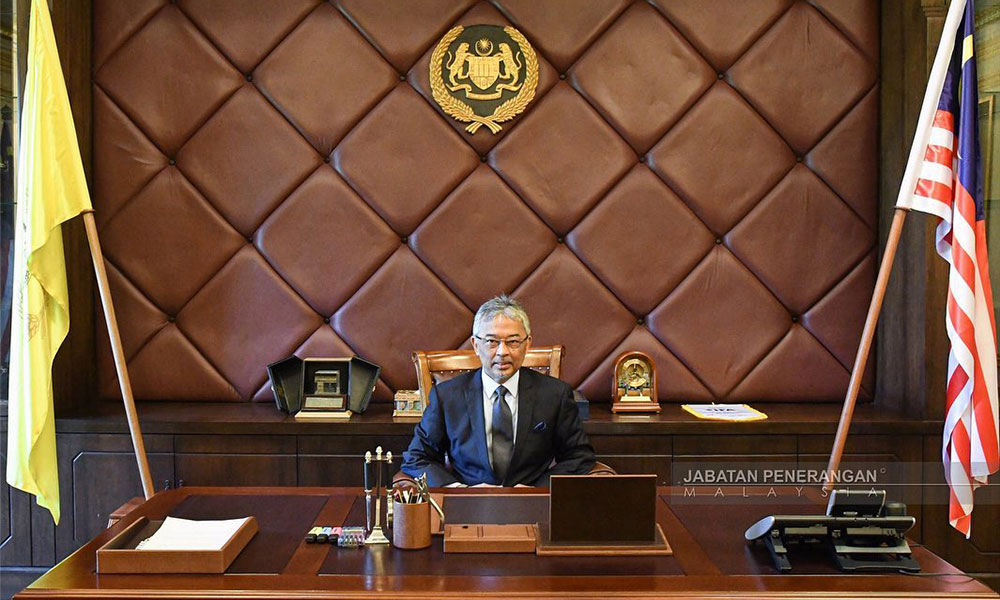 Last month, Yang di-Pertuan Agong Sultan Abdullah Sultan Ahmad Shah had consented to a Declaration of Emergency Proclamation to curb the growing number of Covid-19 cases after being advised by Prime Minister Muhyiddin Yassin.
The emergency is in effect until August this year.
During this time, Parliament and State Legislative Assembly sittings are suspended.
However, critics claimed that Muhyiddin had exploited the emergency order to save his government from collapsing after he lost the majority support in the parliament.
This came after several Umno leaders announced their withdrawal of support to the government.
Najib said it is okay to temporarily suspend the Parliament sitting, but he pointed out that under Article 150(3) of the Emergency Law, the emergency proclamation must be presented to both the Dewan Rakyat and Dewan Negara.
"Such is a demand in the Constitution. So, whatever we do must be based on the Constitution," he said.
He stressed that so far, he has not seen the advantage of having the emergency to curb the Covid-19 outbreak.
"Maybe I am oblivious of it… I don't know. But this is a question that the people ask - why do we need the emergency?
"Surely there's an advantage (of having the emergency) to curb Covid-19." - Mkini