In lieu of a traditional Merdeka Day message, Bangi MP Ong Kian Ming has come up with a Merdeka action list of 10 items that he wishes to undertake from now until the end of the year.
The list includes improving the lives of the B40 group and expanding access to Covid-19 vaccination for undocumented migrant communities.
"I know that many are feeling uncertain about the future and probably not in the 'mood' to celebrate Merdeka.
"The daily number of Covid-19 cases are still worryingly high, including in the Klang Valley, where more than 90 percent of the estimated adult population has been vaccinated (although the number of ICU admissions have decreased, thankfully).
"For those who are fortunate enough to be in positions to help others, please continue to do so whether it is creating much-needed jobs in this economy or giving out food baskets to the needy in your community," he said in a statement today.
Ong's list of the 10 items is as follows:
Mobile vaccination targeted for the B40 and especially for the undocumented migrant community
Finding new ways to feed the poor and needy
Finding job opportunities for residents in my area
Improving living conditions for factory workers and foreign labourers
Helping various industries open up safely and bounce back stronger
Using the MPKj Stadium in Bandar Baru Bangi for more running and training activities
Continuing 'pro bono' consulting services to companies and industries
Continuing to provide internship opportunities to young people
Registering new voters
Helping out in the N24 Semenyih state seat
The DAP lawmaker said that while the vaccination rate in the Klang Valley is very high, there are still pockets of people, especially undocumented migrants, who have not yet received their first dose.
"In a survey exercise I conducted last week together with various groups such as the Malaysian Red Crescent, International Office for Migration, UNHCR, World Health Organization and NGOs (such as Project Liber8) at a low-cost apartment complex and a nearby commercial area, we managed to find more than 100 persons, mostly from the undocumented migrant community, who have yet to be vaccinated.
"I will work with the relevant authorities at the federal and state governments to provide mobile vaccinations for those who for various reasons are not willing or able to go to the vaccination centres that allow for appointments or walk-ins," he added.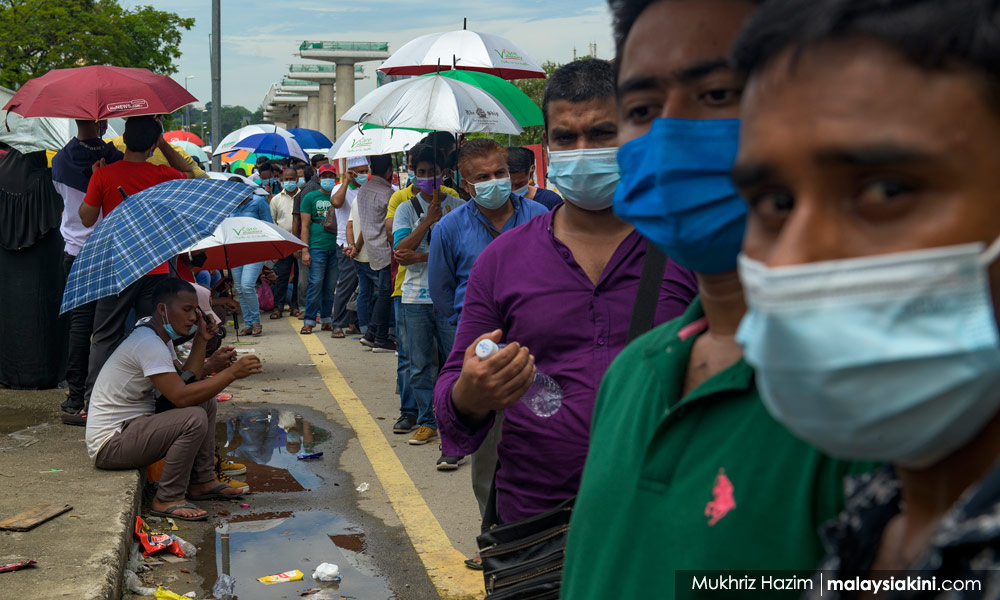 Ong also highlighted that many businesses have closed either for good or temporarily during this pandemic.
"As the number of cases decreases, especially those which require hospitalisation, due to the national vaccination programme, many businesses will re-open and new businesses will also be created.
"I hope to do what I can to help those who have lost their jobs, especially from the B40 community, to find new jobs," he said.
The former international trade and industry deputy minister added that one of the main challenges of helping the B40 community to find jobs is the lack of knowledge on how to use job sites.
"Even though there are now job sites which focuses more on blue-collar jobs, low IT literacy may still be a hurdle for many in the B40 communities to use such websites.
"I hope to reach out to the management and tech teams for some of these job sites to see how more user-friendly features can be provided to make the job application process simpler," he said.
Regarding the conditions of foreign workers, Ong said he had also received applications from shop lot owners and property managers who are interested in converting their unoccupied second and third storey shop lots into temporary hostels for workers, especially factory workers.
"Each local authority in Selangor is still working out the details on how to process and if appropriate, to approve, these applications," he added. - Mkini