Several PKR lawmakers have expressed disappointment with the Selangor government's move to approve the de-gazettement of the Kuala Langat North Forest Reserve for mixed-commercial development projects.
Kota Anggerik state-assemblyperson Najwan Halimi (above) cited Selangor tourism, environment, green technology and Orang Asli affairs committee chairperson Hee Loy Sian in the Dewan Negeri yesterday who linked the approval to the state's future housing needs.
"I am disappointed in the state government's move to make a decision without taking into account the voice and agreed decision by the majority of Selangor state-assembly members on Nov 11 last year," Najwan told Malaysiakini when contacted.
"I urge the state government to review this decision.
"It is illogical if the reason was to meet housing demands in the state," said Najwan, who had in November last year tabled a motion, which was unanimously approved, urging the PKR-led Pakatan Harapan government to protect and preserve gazetted forest reserves in the state.
In countering Hee's argument on projected housing demands, Najwan cited reported findings from a property market review that listed Selangor as being among states with the highest numbers of overhang or unsold properties.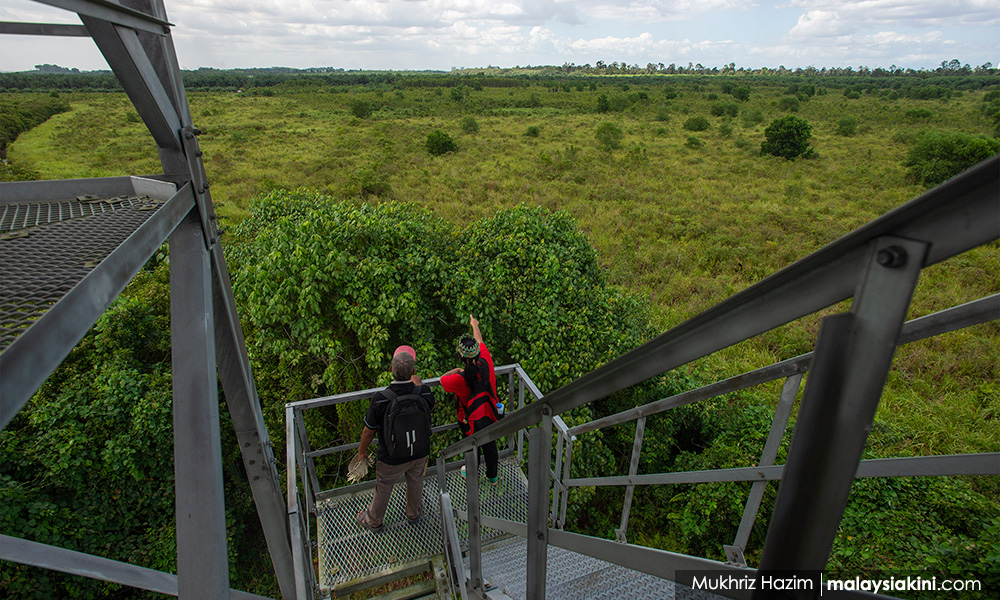 Within the Selangor state assembly, several Harapan backbenchers had called on the government to reverse its decision involving 506.3ha of forest reserves.
Selayang MP William Leong also took a swipe at Hee's statement that the state government was not bound by the Selangor State Legislative Assembly's unanimous decision on Najwan's motion to preserve the Kuala Langat North Forest Reserve.
"The menteri besar and the state exco is accountable to the state legislative assembly.
"The state representatives are now entitled to move a motion of no confidence against the menteri besar and exco," Leong told Malaysiakini.
"Each assemblyperson must now examine his or her conscience whether to support the menteri besar and exco.
"Can they continue to support a menteri besar and exco who do not respect the state assembly's decision?" asked Leong, who had also cited socio-environmental impact concerns to oppose the Selangor government's Petaling Jaya Dispersal Link project.
Hee, in response to state assemblypersons who questioned the de-gazettement, had said Najwan's motion was an individual motion and had no binding effect on the decision of the state-exco.
Meanwhile, Petaling Jaya MP Maria Chin Abdullah said there is enough land for development in Selangor with no need to infringe into reserve lands sacrificed for private interests.
"Cutting down forests means killing our oxygen, freshwater supply and our special flora and fauna
"We must stop the degradation of the earth's natural environment and build a future in which humans live in harmony with nature," she said.
"Do we really need more private housing, shopping malls in Kuala Langat?"
The de-gazettement was done in May without any publicity and only came to public light during the Selangor assembly sitting this week. - Mkini