Prime Minister Ismail Sabri Yaakob believes that Klang Valley can now move on to Phase 2 of the National Recovery Plan (NRP) following the Covid-19 vaccination rate exceeding 80 percent.
However, he said it would be decided by the Special Committee to Address Covid-19 along with the cabinet, with which he will be chairing a meeting.
The cabinet is set to be sworn in today.
"Once again I am so proud of everyone involved and this remarkable achievement," he said on Facebook today.
According to the Special Committee for Ensuring Access to Covid-19 Vaccine Supply (JKJAV), 90.3 percent of adults in the Klang Valley have been fully vaccinated as of Aug 29.
This constitutes 66.1 percent of the region's total population.
The JKJAV uses 2010 census data for its calculations, which means there is a possibility of an overestimation.
The previous Perikatan Nasional government introduced the NRP in June to guide Malaysia out of Covid-19 restrictions.
Restrictions are eased in states when they meet certain targets on intensive care unit (ICU) capacity, daily case numbers and the number of fully vaccinated adults.
There are four phases, with Phase 1 being the most restrictive and Phase 4 the most relaxed.
Despite a high vaccination rate, the Klang Valley has continued to record the highest number of daily infections nationwide.
A total of 5,289 cases were reported in Selangor, Kuala Lumpur and Putrajaya yesterday (Aug 29) alone.
Ismail Sabri's announcement came after the government already eased restrictions for fully vaccinated individuals in Phase 1 states.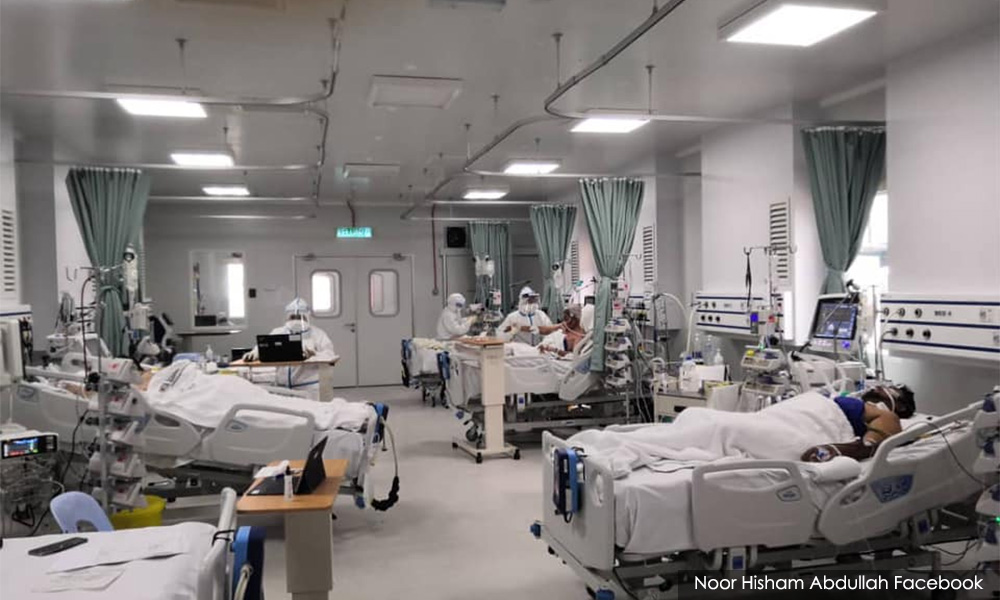 ICU admissions dropping
Meanwhile, Health director-general Dr Noor Hisham Abdullah welcomed the fact that ICU usage in the Klang Valley was dropping as vaccination rates rose.
"Alhamdulillah, the rising rate of Covid-19 vaccinations in the Klang Valley continues to show early positive signs.
"Recently, we have seen a downtrend of Covid-19 ICU admissions in Klang Valley hospitals - this is in line with higher coverage of fully vaccinated individuals.
"For example, Sungai Buloh Hospital has seen a decline in Category 4 and 5 patients," he said on Facebook.
Category 4 patients need oxygen support while Category 5 patients need to be ventilated, often in the ICU.
Noor Hisham shared a graph that showed a sharp dip in such patients at Sungai Buloh Hospital - a full Covid-19 hospital - since Operation Surge Capacity was launched.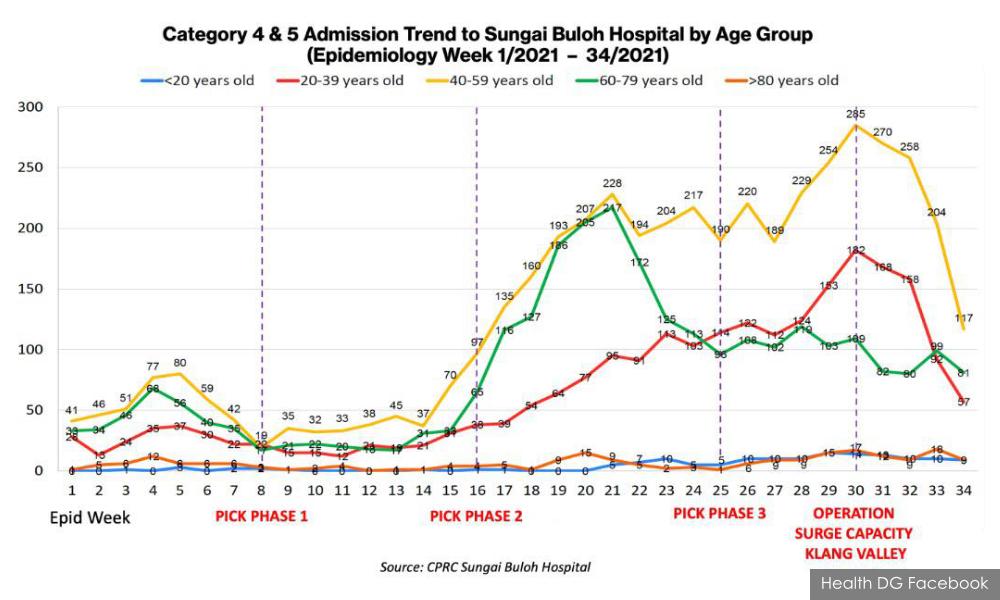 The number of Category 4 and 5 patients aged 40-59 dropped 59 percent (from 285 to 117) in four weeks.
Among 20 to 39-year-olds, such patients dropped 69 percent (from 182 to 57) over the same time frame.
The top official thus encouraged more to get fully vaccinated. - Mkini