MP SPEAKS | Every year, as we celebrate our National Day, we look back on the years we've experienced. We have come so far, as a young nation, trying to achieve the best we can together as Malaysians.
Not too long ago in 2018, more than 12 million Malaysians came out to cast their vote to decide the future of the country. Never have we seen in any young and growing democratic country like Malaysia, a peaceful transfer of power with the mandate of the people through the ballots.
Three years have passed, it has been a journey with many ups and downs. Although there were many disappointments along the way, Malaysians have come so far to make their voices heard. All this hard work and effort do not go in vain, I believe these little steps that we are making today, will set a better future particularly in the hands of young Malaysians.
On this National Day, I propose that Parliament should include an addition of 14 committees to establish scrutiny as part of Parliamentary governance. This was also proposed by Tuaran MP Wilfred Madius Tangau and 55 other Parliamentarians.
The committees will be able to cover the budget specifically related to their areas. The decisions made will be evidence-based and serve as an oversight to the executive.
These parliamentary special select committees will help MPs to make better decisions and assess the impact of policies and legislations. It puts people and evidence at the heart of decision making, for example, when assessing poverty – does the multi-dimensional poverty assessment include all essential factors, or has it left out others such as childcare, or excluded gender-sensitive scrutiny that assesses inequalities faced by women?
The proposed parliamentary special select committees are as follows:
Sabah and Sarawak affairs
Religious affairs
Foreign affairs
Environment and water
Energy and natural resources
Transport
Housing and local government
Federal territories
Human resources
Communications, multimedia and press freedom
Youth and sports
Tourism, arts and culture
National unity
Entrepreneurship development and cooperatives
During Pakatan Harapan's administration, the prime minister question time session was agreed by the cabinet and was allocated every Wednesday during the parliamentary sitting for the prime minister to answer questions by the MPs in person. I sincerely hope that this government can consider this to strengthen the role of Parliament.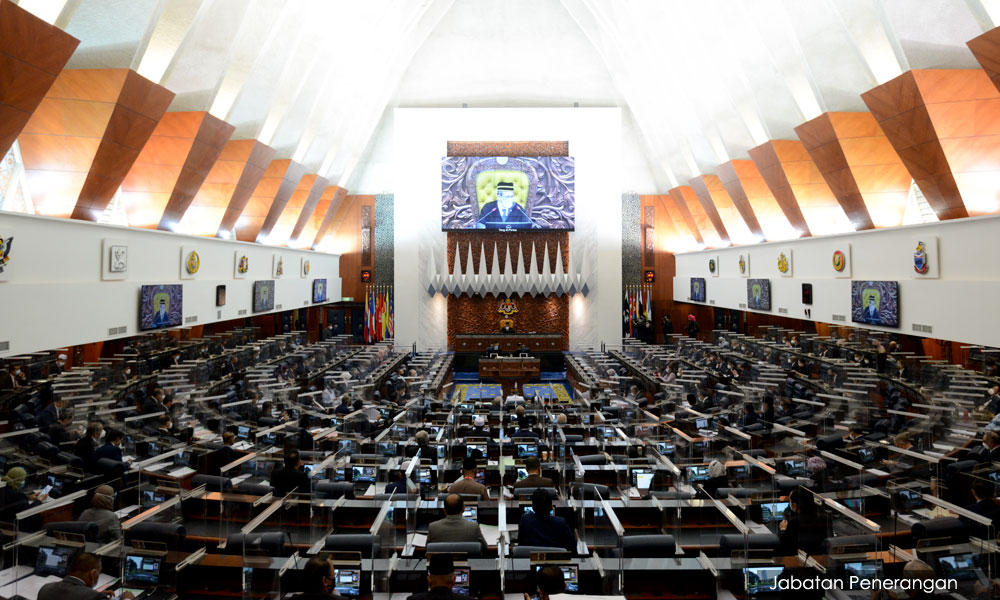 On top of that, debates on reports from various commissions, such as Suhakam, the Election Commission, auditor-general's report, Public Accounts Committee, government-linked companies and government-linked investment companies and key reports from Parliament select committees, such as the Independent Police Complaints of Misconduct Commission (IPCMC) report, should be a practice in Parliament.
This ensures recommendations are taken up for further actions by the government and to report back to Parliament on its progress and for corrective actions to be taken.
This is also another good opportunity for all of us to "walk the talk" and create a gender-sensitive Parliament that will mainstream gender sensitivity into policies and legislations that will match international standards and the Sustainable Development Goals.
We will need to review the current standing order to ensure gender sensitivity is practised, and penalise those if the offence is repeated, in the August House. There is no room for sexist comments or remarks by the members of the House anymore and Parliament should set a good example and role model for many young Malaysians.
I would like to call upon the government to allow committees and/or caucuses to be formed, besides the parliamentary select committee on women and family affairs, to discuss gender mainstreaming and develop gender-sensitive scrutiny tools that will assess the impact of legislation, budgets and policies on gender.
Similarly, these can be duplicated to end racism in Parliament and it can be carried out by, for instance, the parliamentary select committee on National Unity.
On the aspect of human rights, it is time for us to end all harassment and drop all charges of those who gathered in commemoration of Covid-19 victims who died and stop all investigation against peaceful gatherings, including #Lawan and the lawmakers. Article 10 of the Federal Constitution protects the freedom of expression and the right to assembly for all Malaysians.
Definitely, it is time to review draconian acts such as Sosma, Pota, Sedition Act, Printing, Press and Publications Act, and the Communications and Multimedia Act. We have to bring back media freedom by setting up an independent media council and with funding support from the federal government.
The fourth estate must be strengthened as one of the pillars of democracy. I would like to remind the government again that the members of the press do not answer to the government of the day, but they are responsible to the people and to all of us. The press must be free to report without fear or favour.
Our environment needs urgent protection. It is with great disappointment that on this Merdeka Day that residents of Selangor and Petaling Jaya have to be confronted with development projects that will endanger our clean air and healthy living.
I learnt that the PJD Link with its elevated highway is again rearing its ugly head to begin preliminary work and with "in principle" approval by the Selangor government. It should not have happened as this project was already rejected in 2015.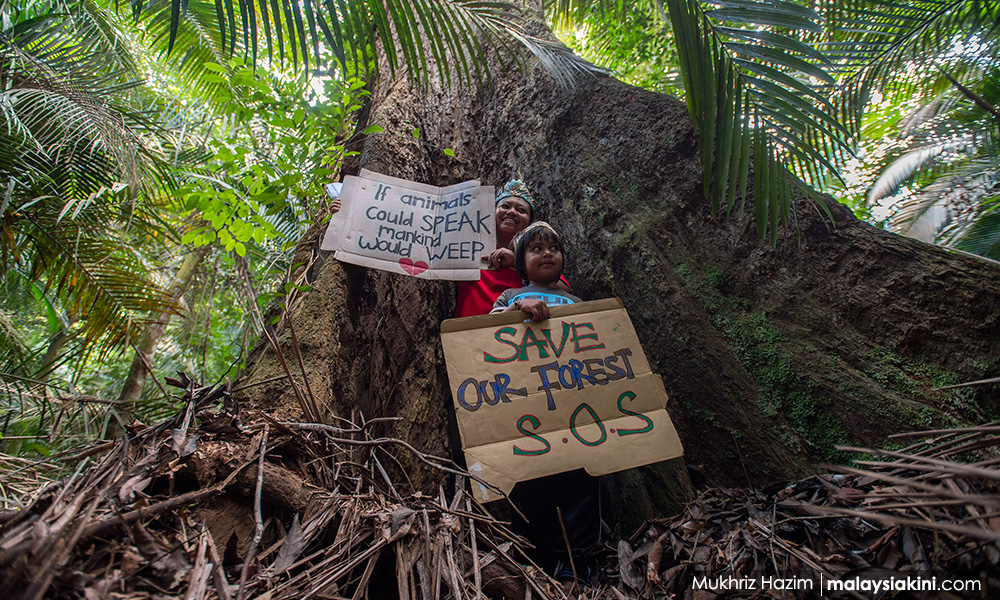 Secondly, the degazettement of half of the Kuala Langat forest reserve came as a huge shock as only in 2020 that the Selangor state assembly voted unanimously to protect all forest reserves. Yet, yesterday the state government proposed for the forest to be degazetted, despite strong public protest.
This is unacceptable and I strongly urge the Selangor government to review its development projects and to end all unsustainable and anti-environmental projects.
As of 2021, Malaysia saw only 70 percent of the homeownership rate which takes into account informal housing. There is an urgent need to increase the number of affordable housing for purchase and rental, particularly in large cities and growing satellite cities that will see an influx of young people into these places.
The government should consider a policy such as the National Affordable Housing Council and to widen rent-to-own schemes and cooperate with banks to introduce better homeownership financing schemes by private developers and secondary markets.
On the other hand, federal agencies and state governments can also work closely with the state Islamic authorities to encourage and simplify the process to build affordable housing on their lands by giving incentives to these agencies to work with private developers.
According to the Statistics Department, more than 20 million people in Malaysia are below the age of 60 and the average age in the country is 29. The country's population is relatively young and yet, the younger generation is facing huge financial burdens in the midst of the pandemic.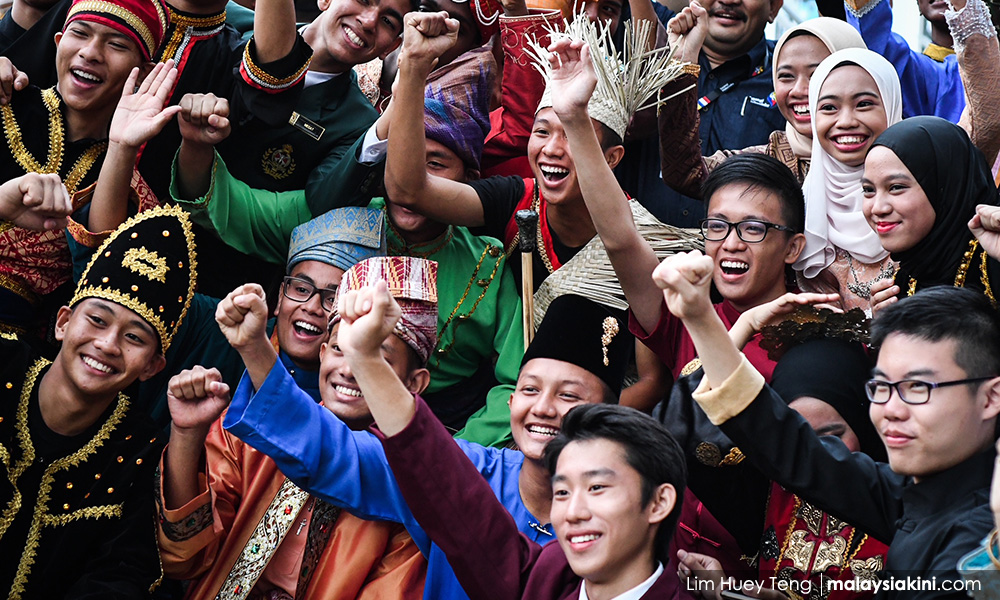 The government should prioritise young people in renting or buying affordable houses, and consider extending the Home Ownership Campaign (HOC) until 2025.
To address PTPTN debts, loan repayment should only start when their salary reaches RM4,000 a month, on top of commensurable discounts or offers such as scholarships for well-performing students. The existing policy should include incentives for private entities to assist young Malaysians to repay their study loans.
We are still in the midst of the battle with the Covid-19 pandemic, faced with a triple crisis in health, economics and political impasse. In the past six months, it was a difficult struggle in trying to get our voices heard while many vulnerable communities are still struggling to make ends meet.
The while and black flags were a clarion call for help and a sign to show dissent that the government has failed to do its duties to serve the people, yet brave young Malaysians who dared to speak out and stand up for fellow Malaysians were oppressed, intimidated and threatened by the those in power. Why should the government be afraid of its people? What is Merdeka after all?
Sixty-four years of Merdeka and 58 years together in the Federation of Malaysia - many have died fighting to defend the country and upholding the spirit of democracy in ensuring that all Malaysians are equal before the law and to achieve equitable development throughout the nation.
We will not be able to stand tall with other nations unless we come together and lay the very foundation of democracy in Malaysia.
The people have spoken in 2018 and it is rightfully for us, as lawmakers and people's representatives in Parliament, to ensure that the country continues to prosper and expand its democracy through clear institutional reforms that will allow greater transparency, integrity and accountability of the executive, the legislature and the judiciary. - Mkini
---
MARIA CHIN ABDULLAH is the MP for Petaling Jaya.
The views expressed here are those of the author/contributor and do not necessarily represent the views of MMKtT.