An unvaccinated contract security guard at the Sungai Buloh Hospital has been infected with Covid-19, prompting questions over the health and safety of contract workers.
The security guard, who tested positive for the virus on Aug 11, said about 20 of her colleagues at the Covid-19 hospital are unvaccinated, despite them wanting to be inoculated.
However, her claim puzzled her employer, E2S Security Sdn Bhd, who said more than 250 of its staff at the hospital have been vaccinated since April, and only new recruits were waiting for their turn.
The infected guard has been working at the hospital for several years. She did not respond when asked about E2S Security's rebuttal.
Speaking on condition of anonymity, the security guard told Malaysiakini she had experienced symptoms on Aug 9 and sought treatment at the Emergency Department of her workplace.
"The doctor provided me with IV drip treatment, told me it was just a regular fever and told me to go home.
"On Wednesday (Aug 11), I went for a swab test at a multi-purpose hall in Kota Damansara and got the (positive) test results two days later (Aug 13)," she said, adding that she was certain that she contracted the virus at work.
She spent the next weeks quarantined at home, receiving assistance in the form of medication and vitamins from friends.
Contrary to E2S Security's claim, the guard said many employees had asked their employer to arrange for their Covid-19 vaccination, but their requests allegedly fell on deaf ears.
"We (my colleagues and I) have asked our employer to manage our vaccination process for a while now, but they pretend not to notice.
"They do not care about the condition of their staff," she added.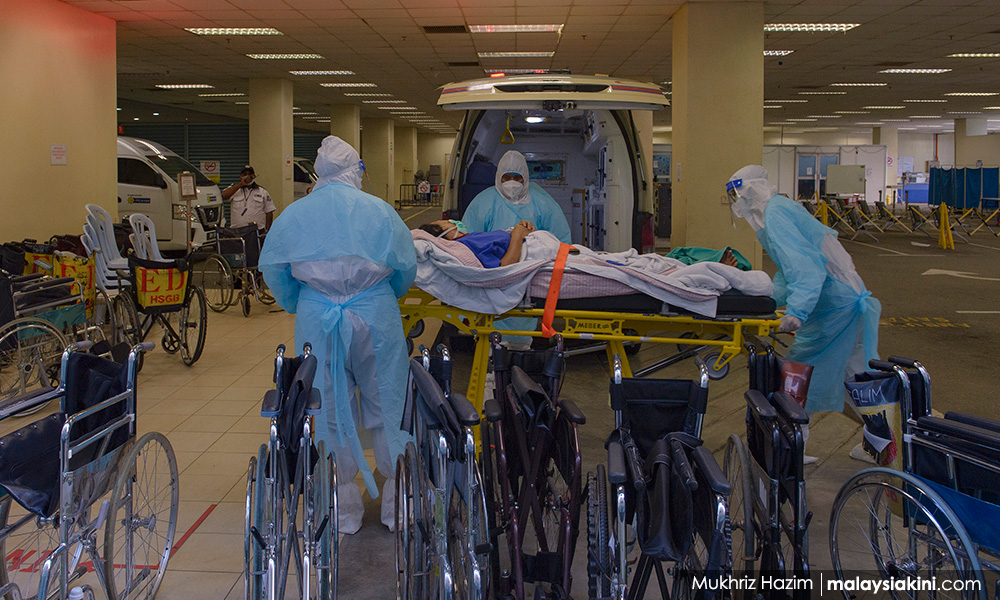 Security firm: Hospital facilitated vaccination for all staff
When contacted, an E2S Security spokesperson refuted the woman's claim that many security guards at the hospital are still unvaccinated.
He said more than 250 guards there received their first dose in April and their second dose in May.
"For Sungai Buloh Hospital guards, all of them have been vaccinated except a few unvaccinated ones, who could be new guards.
"I myself got vaccinated at the hospital because I oversee the guards who work there," E2S Security general manager V Subramaniam said.
He added that new security guards have submitted their names for vaccination at the hospital and are awaiting their turn.
The hospital, he said, had asked the company to submit the details of all their staff who work at the hospital and vaccinations were conducted in alphabetical order.
Other employees at the company were either vaccinated via the National Covid-19 Immunisation Programme (NIP) or the Public-Private Partnership Covid-19 Industry Immunisation Programme (Pikas) partly funded by their employers, he added.
He also said in the event employees contract Covid-19, they are provided with adequate leave to recover and medical benefits from an insurance policy provided to them.
In a written statement, he added that several employees were initially against vaccinations.
"We did have a small minority number (who held) strong anti-vaccination views in the beginning and now their names are listed in the vaccine candidates waiting for their appointment date.
"The safety of our staff is our top priority," he said.
At the time of writing, the guard, who is still recovering from Covid-19, did not respond to the E2S claim that 250 guards have been vaccinated.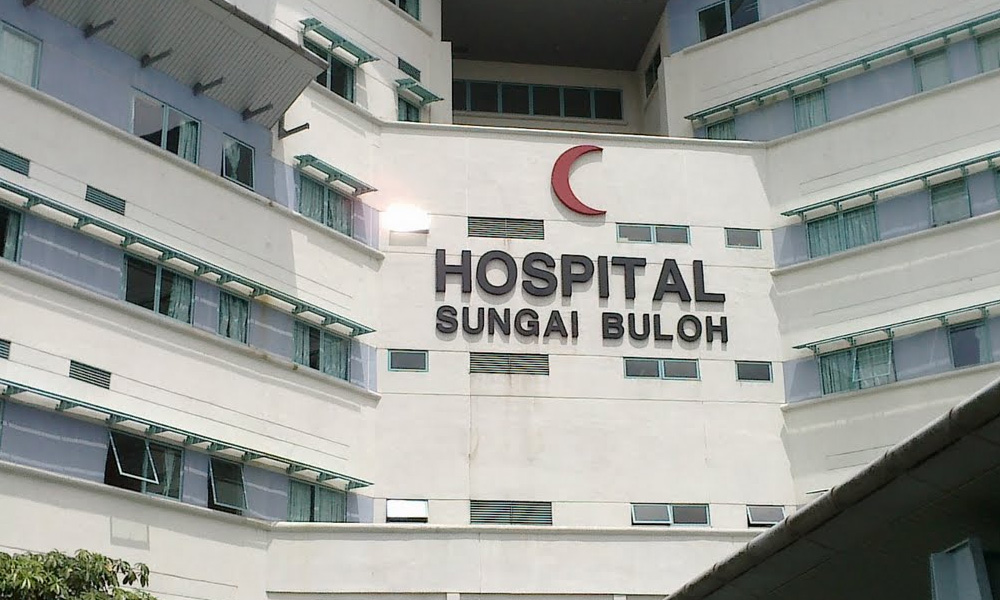 MOH: All contractors obliged to ensure staff vaccinated
Malaysiakini understands that Sungai Buloh Hospital has a unit that oversees the vaccination of all staff, and contract workers can also seek its service.
However, the portal was unable to reach the unit for comment on the guard's case while the hospital management told Malaysiakini that all queries about the vaccination policy of hospital staff should be directed to the ministry.
Earlier this month, Health director-general Dr Noor Hisham Abdullah said there is already a directive issued to all contractors to ensure support staff at hospitals are vaccinated.
He said this in response to the death of an unvaccinated contract cleaner at Tengku Ampuan Rahimah Hospital in Klang.
In response, opposition lawmakers Bandar Kuching MP Dr Kelvin Yii and Klang MP Charles Santiago called on the ministry to get contractors to inoculate their employees by making it a policy and contractual obligation. - Mkini