Friends, Malaysians, countrymen
Lend me your money…
The evil that men do lives after them; the good is oft interred with their bones.
- Adaptation from Shakespeare's Julius Caesar
So, what can anyone with a ringside view of the big #Lawan and tumultuous events that have happened since Muhyiddin Yassin suffered a TKO (total knockout) and resigned as prime minister take away as they leave the fight stadium and ponder the outcome in their sitting rooms and with their handhelds?
Although we have a new prime minister, clearly the centre of power is still in the Perikatan Nasional/Umno/Bersatu camp.
Followers of the big fight concerned about the racial ripple effects of the bruising battle can be consoled or dismayed by the fact that Malay dominance of Malaysia's political system continues. Despite all the hype, this dominance was never really challenged.
It was also never the prize, and it may in fact be reinforced by this encounter as well as in the coming fights.
In the immediate #Lawan aftermath - as with most heavily publicised spectacles - the victor has been gracious and provided soothing reassurances on the fight outcome.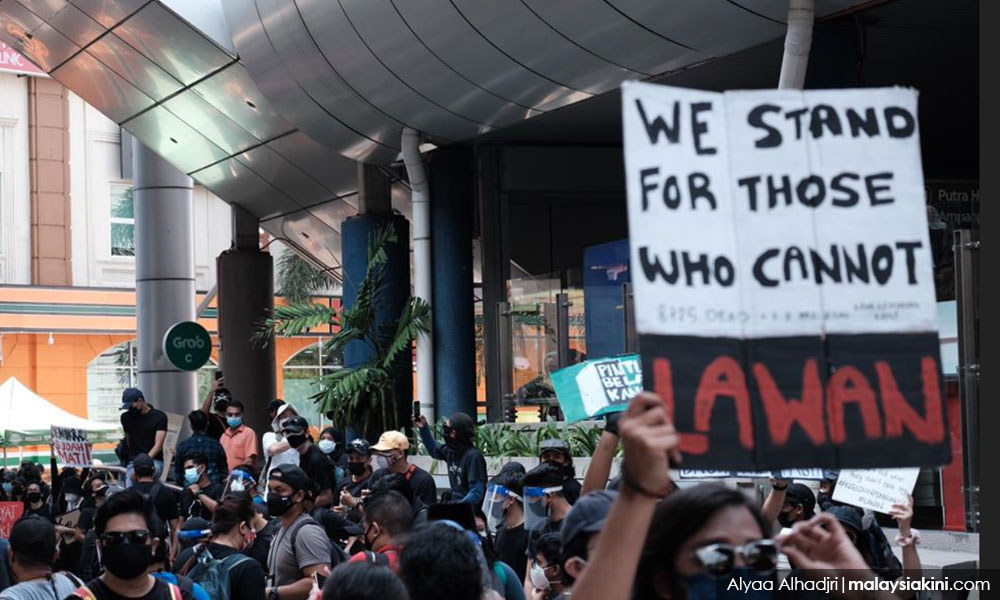 In the new champion's words in his maiden speech on Aug 22:
"We realise the existence of inter-marriage families with various races and religions which possess strong family bonds.
"As such the concept of the 'Malaysian Family' is akin to the strength of a nation bound together by such values.
"Let us open our minds and hearts to forget our differences and find common grounds. We need to move towards building consensus for the security and safety of our family, The Malaysian Family.
"We are like parts of a single body which need one another."
Fight spectators and the public are aware though that, as with all fight speeches, promises made are quickly lost in translation and follow-up.
Malaysians know fully well how game-changing the new prime minister who has risen from the ranks can be and his prowess in hitting below the belt.
Many continue to remember his prowess in winning lower rung 'game changing' bouts in the neighbourhood of Malaysian family-friendly venues such as the Low Yat Plaza and in his efforts to racialise consumer behaviour.
They also know the 'satu keluarga' and 'ketuanan' quality of his handlers who have trained him. And his entourage will undoubtedly want to share the glory and especially the treasure that comes with victory.
Former PM's legacy
For now, though, let us not forget the vanquished.
Not surprisingly any losing champion will be roundly castigated and denounced. Muhyiddin's failures are best captured by the images of white and black flags unfurled for help during this pandemic situation and in protest against a bloated and ineffectual cabinet, his continued tolerance of abuse of power, and reliance on the 'ketuanan' rope-a-dope stance to divert from any political reform.
But we should not forget the positives that he may have brought to the national political arena.
More generously inclined aficionados of Malaysia's political fights may want the fight audience to consider three possible contributions of Muhyiddin.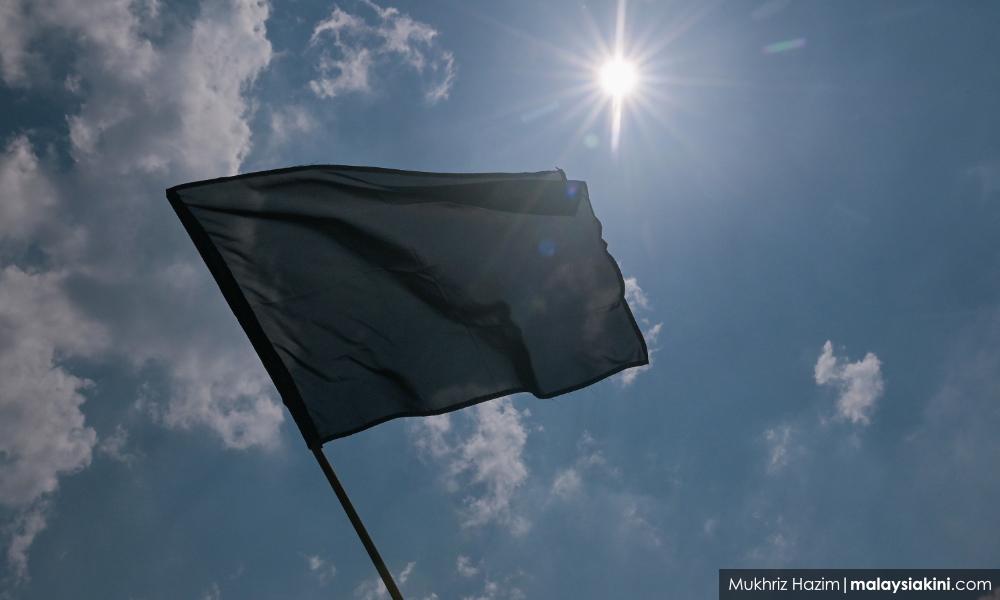 First, he was responsible for ensuring that one of the most important national policy plans would be completed: the National Education Blueprint (NEB) 2013-2025.
Earlier education ministers have used the key portfolio and the ministry to advance opportunistic political agendas which have degraded policy so badly that we are now way behind our regional neighbours in educational standards and in international assessment.
Muhyiddin's education watch, they will argue, at least provided a possibility of some reform, although not going far enough.
Organised and completed when he was deputy prime minister and education minister, the blueprint was the result of a multitude of analyses, interviews, surveys, and research conducted with national and international experts, officials, teachers and parents.
Can this blueprint provide the cornerstone for educational reform as well as for an inclusive Malaysian family starting with the young?
The eternally optimistic will point out that at the very least, the NEB recognised the importance of upholding and supporting vernacular schools which have been a target of myopic ultra-nationalistic lobbies.
The education plan also made the following commitment: The ministry will develop and implement a transparent and equitable set of principles for the allocation of financial aid and other support for all school types. These principles will be in line with the system aspirations of access, quality, equity, unity and efficiency (E-19).
Second, they note that he has so far rejected any political compromise with the court or any other cluster that may infringe or impinge upon the rule of law or judicial freedom.
In his words on Jan 12 last year: "The judiciary will continue to be a beacon of justice in the country and I will never interfere in the business of the court. This I pledge."
This principled position may have been his undoing.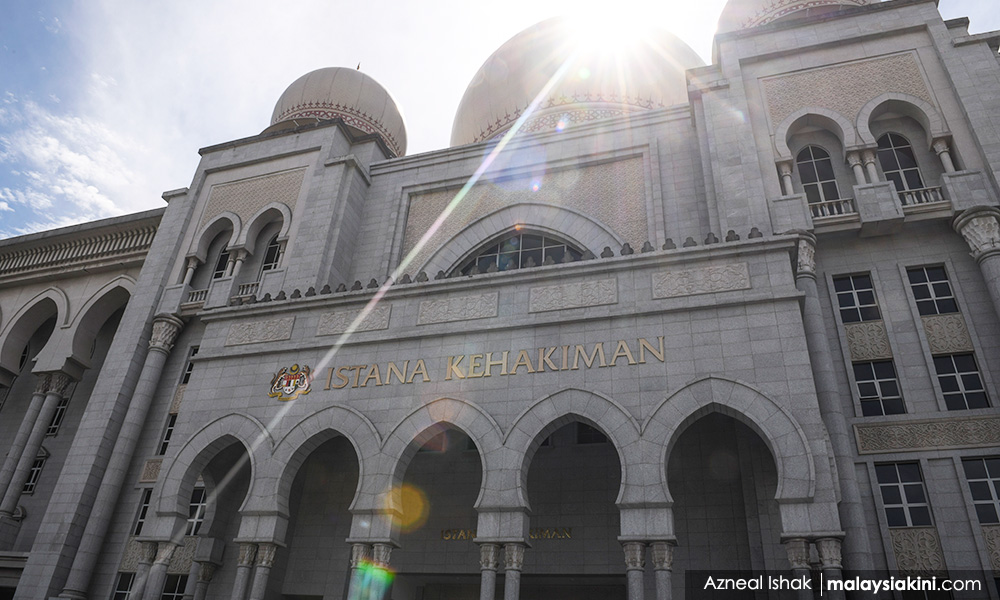 While he may yet do a "Sheraton", at least for now it helps serve as a reminder to contenders in our political ring of the importance of adhering to Queensbury rules - even if they are at risk of losing the vote and power fight.
Also, as a reminder that the winners should be constantly monitored to ensure that our judiciary and legal systems are not bought up, bloodied or brought into disrepute.
Third, Muhyiddin's offer of reforms to end the political turmoil and impasse may have failed. Criticised as too little too late and as a poisoned chalice, it is nevertheless unprecedented.
It may even prove historic in its endeavour at a cross-party consensus that can lead to a national unity government to steer the nation to a safer and better anchorage in this troubled time. Veteran fight analysts will differ vehemently on this possibility.
It is too early to count Muhyiddin down and out.
But even if he does not survive or decides to leave politics on his own volition, historians may yet judge him kindlier than they have assessed our previous prime ministers for the improbable and implausible legacy that he has provided the country, the new prime minister and other political leaders to expand on and carry through. - Mkini
---
LIM TECK GHEE is the author of Challenging Malaysia's Status Quo.
The views expressed here are those of the author/contributor and do not necessarily represent the views of MMKtT.